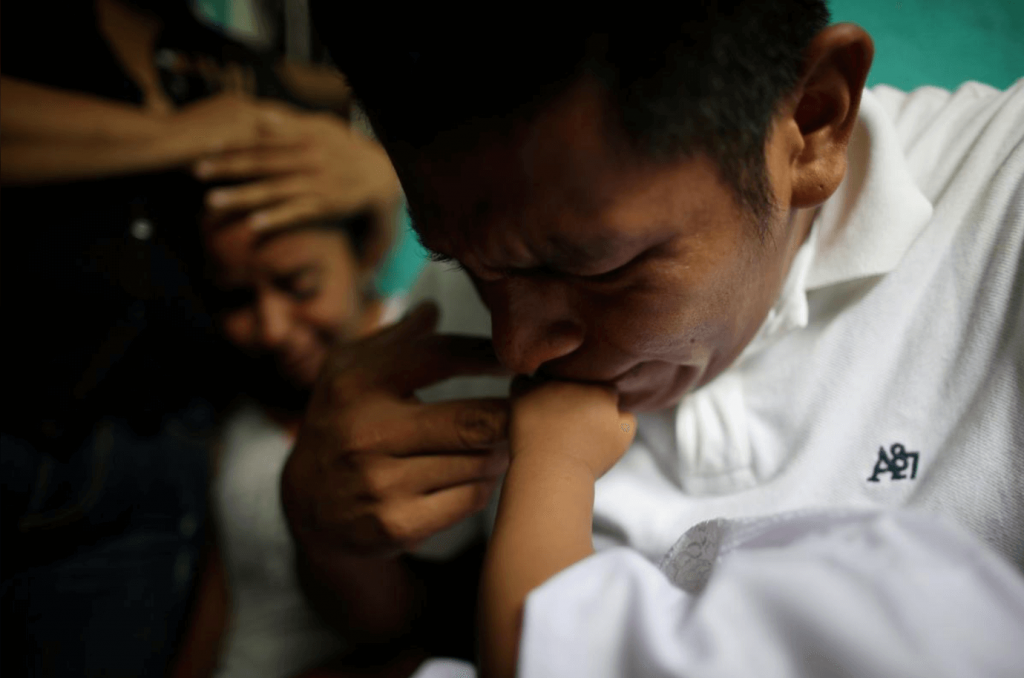 Nelson Gabriel Lorio Sandoval kisses the hand of his late baby son, Teiler, who was shot during clashes, in Managua, Nicaragua, June 24, 2018. Reuters, Andres Martinez Casares.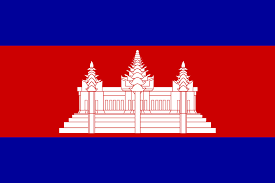 Cambodia
Cambodia's National Electoral Council announced that over 50,000 international observers will monitor the election next month, including some from China, Singapore, and Myanmar. The Committee for Free and Fair Elections in Cambodia (COMFREL), who declined to participate in the election process, urged international actors to rethink their involvement in an election where the opposition party was dissolved and barred from running. The US and the EU have reiterated their threats to impose sanctions and cancel tariff-free deals on Cambodian imports if the country does not reinstate the dissolved opposition party CNRP before the election.
Five former lawmakers of CNRP were denied access to visit 15 political prisoners despite having filed the appropriate paperwork. According to Head Human Rights Investigator Am Sam Ath of the rights group LICADHO, there are no clauses in the Cambodian Prison Law that permit denying visits for political reasons. This dispute comes as Prime Minister Hun Sen cracks down on media and opposition leading up to the general election.
A report over 200 pages long from Human Rights Watch highlights the "Dirty Dozen," 12 of Hun Sen's generals who are deeply involved in rights denial and "form the backbone of an abusive and authoritarian political regime." The report emphasizes Hun Sen's need for loyal personnel who will support his power grabs, and that the international community must hold them all accountable for their actions. Cambodian officials dismissed the report for lack of evidence.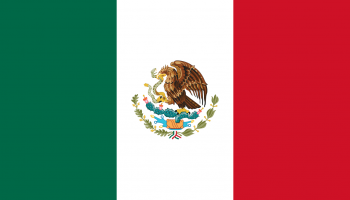 Mexico
As Mexico's elections approach this Sunday, the country continues to reel from its bloodiest political year in history. On Tuesday, following the murder of mayoral candidate Fernando Ángeles Juárez in Ocampo, Michoacán federal police arrested the entire Ocampo police force for possible complicity in Juárez's death. Juárez is now one of 132 politicians who have been killed during this year's election cycle.
Mexican presidential candidate López Obrador is projected to win this year's election, representing the National Regeneration Movement known as MORENA. This is Obrador's third run for president; after his loss in 2006 Obrador refused to accept the election's results and held his own inauguration ceremony (and several week-long protests) in Mexico City. Many of Obrador's domestic and foreign policy stances are unclear and inconsistent; however, his populist approach to politics and anti-corruption centered campaign have resonated with people across Mexico. Ironically, corruption concerns have emerged regarding all three major presidential candidates, as none have declared the use of private campaign donations and have insisted that public funds sufficiently covered their expenses. However, critics argue that this is unlikely and that Mexico's anti-corruption campaigning laws can be easily surpassed by wealthy donors looking to influence results.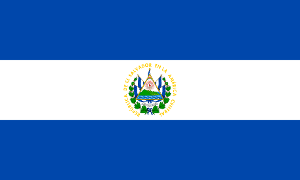 Nicaragua
Violence in Nicaragua continued this week as government forces launched another attack on the National Autonomous University of Nicaragua on Saturday. As a result, two students died, dozens were wounded, and several went missing. Further violence in Managua ended with the highly publicized death of a one-year-old, whose mother claims that the police shot the child along with six adults.
Over 1,500 displaced Nicaraguans have arrived at the Costa Rican border to seek asylum in the last week, 80% of which have lived in Costa Rica for years prior while the remaining 20% applying for refuge are fleeing violence and repression, according to Costa Rica's Ministry of Public Security.
On Tuesday, dialogue between government delegations and the Civil Alliance for Justice and Democracy (an opposition group) on how to stop the ensuing violence in Nicaragua resumed, as both groups presented proposals to the Inter-American Commission on Human Rights (IACHR). Government representatives asked for the removal of roadblocks and blockades and for protestors to vacate universities for classes to resume, while the Civil Alliance maintained that the blockades are a form of citizen self-defense. The government's continued efforts to break down and remove blockades has led citizens to dig trenches around their neighborhoods to impede paramilitary vehicles.
On Tuesday afternoon, 22 hooded men carrying machetes raided La Cartuja religious retreat facility which belongs to the Diocese of Matagalpa and is headed by Bishop Ronaldo Jose Alvarez, the lead mediator for national dialogue. It is believed that the break-in and robbery were a form of retaliation against Bishop Alvarez for siding with the Civil Alliance's request for early presidential elections.
Student activist Lesther Aleman, who became the public face of the anti-Ortega revolt upon calling the President "murderer" on live broadcast for the government's violent repression of student protests, continues to work with the opposition alliance for early presidential elections in March from a hiding place due to death threats received. Various members of news organizations also continue to receive death threats, forcing some journalists to leave their homes due to harassment.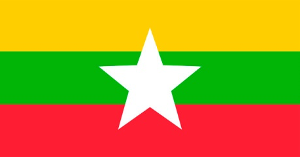 Myanmar
A recent Reuters investigation revealed the brutal and hatred-motivated atrocities against the Rohingya conducted by the 33rd and 99th infantry of the Myanmar military, both of which are notorious for their "counter-insurgency" crackdowns that target Myanmar's ethnic minorities. The investigation sheds light on the involvement of Myanmar's commander in chief, Min Aung Hlaing, who has not been held accountable so far despite his ultimate authority over the 33rd and 99th infantry. The entire process of demolishing village after village was circulated as Facebook posts, which included soldiers' selfies and dehumanizing ethnic slurs. Referring to an Amnesty International report, Amnesty's Senior Crisis Adviser Matthew Wells remarked, "What we know from this is that the atrocities committed against the Rohingya implicate every level of the Myanmar military."
It was reported that Senior General Min Aung Hlaing threatened to stage a coup in response to the government's decision to include a foreigner in the UN-led commission to investigate the human rights violations that occurred in the Rakhine state. Myanmar President Win Myint has since denied the allegations. However, the undeniable tension between the Myanmar military and the civilian government over the UN-initiated Memorandum of Understanding highlights the dysfunctionality of the Myanmar government. De facto ruler Aung San Suu Kyi has been complicit in the acts of ethnic cleansing through both her silence on this issue and her explicit denial of documented crimes against humanity, despite her past reputation as a staunch defender of democracy and human rights. This response is a testament to the negligence of the government in protecting the people of Myanmar as well as the structural problems built into the government that makes even the president essentially powerless against the military. A reform of the government structure is necessary to safeguard against the brutal abuses of power that have been seen in the military crackdown on Myanmar's many ethnic minorities.
Chinese State Councillor Wang Yi stated "[he] strongly felt that the Myanmar side has already prepared to receive these people who have entered Bangladesh to take refuge" after meeting with the minister of Myanmar's State Counsellor. China has close relations with Myanmar and seeks to maintain this through its "continued support in resolving this issue." It must be noted, however, that China has also defended Myanmar's "counter-insurgency operation" in Rakhine as legitimate.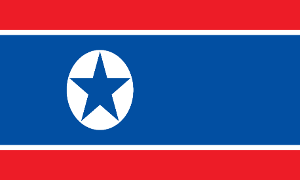 North & South Korea
South Korea will now allow conscientious objectors to opt out of military service, which previously required all able-bodied men between the ages of 18 and 28 serve for approximately two years. South Korea has been the world's largest jailer of conscientious military objectors for over 50 years, jailing more people on this front than the rest of the world combined. This decision, made by South Korea's constitutional court, comes in the midst of international outcry over the potential forced-conscription of Korean soccer players, who, after failing to advance in the World Cup, feared they would not be exempted from military service.
Activists in South Korea have reported increased pressure from the government not to criticize North Korea in the wake of this month's Singapore summit. The South Korean government recently closed their state-run foundation for North Korean human rights, and clashes between activists and police have hindered nonviolent activism, such as Lee Min-bok's Balloon Campaign, within the region.
Despite Kim's promise of rapid denuclearization in North Korea, recent satellite images show that serious improvements have been made to the infrastructure of the Yongbyon Nuclear Scientific Research Center which produces weapon-grade nuclear material. This development casts doubt on Kim's already uncertain commitment to actual denuclearization the future of North Korea-U.S. relationship. However, North Korea's annual "anti-U.S.-imperialism" rally will not be held this year, signifying a potential ease in national attitudes about global affairs despite continuing military concerns about the country.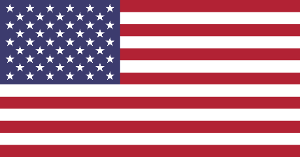 USA
On Tuesday, the Supreme Court ruled in favor of President Donald Trump's September order to restrict travel from the countries of Iran, Somalia, Libya, Syria, Yemen, North Korea and Venezuela. While critics insist that this policy is based on anti-Muslim prejudice, the administration asserts that this measure is required to address national security concerns. This ruling harks back to the landmark Korematsu vs. United States Supreme Court ruling concerning the constitutionality of an executive order which forced Japanese Americans into internment camps during the Second World War, regardless of citizenship. Associate Justice of the Supreme Court, Anthony Kennedy announced his retirement sparking fear within the Democratic Party. If Trump is successful in replacing the swing-vote judge with a far-right conservative, the Supreme Court will have majority conservative judges for the next decade.
Protests to #AbolishICE have continued all over the United States. One such protest included nearly 600 Women's March protesters who were arrested on Capitol Hill. Social Democrat Alexandria Ocasio-Cortez's victory over veteran Representative Joseph Crowley in New York's 14th Congressional District primary showcases how Democrats can run on progressive ideas and win despite significant monetary disadvantages. Among other promises, Ocasio-Cortez has committed to abolishing ICE, and it remains to be seen what impact her election and platform will have on the Democratic Party and their fears of the socialist left.
On Thursday, suspect Jarrod Ramos fired a shotgun killing five people of the Capital-Gazette in Annapolis, Maryland. Gavin Buckley, the mayor of Annapolis, expressed his concern that "[i]f this is an attack on journalism, it is a sad state of affairs." The Baltimore Sun, parent newspaper of the Capital-Gazette, came up with an editorial which has forewarned of the hostility towards journalists in the starkly polarized news industry. This attack appears to be the deadliest of its kind involving journalists in the United States and victims are calling for greater attention from the White House.
Vice-President Mike Pence toured Latin America to encourage regional pressure on Venezuela to resolve its economic and humanitarian crisis. He has already labelled the country "a failed state" on account of rigged elections and has called out the Maduro regime for violent suppression of criticism. President Trump has also arranged a meeting with Russian Premier Vladimir Putin for mid-July.
Maldives
Police obstructed campaigning activities of the Maldivian Democratic Party on Friday as officers blocked activists from putting up posters around Malé and arrested activist Ahmed Maimoon and MP Ibrahim Rasheed. oth were released on Tuesday). MDP representatives have since boycotted attending the Election Commission's national advisory committee in protest of this unfair restriction. MDP is one of the Maldives' major opposition parties, and as such has faced serious opposition and oppression from the current government. Last month, the Election Commission threatened to dissolve the MDP, and crackdowns on protestors, and opposition campaigners, and activists have been rampant since 2016. International concern, particularly from Australia and India, has been voiced regarding the prospects of Maldives' elections. Australia has stated that the Maldivian Government has increasingly taken action to "undermine democracy and democratic institutions and reduce the prospect that the presidential election in September can be free and fair."
The UN also issued a statement about ongoing human rights abuses in the Maldives, including the government's failure to review the conviction of two recently arrested judges. Chief Justice Abdulla Saeed and Justice Ali Hameed were originally arrested on allegations of influencing court decisions in February. Concerns about the viability of Saeed and Hameed's original convictions in May are also abound, as their trials were marked by irregularities and reports of interference.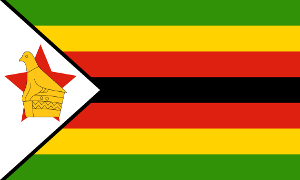 Zimbabwe
An explosion at a rally for President Mnangagwa killed two people and injured several others, narrowly missing the campaigning President. The blast comes as elections near in the country, and it marks the first major act of violence in a campaign characterized by unexpected peace. No one has taken responsibility for the explosion. A gathering of minor candidates signed a peace pledge condemning the violence and calling for continued peace and fair elections. Opposition leader Nelson Chamisa expressed his concerns that Mnangagwa's government will use the blast as a catalyst for oppression and intimidation towards opposition groups. He later stated that the event could also mark a period of poll and election violence.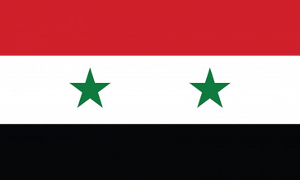 Syria
A government-led assault in the southwest of Syria has displaced more than 50,000 civilians. As part of Assad's efforts to "take back every inch," the Syrian army battled rebels and conducted airstrikes that killed dozens in the Daraa province. It also bombarded the region with barrel bombs with the help of Russian air power. The joint effort between Assad's regime and its foreign supporters has completely devastated the region, including its medical facilities. This comes after a similar campaign conducted in Eastern Ghouta earlier in the year which resulted in the displacement of tens of thousands of people.
The southwest region of Syria is contentious, due to its close proximity to Jordan's border and Israel-occupied Golan Heights. This Region was declared a "de-escalation zone" by the United States, Jordan, and Russia. Furthermore, the US warned that there would be "serious repercussions" if Assad violated this agreement. However, the United States has not responded to the attacks yet. Furthermore, Russia has said Assad's offensives are necessary to fight terrorists since the southwest is an alleged stronghold of Al Qaeda. Notwithstanding, Israel continues its offensives against Iranian forces to stop what it has called Iran's military "entrenchment" in Syria. It remains to be seen, therefore, whether Assad's violation of the de-escalation zone will bring the United States and Israel further into or out of the Syrian war. On the other hand, recently-elected Turkish President Tayyip Erdogan claimed that it will continue its involvement to "liberate Syrian lands" in response to growing domestic xenophobia against refugees. However, it is unclear whether this statement entails working with the rebels (as has been the case) or cooperating with Assad and his allies, which Erdogan has been working on.
A group of 400 refugees has started their journey back to Syria from Lebanon. They are headed for Qalamoun, in the southwest region of Syria. Lebanon's Hezbollah has been heavily involved throughout the war as one of Assad's strongest supporters and military powers. Repatriating refugees has been a central theme in Lebanese and Turkish politics. The recently passed Law 10, however, suggests that conditions back in Syria are not conducive to refugees' returns.
A resolution was passed by the Organization for the Prohibition of Chemical Weapons during their meeting in the Hague. It promises to investigate the use of chemical weapons in Syria and to Russia and China attempted to water down the resolution but failed. Assad is notorious for his use of chemical weapons against civilians throughout the seven-year war. On April 7th, Assad set off a chain of retributive air strikes after dropping a chemical bomb onto a building in Douma—an attack that killed 34 people.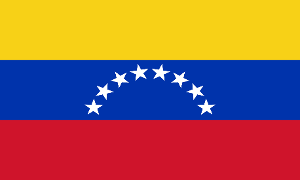 Venezuela
American Vice President Mike Pence is making his third trip to Latin America, to focus on Venezuela. Pence, concerned about regional stability and security, met with Venezuelan refugees in Brazil where he described Maduro's rule as "tyranny," and urged other Latin American countries to take further steps to isolate the failing state. Maduro, in his turn, described Pence as a "poisonous viper."
The EU has imposed sanctions on 11 Venezuelan officials — now including Delcy Rodriguez, the newly-nominated Vice President. It also targets Tareck El Aissami, Venezuela's industry minister and former vice president, who has already been sanctioned by the United States for drug trafficking. The restrictions include travel bans and asset freezes and have been imposed on those the EU has determined to be responsible for human rights violations and undermining democracy and the rule of law. President Maduro declared that the sanctions violate international law and Venezuela's sovereignty, and accused the EU of "flagrant subordination" to the administration of U.S. President Donald Trump.
A cup of coffee, according to Bloomberg's Cafe Con Leche Index, now costs 1 million bolivars, compared to 450 bolivars just two years ago. A coffee costs a full one-fifth of the monthly minimum wage now, but if converted into dollars would only be around 29 cents.
Malaysia
Malaysia's new government has no interest in creating regional conflict with Saudi Arabia. Therefore, Defense Minister Mohamad Sabu of the new regime has stated that Malaysia will be pulling its troops from the area. Sabu has noted "Malaysia has always maintained its neutrality. It has never pursued an aggressive foreign policy," and has no interest in being apart of a government that has the desire to change that. Malaysian troops were initially placed there in 2015 by former prime minister Najib Razak in aims to remove Malaysians from Yemen. However there is no longer a prominent use for troops in the region, and they plan to have them removed very soon.
Elections are coming up on June 30th, with the UMNO, Malaysia's largest party, having the most participants in its history. Prior there was a "no-contest" culture within the UMNO party based on the belief that competition represents a disunity in the party. Presidential nominee Zahid Hamidi stated "Before this, they would unite behind the leader to the point where the president's post is not contested at all. But now everybody wants to grab their position and whether you like it or not, when you have a contest, you divide. The members will be divided."
The UMNO is said to have received funding from 1MDB, the state investment group involved in the largest corruption scandal in the country's recent history, which has caused the Malaysian anti-graft agency to freeze the party's bank accounts as they continue to investigate the allegations. The scandal is under investigation for money laundering in multiple countries The party's acting president, Ahmad Zahid Hamidi, was informed that two of the party's bank accounts have been closed; one account closed from its headquarters and the other from its Selangor branch.
Due to Malaysia's progress in combating human trafficking the United States State Department will record its success in its annual report, downgrading Malaysia's human trafficking to a Tier 2 on their watch list.
Democratic Republic of Congo
Amnesty International has called on Congolese authorities to uphold the "right of all citizens to participate in the electoral process without fear of being killed, arrested or persecuted for their opinions." The elections are scheduled for December 23, 2018, and Amnesty maintains that it is necessary for all police chiefs and security commanders to be held accountable in order to ensure free and fair elections.
At least 100 people have died from cholera in the past month in the South-Central Oriental province of Congo. Such outbreaks of cholera are common in the country, and provincial governor Alphonse Ngoyi Kasanji has appealed to the central government for adequate monetary and technological support. The World Health Organization is bringing Ebola treatment to some of the most remote communities in the country. The people have been receptive to this treatment, and health conditions are slowly improving in these areas.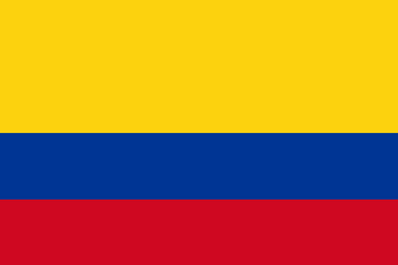 Colombia
The U.N. Office for the Coordination of Humanitarian Affairs (UNOCHA) reports over 1,500 indigenous Colombians trapped in the Choco Department due to a confrontation between the National Liberation Army (ELN) and the Gulf Clan paramilitary group. The estimated 331 families of Embera ethnicity are facing a food shortage as the territorial dispute continues.
On Saturday morning, the United Nations High Commissioner for Refugees tweeted to condemn the recent double homicide of social activists in Colombia, using the hashtag #NiUnoMas (NotASingleOneMore). The Institute of Study on Peace and Development (INDEPAZ) reports that at least 100 social leaders have been murdered since January, citing the expansion of paramilitary forces, an increase in narco-trafficking activities and lack of peace accord implementation as likely principle causes for these murders.
Coca production in Colombia has increased to the highest level in two decades, despite government eradication efforts in the past year. The current crop substitution and rural development program has proven unsuccessful due to violence by illegal crime groups in opposition to these policies, which involved the murder of over 200 former coca farmers who participated in the initiative. Failure to reduce production is putting pressure on president-elect Duque's incoming administration to collaborate with the United States on bringing back controversial strategies, such as aerial spraying and reimplementing key policies from "Plan Colombia," a bilateral counternarcotics strategy that costed many human lives.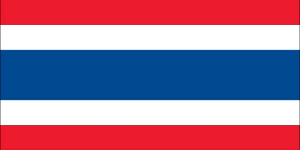 Thailand
Thai authorities have arrested six senior members of the Thai Sangha Supreme Council, the highest body of Buddhists in the county. The crackdown comes amidst concerns of increasing corruption within the Buddhist community, and the government's interest in cracking down on corruption in society.
The US State Department has upgraded Thailand's status in its human trafficking report. Recent efforts to convict traffickers and officials involved in the large human trafficking industry in the country have been commended by the international community.
Rescue teams are continuing their search for 12 students and their soccer coach that have been missing since Saturday after floods trapped them in a cave they were visiting.
A Thai singer has been acquitted on charges of defamation against the crown. Tom Dundee is the second activist to be acquitted on charges of lese majeste, which are usually used to silence dissidents. However, a human rights lawyer has been charged with sedition and will be sentenced to 16 months in prison. The charges are a continuation of Thailand's use of arrests and criminal charges to silence activist and opposition figures.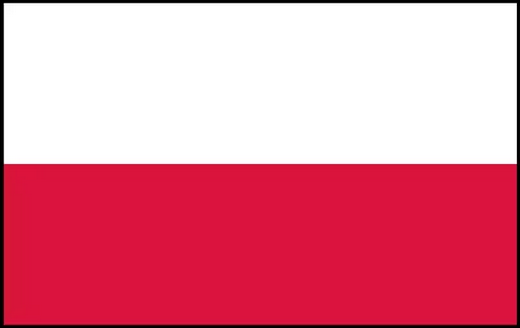 Poland
On Wednesday, Poland retracted the controversial law which made it illegal to accuse the Polish nation of complicity in the Holocaust. This law, passed in February, was condemned as a threat to free speech and an act of historical revisionism. The Law and Justice Party (PiS) acknowledged that this law has considerably damaged Poland's international reputation, especially with Israel. Jaroslaw Kaczynski, leader of the ruling party, however, is still insistent that Germany should pay damages for the Second World War and has only watered down the law in an effort to placate Trump and prevent international isolation.
After a three-hour long discussion between Polish and European leaders in Luxembourg on Tuesday, Frans Timmermans, the European Commission Vice President, stated that "the systemic threat for the rule of law persists and for us to be able to say it no longer persists, we will need more steps from the Polish side." There appears to be little progress between the EU and Poland and there is an imminent danger of reduction in Polish funding by the Union.
The Polish Minister of Internal Affairs Joachim Brudzinski has asserted that his country, along with Hungary, Slovakia and the Czech Republic, was united "against the uncontrolled influx of migrants." Although a comprehensive agreement has been reached by the EU leaders to control migrants, it remains to be seen whether the aforementioned countries will budge from their policies and consider taking in migrants in the future.
On Monday, Amnesty International called on Warsaw to "protect the right" to freedom of assembly. They have published an incriminating report which accuses the Polish authorities of using "surveillance, harassment, and prosecution to disperse and prevent mass protest." Hope exists, however, as people in Poland realize the power of peaceful protest and yearn for a society where freedom and liberties exist.
Other news:
Bolivia — A nuclear research center in Bolivia will be built with the help of a Russian nuclear power corporation at the end of July. — Tass News Agency
Vietnam — Police officials broke into the president's office to announce an order regarding a new cybersecurity law which denotes anti-state propaganda. — Dan Lam Bao
Cuba – Cuba has released an environmental activist, Ariel Ruiz Urquiola, after he started a hunger strike protesting his own arrest and the continued censorship of protests against the state. – Washington Post
Togo – Togolese activists, despite continued threats of arrest and hate crimes, are protesting against Faure Gnassingbe's existing government and are using social media to facilitate this change. – Economist
Saudi Arabia – Saudi women were allowed to drive for the first time on Sunday, marking the end of a long-standing ban. The repeal has led to increased calls for basic rights for women in the country. – Washington Post
England – Thousands of protestors gathered in London to protest Brexit and the current lack of an agreement with the European Union. – Washington Post
Morocco – Moroccan activist Nasser Zefzafi was sentenced to 20 years in prison for undermining public order. Zefzafi is one of several activists to be arrested and convicted for staging nonviolent protests. – NY Times
Laos – Despite having Tier 2 status for four consecutive years, Laos was downgraded by the U.S. State Department to Tier 3 in its annual report on human trafficking this week. The State Department cited the country's failure to make significant efforts to combat the trade as the reason for the drop in ranking. – RFA