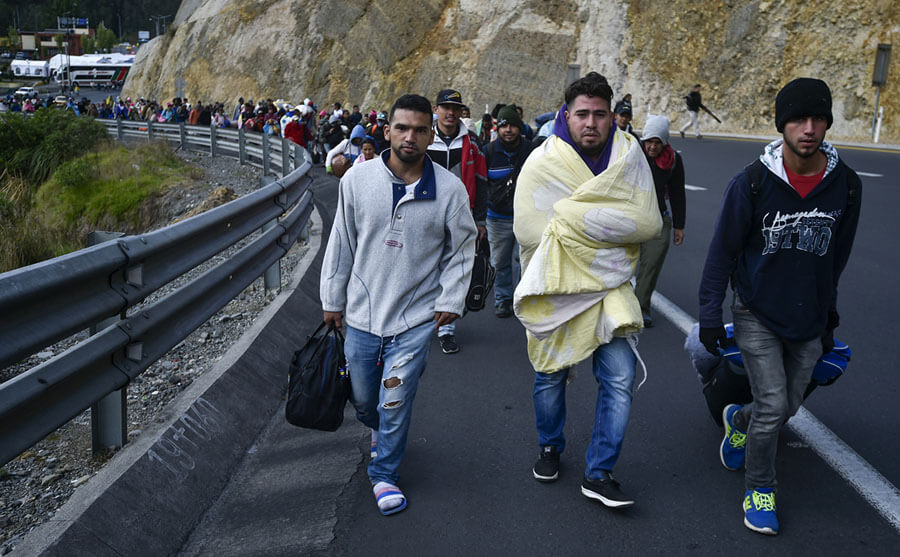 Venezuelans walking along the Pan-American Highway in hopes of reaching Peru, fleeing the crisis at home. (Luis Robayo / AFP / Getty)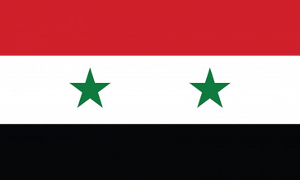 Syria
This week, the northwestern region of Syria called Idlib is fearfully awaiting an offensive from Assad's government. While Assad has won back most of Syria from previous rebel-held areas, the town of Idlib accordingly holds the "last pockets of resistance." While the region is rebel-held, there are also upwards of 3 million people living there, most of whom reside there after fleeing their hometowns throughout the Syrian civil war. Last Friday night, a small town outside of Idlib was attacked by warplanes, killing forty people under thirty minutes time. The head of the UN task force for Syria is fearful of further attacks from Assad, labeling the future humanitarian crisis a possible "bloodbath."
This past weekend, the US announced a plan to cut funding worth $230 million, originally intended to support humanitarian aid and reconstruction in Syria. While Washington intends to allocate those resources elsewhere, they are going to continue their fight against ISIS until ISIS is defeated in Syria. While the US is cutting financing, they are still Syria's largest humanitarian aid supplier.
This week, the UK decided to stop its funding to the Syrian opposition. The plan to end financial support to the free Syrian police force will take effect this September. The UK government claims that their Access to Justice and Community Service (Ajacs) operation had been too difficult to deliver due to the upcoming and forceful attacks from Bashar Al-Assad. While Britain has backed the Syrian opposition since the start of conflicts in 2012, this step to cut funding suggests that Britain has accepted defeat against the duality of the Assad government and Russian airstrikes. The Ajacs program has come to an end, but Britain still continues to deliver humanitarian support.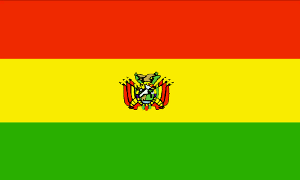 Bolivia
On Monday, the residents of Sica Sica and Luribay formed a blockade at the La Paz-Oruro highway. They demanded road construction and asphalting for the Luribay-Salla highway. The community members accused the Department Legislative Assembly because they did not approve an agreement allowing the construction of the highway. During the protest, about 200 police officers were deployed to gas and repress the human blockade. The group dispersed and regrouped later in the afternoon. A protester admitted that they will regroup and block the highway until it has proper construction financing.
This week, President Morales proposed a law against authorities and the media. The proposed law would forbid lying. Independent journalists, the National Association of Journalists of Bolivia and the National Association of the Press all dismiss the measure. They claim that it could be used to limit freedoms of speech and freedoms of the press, given there are already rules and regulations for the work produced by journalists and the press. Further regulations could lead to unnecessary censorships within the media given that regulations of lying is a subjective matter.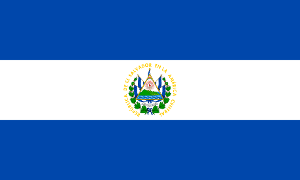 Nicaragua
In recent news, Nicaragua's tourism industry has substantially decreased due to civil unrest and protest against their government. According to The Nicaraguan National Chamber of Tourism (CANATUR), nearly a third of all restaurants have closed down. Tourist operators admit that in order for trust to be regained with visitors and locals, there needs to be more harmony within the city.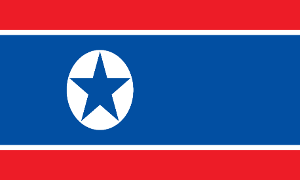 North Korea
On Monday, a select group of families that were separated by the Korean War were able to meet in the DPRK at the Mount Kumgang tourist resort. These families were chosen by a lottery in South Korea; the oldest recipient of this honor is a 101-year-old woman. This is only the latest in a series of familial reunions that have been held over the past couple of decades as tensions between the DPRK and RoK continue to lower.
The United States Department of the Treasury on Tuesday approved sanctions on individuals and entities alike over their violation of previous sanctions placed on the DPRK. These individuals and vessels were accused of violating UN Security Council sanctions on the transfer of refined petroleum products. On Wednesday, the United Nations International Atomic Energy Agency reported that the DPRK has made no positive steps towards nuclear disarmament, something that IAEA claims is "a cause for grave concern."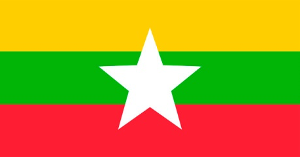 Myanmar
Over the weekend, the United States imposed sanctions on four military and police officers, as well as two army units, for alleged crimes against Rohingya Muslims and widespread human rights violations. These allegations include ethnic cleansing, massacres, sexual assault, and extrajudicial killings, among other things. To date, this is the harshest action that the US has taken against Myanmar authorities; however, it still does not target the top echelons of those responsible, something that has been criticized by many.
On Monday, it was reported that a judge in Myanmar will issue a verdict next week in the case of two Reuters journalists, Kyaw Soe Oo and Wa Lone. The two journalists were accused of breaking the secrecy laws of Myanmar by their role in reporting on the Rohingya crisis, although they claim to have been framed by the police. If they are convicted, they face up to 14 years in prison.
At a speech in Singapore this Wednesday, leader Aung San Suu Kyi has defended the actions of her government in the Rakhine state which led to the Rohingya crisis in the first place. Despite the United Nations' description of the military campaign as "textbook ethnic cleansing," Aung San Suu Kyi repeatedly denied any wrongdoing in the situation and even refuses to refer to the Rohingya by name. She says that there is no timeline for the potential return, instead placing the onus on the government of Bangladesh.
Residents of towns and villages in Myanmar's northern Rakhine state, where the majority of the Rohingya crisis has taken place, have stated that they will leave the area if Rohingya refugees are returned to their villages. The two centers created to handle repatriation in the northern Rakhine state have not handled and repatriations from Bangladesh, as claimed, but have been processing Rohingya who have not yet left the area but have been arrested on accusations of being "illegal" immigrants.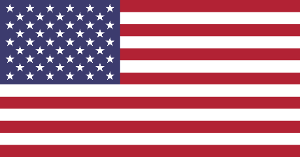 USA
This past Tuesday, Trump's previous campaign chief, Paul Manafort was found guilty on eight counts of tax fraud, bank fraud, and the failure to reveal foreign bank accounts. During the trial, Manafort's previous colleague, Rick Gates testified against him. Gates claimed that he helped Manafort file false tax returns and report overseas earnings as loans. While Manafort is guilty of multiple charges, none of the charges involve the alleged Russian interference on Trump's campaign in 2016.
On Tuesday, President Trump's ex-lawyer, Michael Cohen pleaded guilty on eight counts of federal crime. he admitted to both tax and bank fraud, along with the $130,000 pay-off of Trump's former mistress. In court, Cohen admitted that he had been told by a "candidate for federal office" to break the laws of the federal election. Cohen now holds up to 65 years in prison, although he agreed to a compromise of only three to five years total.
This week, Microsoft admitted to finding an online hacking group who are associated with the Russian government. The group is called APT28, and according to Microsoft, they created six counterfeit websites which resembled five politically affiliated sites and one non-politically affiliated site. It is believed that APT28 was using a "spear-phishing" email tactic which does not directly attack a computer but can carry malware which automatically downloads onto users computers unexpectedly. The malware can then eventually hack onto and gain control of a computer and steal: documents, emails, and contact lists. A court order last week gave Microsoft permission to close down the sites. Microsoft did not directly blame Russian intelligence, but they explicitly named their affiliated group, APT28 in an interview.
Since Thursday, the US-China trade war continues as the US tariffs $16 billion worth on Chinese imports. China reciprocated with their own tariffs on American imports, worth the same amount. The main products that will be hit include chemicals, semiconductors, plastics, motorbikes and electric scooters. The levies that China imposed will affect fuel, steel products, medical equipment and autos. If trade wars advance further, many prices on products will increase.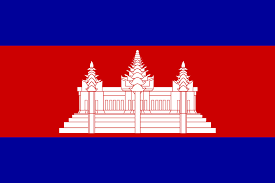 Cambodia
On Monday, character witnesses presented personal stories in favor of an Australian documentarian who is accused of spying for a foreign government during his time in Cambodia from 1995 to 2017. There is no way of knowing how long the trial will last; James Ricketson, the alleged spy, has been behind bars in Cambodia for just over a year. The trial is set to continue on Thursday and Friday at the Phnom Penh Municipal Court.
This week, prominent land rights activist Tep Vanny was pardoned and two journalists previously in the employ of US-backed publication Radio Free Asia were released on bail ten months after they were detained on espionage charges. Additionally, three activists who were already on bail have been pardoned by the government. Though this appears to be a reversal from the crackdown on activists and state-unaffiliated news in Cambodia of the past year, it is uncertain whether the Cambodian People's Party will continue along this trend – or is simply trying to help its reputation internationally since its devolution into a one-party state last month.
This Wednesday, the Cambodian Supreme Court denied bail to former opposition leader Kem Sokha, who has been held in solitary confinement without trial for nearly a year. This decision came despite appeals from both Human Rights Watch and the United Nations Working Group on Arbitrary Detention. Journalists were barred from attending the hearing. Kem Sokha's family is concerned, particularly as he is being held with no care for his health problems, including diabetes and high blood pressure. His daughter said on Tuesday that his health has been deteriorating.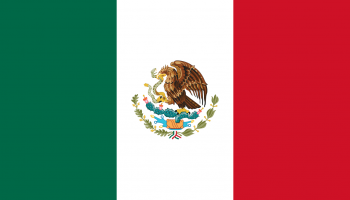 Mexico
This week, the U.S and Mexico hope to come to a final resolution about renegotiating the North American Free Trade Agreement (NAFTA). The disputes come from President Trump's ongoing criticism of NAFTA's allowance to hollow out U.S manufacturing, benefiting Mexico. Trump's main goal is to gain back jobs in the automotive industry and reduce the U.S trade deficit. Meanwhile, both Mexico and Canada are hesitant towards Trump's proposed "sunset" clause which could hurt their long-term investments. Canada continues to wait for Mexico and the U.S to come to a conclusion before rejoining negotiations.
The Maldives
This past weekend, the election body of the Maldives denied allegations of voter registration fraud after citizens who did not apply for registration found themselves registered in places as far away as the United Kingdom. The organization Transparency Maldives believes that the widespread complaints of voters' expired identification cards being renewed without the knowledge of the people owning the cards can lead to widespread disenfranchisement in the Maldives.
European lawmakers, including the Members of European Parliament, threatened on Wednesday to impose economic and various other sanctions if the upcoming elections on September 23rd do not prove to be free and fair. After a visit from several representatives of European Parliament with the opposition government, the officials expressed the concern that they had discovered both attacks on democratic principles and evidence of close ties to Islamist groups.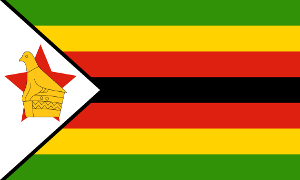 Zimbabwe
War veterans in Zimbabwe have resolved to march on Harare's international airport, named after former leader Robert Mugabe, who was forced out of office last November after a nearly forty years long reign. These veterans claim that Mugabe has joined the list of traitors of Zimbabwean ideals and development, and represent a group of veterans supporting recently-elected president Emmerson Mnangagwa of the former president's Zanu-PF party.
The opposition MDC party's allegations of tampering have come to Zimbabwe's Constitutional Court with the goal of determining whether there has been any tampering with the outcome of last month's elections. However, one of the major questions among observers is whether the court would be able to rule against the government, should the evidence point in the direction of fraud.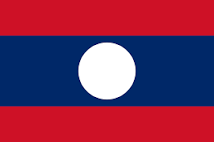 Laos
After last month's dam collapse in southeastern Laos, 6,000 people are still relying on relief supplies according to the New Zealand Red Cross, one of the only outside organizations that has been allowed inside by the secretive Lao government. These people, living in temporary evacuation camps, in many cases have no idea as to whether their homes are still standing or alive.
The Lao government has proceeded to give the equivalent of $200 USD to the families of individuals who died in last month's flooding. According to an anonymous retired government official (who refused to be named for fear of retribution), this funding is nowhere near enough to ameliorate the situations for the families that have lost loved ones. They further stated that they believe that companies involved in the construction of the dam should be held accountable, in addition to the government. However, the companies have yet to offer any kind of aid.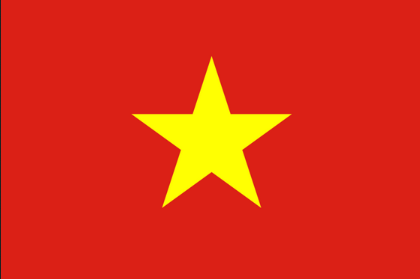 Vietnam
Vietnam is making an effort to get a handle on inflation that runs a risk of impacting its relatively high economic growth. The price of important commodities, such as crude oil, is contributing highly to inflation. Additionally, foreign direct investment has fallen, something that is potentially dangerous for one of the fastest-growing economies in Asia.
Vietnam began a trial of 12 people on Tuesday, including two American citizens, on charges of subversion and attempting to overthrow the government by recruiting for a US-based exile group called the Provisional Central Government of Vietnam. According to the Vietnamese government, this group is a terrorist organization. Among the alleged activities of the group is the distribution of anti-state leaflets, the planned takeover of state radio stations, and participation in anti-government protests. The Vietnamese government has previously convicted members of this group of a failed airport bombing in January.
The Democratic Republic of the Congo
The most recent death toll caused by the Ebola outbreak is estimated at 59 people. while the death toll continues to rise weekly, the Congo has approved four more experimental Ebola treatments in an effort to contain the virus. The four drugs include Remdesivir, ZMapp, Favipiravir and Regn3450-3471-3479. Remdesivir was given out on Tuesday to one patient, who is accordingly doing well.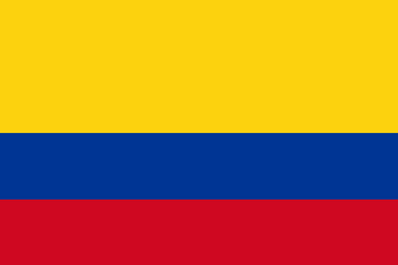 Colombia
Due to the large influx of Venezuelan migrants entering Colombia's borders (nearly 5 thousand per day), US Defense Secretary James Mattis has decided to send over a US Navy hospital ship to Colombia. Colombia's President Duque asked the US for medical aid in order to alleviate the significant stress put on Colombia's healthcare system.
Further, at the beginning of next week, officials from Colombia will host a meeting with Ecuador and Peru to discuss next steps concerning Venezuela's migrant crisis.
On Monday, President Duque made the call to begin using drones in order to eliminate cocaine crops. The drones will be used to pinpoint coca plants from a birds-eye view and deploy plant-killing chemicals. Duques intent is to abolish Coca plants and better enforce the laws against Cocaine in Colombia.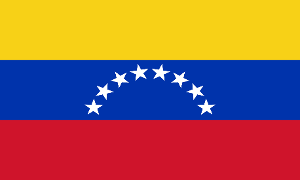 Venezuela
On Monday, President Maduro created a bank holiday to introduce the new currency. The sovereign bolivar was introduced to the public on Tuesday, but many people were restricted to 10 sovereign bolivar via cash machines in the capital. Out of opposition, Anti-Maduro groups held a strike. This included 60 percent of private sector people. Reportedly, this was only the beginning of a series of general strikes against the new currency. Maduro plans to add other measures in his best effort to avoid a complete economic collapse. Starting Sep. 1st, the minimum wage will be increased by 34 times and even further, the new Bolivar will be associated with new cryptocurrency. The "petro" is supposedly linked the country's oil reserves.
Due to the economic collapse and the introduction to the sovereign bolivar, hundreds of thousands of Venezuelans are fleeing the country. People are crossing the borders by foot into neighboring countries including Brazil, Ecuador, Colombia, and Peru. Although, they are quickly tightening restrictions, only allowing Venezuelans with proper passports and documentation to cross.
On Tuesday, Venezuela's northeast coast was struck by a 7.3 magnitude earthquake. This has been the largest earthquake to strike the region since 1900, and thus forced residents to evacuate their homes. It also interrupted a pro-government rally that was in support of the economic reforms. There are no reports of fatalities or extreme destruction.
Malaysia
Human Rights Watch condemned Malaysian authorities for convicting two-women of same-sex relations, which in Malaysia is a crime punishable by a fine of approximately $800 USD and a public caning. The two women have been sentenced to six strokes of a cane each on August 28th, something that HRW has appealed to the government in hopes of stopping. HRW's committee on LGBT+ people, as well as the United Nations Convention of Elimination of All Forms of Discrimination Against Women, have condemned these actions and appealed to Malaysia to reconsider these discriminatory laws.
Malaysian authorities are searching for radioactive device that went missing earlier this month. The device was being carried on the back of a truck to Malaysia's capital, Kuala Lumpur, and went missing somewhere between the outskirts of the city and the intended location. However, Deputy Home Minister Azis Jamman insists that "everything is under control."
Following through on promises to reevaluate several Chinese-backed infrastructure projects, Malaysian Prime Minister Mahathir Mohamad confirmed the cancellation of two major infrastructure projects. Mohamad has claimed that continuing with these cancellations has been a purely financial decision, and that it will not impact the two countries – as he reiterated that Malaysia will be unable to pay back the loans required to complete the projects.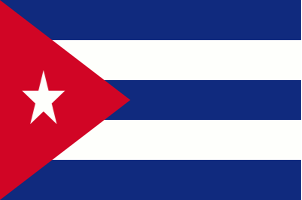 Cuba
In an effort to change Cuba's constitution from a once Soviet-style economy, the government has voted in favor of privatized land. Before the constitution change, the government-owned 80 percent of farmland and leased it to farmers. While the change would allow citizens to own their own farm and grow their own crops, some locals are fearful that those rights alone will not be enough to produce an agriculture boost. Given, reform does not provide the necessary fuel or soil needed to cultivate land. The end goal of the reform is to both cut dependency on foreign food imports, and to create growth.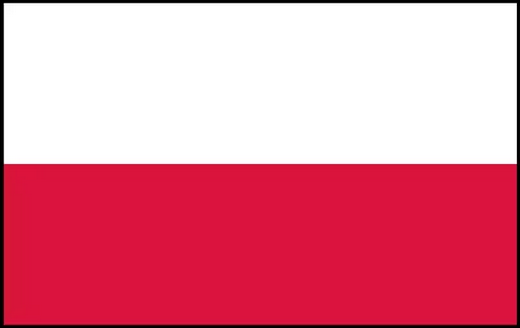 Poland
This week, Ukrainian human rights activist Lyudmyla Kozlovska was banned from all 26 countries in Europe's Schengen area. The Polish government used its power through the EU to ban her, claiming that she is a threat and that she is secretly working for the Russian interests. Kozlovska denies these allegations, stating that she believes the Polish government is punishing her for being openly opposed to Poland's conservative and nationalist government which came into power from the 2015 election. Kozlovska and her Polish husband Bartosz Kramek must either live separately or be forced to live outside of the Schengen area. This act on Poland's behalf raises ethical questions from other governments, given the misuse of their system.
Other News:
The Philippines — After a tropical storm hit the northernmost islands of the country, more than 50,000 people have been forced from their homes. (Al Jazeera)
Thailand — After more than four years of military rule, Thailand may have a general election on February 24th, according to Prime Minister Prayuth Chan-Ocha. (Bloomberg)
Pakistan — After a phone call between new Prime Minister Imran Khan and US Secretary of State Mike Pompeo, the American State Department claimed that Pompeo discussed the eradication of terrorism within Pakistan; something that the Pakistani government has denied. (Channel News Asia)
Bangladesh – Due to an increase in media focus on Bangladesh since the start of the Rohingya crisis and protests against corruption in traffic regulations, organizations such as Human Rights Watch have called attention to the recent restrictions on journalists. (Al Jazeera)