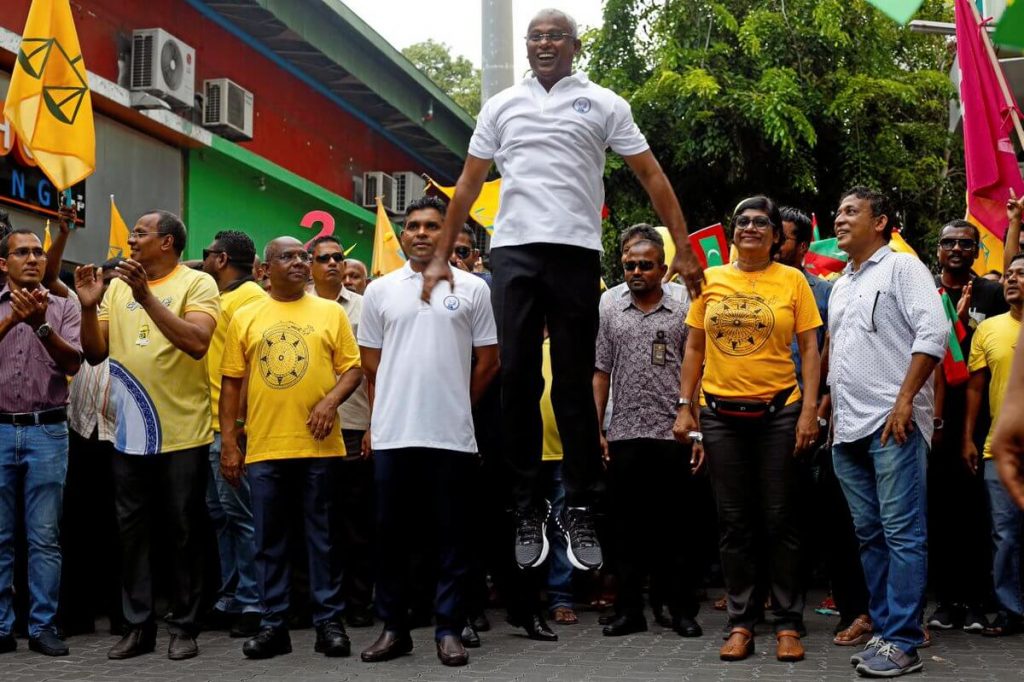 Newly elected Maldivian president Ibrahim Mohamed Solih celebrates with a victory jump. (@abretis on Twitter)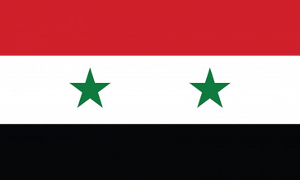 Syria
This week, reports have come out about a British man named Anwar Miah, who has allegedly been living in Syria for the past four years. Miah is currently detained in a prison in Northern Syria and is being guarded by US special forces. Western Intelligence suspects that he is a member of Daesh. After questioning, Miah admitted that he is a doctor and has been working in general hospitals within Daesh territory and treating the public since his arrival four years ago.
On Monday, Russia made the decision to supply Syria with a modern S-300 system which is an advanced air defense missile. This measure from Putin came after last week's accident, where the Israeli Army shot down a Russian plane. The Kremlin claim that giving the S-300 is "not directed at any third country," but rather a safety effort. The US National Security Advisor considers this move as a major mistake and escalation.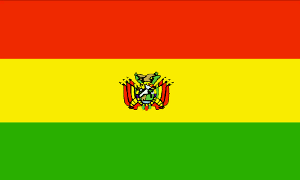 Bolivia
On Sunday, President Morales traveled to the United States to take part in the 73rd annual UN General Assembly in New York. Morales and the foreign minister traveled together and stopped in Venezuela on the way. Morales will be involved in several bilateral meetings with countries along with multilateral organizations. At Morales' meeting with the Secretary General of the OAS, Luis Almagro on Monday, Almagro only spoke highly of the President, claiming that Evo has "political stability and social stability." Morales seemed to present a good image of himself.
There are a total of nine political parties which have obtained legal status to run in the 2019 general elections. The Supreme Electoral Tribunal has registered: MAS, MNR, FRI, PDC, UCS, UN, Democrats, FPV and PAN-BOL. There are eighteen other political parties which plan to run, but their legal status is still processing.
Evo Morales gave a speech before the international community this week at the UN assembly asking the United Nations for "recognition" of the ruling of the ICJ. He claimed that the dispute is centuries old and that the ruling from the ICJ helps to bring the two countries together after this ongoing dispute. Further, Morales implied that he hopes the controversy is resolved through "peaceful means."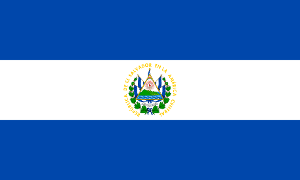 Nicaragua
On Sunday, there was another political march demanding the release of political prisoners. At the "We are the voice of political prisoners" march, at least 10 people were arrested. Further, one person was killed and five others were injured after Sandinista rioters disrupted the march with bullets. After hearing about the incident, the UN High Commissioner for Human Rights showed great concern about the attack.
While the 73rd annual UN Assembly took place on Wednesday, September 26th, Ortega was not there. His name no longer appears on the list of advisors for the assembly. Ortega originally sought to appear at the meeting and speak to the international community, specifically Donald Trump, about the crisis in Nicaragua, but his wishes will not be granted. The US ambassador for the OAS mentioned that President Trump has nothing to talk about with Ortega, so long as he is violating human rights in Nicaragua.
The latest report from the Nicaraguan Association for Human Rights (ANPDH) concludes that 512 people have died between April 19th and September 23rd. Further, at least 4,062 people have been injured, and 1,428 people have been kidnapped by police. All of this is because of Ortega's repression.
On Wednesday, the Bill of Human Rights, which merged Human Rights and the Anti Corruption law of Nicaragua with the Nicaraguan Investment Conditionality, was approved by the Committee of Foreign Relations at the US Senate. The new law allows the punishment of officials who have been accused of human rights violations. Further, it incorporates a forceful veto of loans coming from the United States which Nicaragua could use in international financial organizations. Accordingly, the law is just one step away from becoming official.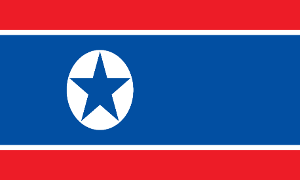 North Korea
At the United Nations on Monday, American President Trump expressed hopes that another meeting with North Korean leader Kim Jong Un will occur in the near future. This statement comes after Trump met with South Korean President Moon Jae-in, who delivered a personal message from Kim to Trump. Trump has often stated that he hopes the second summit between North Korea and Kim Jong-Un will take place on American soil – something that could create unprecedented logistical errors if it is to come to pass.
At the United Nations General Assembly this Wednesday, Japanese prime minister Shinzo Abe said that he is open to meeting with Kim Jong Un, reportedly calling for a fresh start between the two nations. The DPRK and Japan have had incredibly rocky relations in the past, with the DPRK having abducted several Japanese nationals and, most recently, shot rockets over Hokkaido, the northernmost island. Despite this, Japan has also been known to donate aid to North Korea. Also on Wednesday, US Secretary of State Mike Pompeo met with the foreign minister of the DPRK and planned for Pompeo to visit North Korea in October with the aim of facilitating another summit between Donald Trump and Kim Jong Un.
Once again, China and Russia have moved to oppose the United States during a UN Security Council meeting, arguing that as a result of the positive developments with the DPRK over the past few months, sanctions on North Korea should be relaxed. Although the United Kingdom supported a more moderate stance, believing that no sanctions should be relaxed until more concrete proof of denuclearization and cooperation comes to pass. China is often considered instrumental in continuing the enforcement of sanctions against the DPRK, meaning that this stance has the potential to greatly impact sanctions – regardless of the US's disapproval.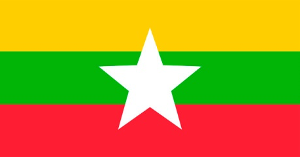 Myanmar
Over the weekend, Canada has unequivocally declared the crimes against Rohingya Muslims by the Myanmar military to be a genocide. This declaration represents an important step, according to many human rights organizations worldwide. Myanmar continues to deny any widespread abuses, and the chief of Myanmar's army went as far as to say that the United Nations has no right to interfere in the sovereignty of his country, including the enacting of any measures suggested in the 444-page long United Nations probe report.
On Monday, the United States followed Canada's example and accused the Myanmar government of "well-planned and coordinated" atrocities, but stopped just short of describing the crackdown as either genocide or crimes against humanity. This report was simply posted on the State Department's website and not well-publicized, unlike the United Nations report released earlier last month that accused Myanmar's military of acting with "genocidal intent." The United States also pledged on Monday to contribute an additional $185 million in humanitarian aid to both Myanmar and Bangladesh to help displaced Rohingya Muslims. Later this week, American lawmakers urged Pompeo and the American government to declare the events in Myanmar a genocide.
Bangladesh's Prime Minister Sheikh Hasina claimed that Myanmar is delaying efforts to return Rohingya refugees across the border to Myanmar, suggesting that her patience with the situation is growing rather thin. Myanmar's government refused to answer these accusations and has recently ceased answering media questions with the exception of those taking place at a biweekly press conference. The refugee crisis has become a particularly pressing issue for Bangladesh, especially as elections are coming up this December.
On Thursday, the United Nations Human Rights Council voted to create a body to prepare evidence of human rights abuses in Myanmar – including the genocide of Rohingya Muslims – for future prosecution. This was predicated by a joint resolution brought by the European Union and Organization of Islamic Cooperation. The only votes against the creation of this body came from China, the Philippines, and Burundi; there were 7 abstentions, and the rest of the 47-member council voted positively.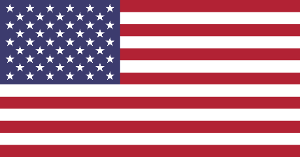 USA
As of Sunday, a second woman has come forward about her a sexual assault allegation against Brett Kavanaugh. Accordingly, Kavanaugh exposed himself to a former classmate, Deborah Ramirez. Once again, Kavanaugh has denied this conviction and claims that the accusation is a "smear, plain and simple" during an interview. Republicans have agreed to delay Kavanaugh's confirmation into the Supreme Court until the first allegation from Ford (first accuser of sexual assault) is concluded. This new case may extend the confirmation even further.
After Trump administered $200 billion worth of tariffs on China, which went into effect on Monday, China retaliated with imposing taxes on 5,207 US imports worth nearly $60 billion. Products like liquefied natural gases, coffee, and various edible oils will have a 10 percent levy. Further, we will see a 5 percent tax on frozen vegetables, cocoa powder, and chemical products. President Trump is determined to win the trade war and insists on further tariffs if China retaliates further.
At the United Nations General Assembly this week, President Trump gave a speech that reflected his 'America first' attitude. The president claimed that the United States' economy is the best it ever has been and there are currently more jobs than ever before, all thanks to him. In the midst of his declamation, ambassadors and the international community at the summit reacted with laughter.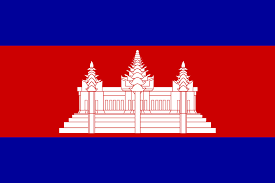 Cambodia
The case against Australian filmmaker James Ricketson for espionage in Cambodia has finally drawn to a conclusion after it has been agreed that Ricketson will be deported to Australia after being issued a royal pardon last Friday. Ricketson was previously sentenced to six years in a Cambodian prison, despite little evidence that his filmmaking in Cambodia involved actions that actually constituted espionage. Reportedly, Ricketson is going to seek to return to Cambodia in the near future.
Human Rights Watch called upon Cambodian authorities to rescind the convictions of five Cambodian human rights defenders, which it described as "politically motivated." All five of the convicted individuals were nominated s finalists for the Martin Ennals Award for Human Rights defenders and were convicted of "bribery of a witness" after a one-day trial in early September. On Thursday, a United Nations official decried the human rights situation in Cambodia, claiming that the government has created a "climate of fear" in the run-up to the July elections with crackdowns on dissenters and the shuttering of various media outlets.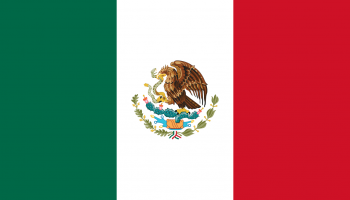 Mexico
Heavy rains from last week in the Sinaloa, Sonora, and Chihuahua areas have since moved into western Michoacán. Rivers and reservoirs within the area overflooded on Monday, causing vehicles to be swept away in the streets. Further, at least 20 homes have been completed flooded. The influx of water has caused five deaths and nine missing persons.
After suspicion that they are working with drug gangs, the Acapulco police force is under investigation. The entire police force has been detained and stripped of their firearms, bullet vests and radios. In the meantime, state police and the military will take control of the city. Reportedly, local police are 'easy targets' for drug cartels to infiltrate due to their low salary and lack of training. Further, there have been past reports of gangs offering police money to obey gang leaders.
This week, the president pledged to investigate a four-year-old case of 43 disappeared students. In 2014, a group of students was arrested by corrupt police officials and allegedly handed over to a local organized crime group. Since then, there have been a number of protests to bring awareness to the issue. The new president stated that his government does not fear the truth and will continue with investigations and further punish the people involved in the disappearances.
The Maldives
Over the weekend, the Maldives elections resulted in a surprise victory for the opposition candidate Ibrahim Mohamed Solih in elections with over 90% voter turnout, a result that has been lauded by the European Union and the United States, as well as many other foreign governments. Amnesty International stated on Tuesday that the new Maldives government must use this as an opportunity to differentiate itself from its "repressive past" and build a better future for the Maldives as a whole. Former president Abdulla Yameen, who presided over human rights abuses and widespread corruption, conceded defeat to Solih peacefully, hopefully signaling a positive trend for the future of the Maldives. It's highly likely that the opposition victory of the Maldivian government was the result of country-wide outrage over mass allegations of corruption and human rights abuses.
Although the ruling party took pains to claim that the election suffered from "irregularities," Maldives security forces pledged to uphold the results of the presidential election. Although Yameen conceded earlier this week, opposition politicians and organizations such as Transparency Maldives are concerned that the allegations of election "irregularities" mean that Yameen and his party plan to fight the results of the vote through Maldivian courts.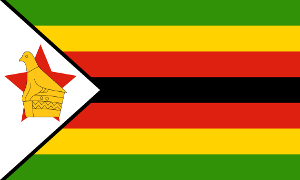 Zimbabwe
Despite recent pledges by financial officers in Zimbabwe's new government to turn the economy around, a deepening economic crisis has been expedited by food shortages and Harare's rapidly worsening cholera outbreak. The United Nations has said that more than a million people in Zimbabwe need food aid; prices are also rapidly increasing. Mthuli Ncube, the new finance minister, has been working to ameliorate the situation, but little improvement has yet to be seen. Although the rate of infection has gone down in recent days, the cholera outbreak's death toll has risen to at least 45 people.
In an attempt to placate the angered opposition party, the Movement for Democratic Change, Zimbabwean President Emmerson Mnangagwa announced on Tuesday that the constitution would be amended to recognize an "official opposition." This move comes after MDC leader Nelson Chamisa, who has continually claimed that he is the rightful leader of the Zimbabwe elections, lost his petition to challenge the election in the Constitutional Court.
During President Emmerson Mnangagwa's first address to the United Nations as the president of Zimbabwe, he pledged to focus on improving Zimbabwe's economy and focusing on Agenda 2030, through which Zimbabwe hopes to become a middle-income country by 2030. Mnangagwa reiterated his commitment to democracy, called for UN Security Council reform, and also condemned sanctions targeted against politicians in Zimbabwe – calling them "illegal."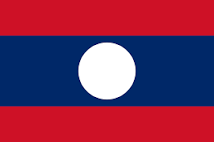 Laos
A statement from prominent environmental NGO Save the Mekong claimed that a significant portion of the impact assessment for the Pak Lay Dam, a controversial project, was plagiarized from the 2015 assessment for the Pak Beng dam. If this claim is true, it shows an alarming lack of government willingness to hold itself (and its projects) accountable for the potential impacts that they may have on civilian life.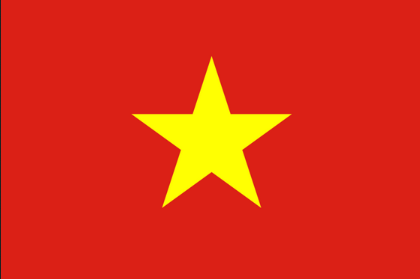 Vietnam
An activist in southern Vietnam has been sentenced to 27 months in prison for posting anti-government messages on Facebook, yet another development in the recent trends of Vietnamese suppression of any kind of dissent. As of April this year, at least 97 activists were in jail under similar charges.
After the death of President Tran Dai Quang last week, Vietnam's first female president has been appointed. The new President, Dang Thi Ngoc Thinh, was previously the vice president under Quang. She will be acting president until the National Assembly chooses a permanent replacement, something that cannot occur until the one-month Parliament session opens on October 22nd.
The Vietnamese government jailed 15 people this Wednesday over their role in explosive protests this past June over a proposed investment law. The people involved were jailed for up to four and a half years for the crime of "causing public disorder." These protests, over the proposed special economic zones that would give undue advantages to potential investor countries such as China, became violent in the southern Binh Thuan provinces, where demonstrators were accused of destroying government roads and attacking riot police.
The Democratic Republic of the Congo
At the United Nations General Assembly in New York, President Joseph Kabila stressed two important things to the international community. His first telling was related to the future elections to be held on December 23rd. He stated that the elections are "irreversible" and any interference from foreign governments will be denounced. While he did not specify any particular nation, Kabila made himself very clear that intrusive interference from outsiders is not welcome in the DRC's domestic policies. Further, Kabila also called for an effective withdrawal of UN peacekeepers throughout the Democratic Republic of Congo.
Rebels from the Ugandan group, Allied Defense Forces (ADF) staged an attack in the city of Beni this past Sunday. At least 18 people have been killed, while 8 others have been injured. The people who died include mostly civilians along with a few government soldiers. Beni has been under siege by the ADF since 1995, and with the newest Ebola outbreak, foreign humanitarian aid workers are stationed in the area. Humanitarian workers in the area had to pause operations to fight the Ebola outbreak, but continued after two days of suspension because Ebola is spreading closer to the border of Uganda.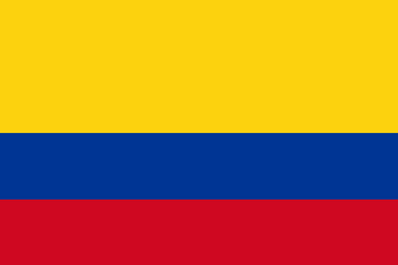 Colombia
On Sunday, President Duque called on the international community to help aid him in creating an emergency fund for the Venezuelan crisis. Since the start of the Venezuelan migration crisis, many people have fled into neighboring countries including Colombia. Duque announced that Colombia has received more than one million displaced Venezuelans in the past 18 months, but Colombia lacks the funds and resources to properly help them. Further, the president asked for a "temporary protection status" for neighboring countries who are overwhelmed by the influx of people entering their countries. At the UN General Assembly this week, the international community agreed to help Duque in his efforts to prevent a further humanitarian crisis.
On Monday, Duque called on the ELN to completely end all illegal activity, to which the ELN responded and rejected the president's demands. The previous president spent years negotiating peace talks with the ELN, and they suggest that the agreements made with Santos are respected. Duque has continuously stated that the new government will not hold talks with the rebel group if they continue to use violence. Meanwhile, the ELN insists that Duque is violating past peace agreements. The international community fears that if negotiations between the two parties do not continue, there could be a reactivation of war and citizens in ELN territory will particularly be in grave danger.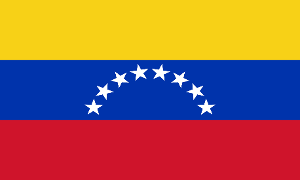 Venezuela
On Tuesday, Trump imposed further sanctioning onto Venezuela. Several of Maduro's top allies, including his wife, and six inner-circle members became the target. This included a block on a $20 million private jet which belongs to one of Maduro's "top men." Washington's efforts are to stop Maduro as he continues to travel down the rabbit hole of economic inflation and nationwide corruption. In an interview after the sanctioning was put in place, Maduro stated, "Thank you, Donald Trump, for surrounding me with dignity." While the US continues to sanction the Venezuelan president, they also intend to aid neighboring countries with $48 million in order to confront the growing humanitarian crisis which is destabilizing the area.
Not only are Venezuela's top officials being sanctioned, but five South American countries along with Canada have asked the ICJ to place Venezuela under investigation. On Wednesday, Canada, Argentina, Colombia, Chile, Peru, and Paraguay submitted their request to investigate crimes against humanity that have taken place throughout Venezuela's corrupt government since 2014.
In early August of this year, president Maduro was attacked by a drone. This week, the president claims that he has evidence that his neighbors Chile, Colombia, and Mexico were behind the attempted assassination. Maduro held up his evidence through a video of a man who publicly announced that he was involved with the attack and had help from the Chilean, Colombian and Mexican embassies. All three countries have strongly denied these accusations. Further, Maduro does not have evidence of the embassies' alleged role in the event. Government critics believe that Maduro is using this baseless accusation as a way to distract from the ongoing crisis in Venezuela.
Malaysia
Malaysian Prime Minister Mahathir Mohamad has returned to the United Nations for the first time since his last term of Prime Minister 15 years ago. Mahathir will speak on Friday and is expected to continue an emphasis on ASEAN policy, as well as reviving past policies such as an emphasis on Africa.
Malaysia is currently in talks to become the first state in Asia to legalize medical marijuana, particularly as the spotlight has recently been on a man sentenced to death for possessing, processing, and distributing medical marijuana oil. The recent sentencing has brought many of the harsh drug laws in Malaysia into question, and even Prime Minister Mahathir Mohamad has said that the verdict, as well as the law that led to it, should be reviewed. \
For the first time in history, the Malaysian opposition parties (including the formerly-in-power UMNO) have coalesced to form a "shadow cabinet," a parallel group of opposition officials meant to provide critique and alternative solutions to that of the primary government. Past opposition members of parliament have scoffed at the idea, although many former members of the previous government under Najib Razak now hold positions in the shadow cabinet.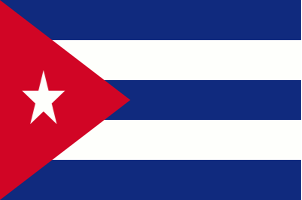 Cuba
The new president of Cuba made his way to the UN Assembly in New York this week. At the meeting, Miguel Díaz-Canel made no mention of the recent attacks on US Embassy members at the Havana office. Instead, President Díaz-Canel focused on arguments that Cuba's previous presidents have spoken of; mostly denouncing the world's superpowers, specifically the United States.
Other News:
Russia — The Pussy Riot activist, Pyotr Verzilov, publicly stated that he believes that he was poisoned by Russian secret services in retaliation for his role in investigating the deaths of three Russian journalists in the Central African Republic. (Radio Free Europe)
Hungary — After yet another independent media channel was taken over by pro-Orban oligarchs, observers are growing increasingly concerned regarding the continuation of press freedom in Hungary. (Reuters)
Poland— One day after the EU moved to sue Warsaw, the United States praised Poland for its independence. (Radio Free Europe)
The Philippines — A Philippine opposition senator who is an outspoken critic of Rodrigo Duterte has been arrested on charges of rebellion. (Al Jazeera)
Pakistan —  After a well-respected journalist gave an interview showing a critical opinion of Pakistan's powerful military, there is a warrant out for his arrest. (BBC)
Tibet: After launching protests this month against Chinese rule in Tibet, three Tibetan monks are being held in detention in China's Sichuan province. (Radio Free Asia)
China: Amnesty International called on China this week to end its systematic repression of Uighur Muslims, many of whom have been detained in what China is calling "re-education camps,"  where prisoners are reportedly being forced to reject Islamic practices. (Al Jazeera)
Iran — Last Saturday, an attack on a military parade left 25 people dead. This week, thousands of Iranians flooded the streets of Ahvaz to mourn the victims of the attack. (Al Jazeera)
Palestine — After the United States cut humanitarian aid to the UN agency, more than 130,000 Palestinian children and refugees went on strike. (Al Jazeera)
Yemen — Since the outbreak of war in Yemen, the country seems to be hanging on its last thread due to continuous human rights abuses, malnutrition, Cholera, food insecurity, and an economic crisis. (Al Jazeera)