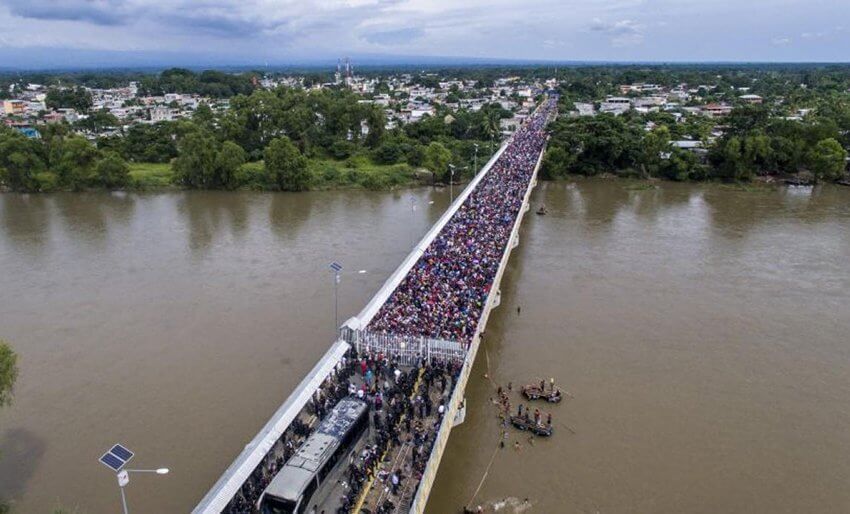 A caravan of migrants at the bridge at the Guatemala border, with hopes of reaching the US. (Mexico News Daily)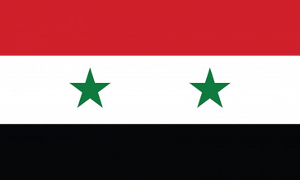 Syria
A mosque being used as a base for Islamic State was targeted and struck this weekend. Behind the strike was the United States-led coalition. In the air strike, 22 jihadists were killed near the Iraqi border, one of the last Islamic State territories. Furthermore, according to The Syrian Observatory for Human Rights, a separate airstrike carried out by the U.S. led coalition on last Thursday and Friday killed 41 people. This includes 10 children who may have been related to Islamic State fighters. On Saturday, Syria's foreign ministry declared that the killings are considered a crime. They claim that the United States was relentless in their actions and has called on the United Nations to punish them.
After being held captive for three years, Japanese journalist Jumpei Yasuda is released. Yasuda was being held hostage by the Nusra Front, an Al-Qaeda affiliated group located in Syria. The Japanese government was notified this past Tuesday about Yasuda's reappearance and had been sent to an immigration facility in Turkey, directly next to the border of Syria.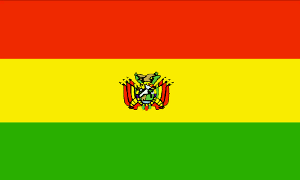 Bolivia
This Sunday, results of the voting intentions for the upcoming 2019 elections came out. In the results, Carlos Mesa headed the MAS by two points. Given, the opposition wishes to band together for the second round of votes in order to unite together against the MAS and claim victory. While news agency pagina siete reported the voting results, officials from the MAS are in disbelief of the outcome.
According to a survey published by pagina siete, 25% of people in Bolivia blame Evo Morales for the failure at the Hague. Further, Víctor Borda, MAS deputy stated that he believed the ruling influenced the mood of people in Bolivia against President Morales. While Morales took most of the blame according to the survey, 17% blamed it on the Bolivian legal team, 3% on Carlos Mesa, 2% on Héctor Arce and 1% on Eduardo Rodríguez Velzté.
On Monday, the president of the Supreme Electoral Tribunal (TSE), Katia Uriona, resigned after being head since 2015. Opposition leaders running for the 2019 elections are afraid that her resignation puts the MAS in control of the TSE. According to a leader from Democratic Unity, Uriona's resignation risks "the full room…left with five members of majority masista." While members of the ruling party, such as David Ramos believe that the members of the TSE will remain impartial.
After Morales' government proposed a "law against lying" the Inter-American Press Association (IAPA) is demanding its withdrawal from implementation. The SIP believes that the law takes away the right for freedom of speech, and is further incompatible with international standards of Human Rights. The Inter-American Commission for Human Rights (CIDH) declares that any form of censorship, direct or indirect, cannot be a law. The IAPA indicates that in this year alone, 30 journalists have been killed within Bolivia. Journalists are not only facing severe censorship but also a violent backlash from the government.
The Plurinational Electoral Body (EPO) officially stated that political parties planning to run in the 2019 elections had until midnight on Wednesday of this week to present their participation. This means that militants of their respected organization must present "militant books" with corresponding legal personality admitting their abilities to run for elections. In total there are nine political parties which obtained legal personality, and twelve others which are still in the process of gaining legality. After midnight, it was calculated that the MAS has the highest number of militants registered with a total of 1,080,000. Meanwhile, the Left Revolutionary Front (FRI) which backs Carlos Mesa had 90,000 registrations.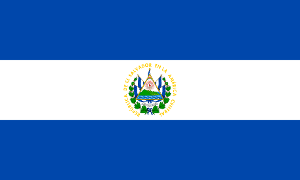 Nicaragua
This week, the director of 100% Noticias received an award called the Freedom of the Press award, presented by the SIP. The director, Miguel Mora, gave a speech stating, "I thank God for granting me the honor of presenting the brave men and women of the independent press of my beloved blue and white homeland." Further, he highlighted the past six months of Nicaragua, calling the situation a "state massacre."
At a meeting in Washington this week, the Organization of American States (OAS) Secretary General, Luis Almagro spoke of the violation of human rights occurring in Nicaragua. He further states that the violations carried out by Ortega's government are "totally incompatible with democracy." Almagro cautioned that if the Nicaraguan Government continues with its repression, the recourse of Article 20 of the Inter-American Democratic Charter will unfold. This article is specific to allowing the general secretary, or any member state to request the assembly of the permanent council to implement "diplomatic efforts" to alter a constitution which affects the democratic order within a country.
This week, the Nicaraguan Center for Human Rights (Cenidh) declared that there are at least 40 political prisoners in need of medical treatment, but are not receiving it. Some prisoners suffer from chronic illness and authorities are refusing to give them medical attention. A representative of political prisoners has urged the judiciary to take prisoners to medical facilities in order to receive treatment, but they have yet to get a response.
A marathon runner by the name of Alex Vanegas continues to be a peaceful activist, protesting against the imprisonment of political activists and standing up against the Sandinista police. Vanegas used to show his support by running through the streets wearing blue and white, but due to a recent violent attack against him by Sandinista authorities, he can only walk. Recently, the marathon runner shared a video explaining what he previously faced as a political prisoner. Vanegas had spent four hours under interrogation and questioning, and further threatening of being jailed if he continues to protest against the government. This is the most recent detainments of four which he has faced.
As of early October, heavy rains have been severely affecting Nicaragua. This week reports estimate 21 deaths due to the rain. Between October 15th-22nd, 17 people died. On Tuesday the government established a "red alert" in a total of 15 regions of Nicaragua. The rest of the 7 departments which make up Nicaragua are in yellow alert, which warns civilians to act in case of a serious disaster.
This week, Donald Trump's secretary advisor, John Bolton is to travel to Moscow to discuss Russia's involvement in Nicaragua. Bolton does not believe that progress between the United States and Russia can continue if Russia works with Nicaragua's regime. Bolton included Nicaragua, Venezuela, and Cuba as three countries which Russia supports, and are antagonists to the United States.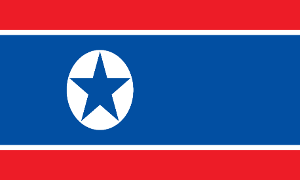 North Korea
The respective governments of North and South Korea have agreed to remove both guns and guard posts from Panmunjom, the only town that exists within the Demilitarized Zone between the North and South – where meetings between the two Koreas are usually held. This zone, governed by the UN, will have firearms and military posts withdrawn from it by October 25th, and the United Nations will help facilitate the process and aid both Northern and Southern troops in these changes.
The DPRK's state media has begun to step up its criticism of US involvement in inter-Korean affairs, particularly criticizing the fact that the United States continues to use economic sanctions against the North Korean government. In addition, the contents of this media make it clear that the DPRK is attempting to project a strong message towards Washington, and may even be threatening to stop some of its progress (such as an end-of-war declaration) if sanctions do not let up.
Despite the trend of warming ties between the DPRK and South Korea, the United Nations independent investigator on North Korean human rights has warned that the human rights situation in the DPRK has not changed at all, claiming that more must be done on the topic of human rights. Although the South Korean foreign minister, Kang Kyung-wha, has stated that now is not the time to raise "these issues," the rapporteur has called such an approach "worrying," especially as there has been no reference to human rights during any of the diplomatic meetings that the North has been involved in thus far.
This week, the FBI claimed that Singaporean man Tan Wee Beng has been laundering money for North Korea through two companies with which he has ties – Wee Tiong (S) Pte Ltd. and WT Marine Pte Ltd. Although the US issued a federal arrest warrant at the end of August, the Department of Justice only issued an arrest warrant this week. Tan, 41, told BBC reporters that he only found out about the claims through the internet, and was reportedly shocked at his alleged involvement.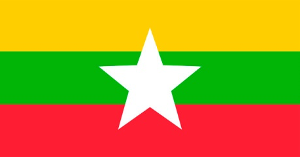 Myanmar
On Tuesday, Australia's government revealed that it would impose sanctions against five Myanmar military officers who have been accused of overseeing widespread violence against Myanmar's Rohingya Muslim population. It is believed that the five who have been targeted by these sanctions, Aung Kyaw Zaw, Maung Maung Soe, Aung Aung, Than Oo, and Khin Maung Soe, are thought to have stepped down from their posts once it was indicated that they played pivotal roles in the mass killings. In addition, Australia has stepped down from its previous role in the training of Myanmar's military, sending a loud and clear message of disapproval of the government's actions.
In recent interviews with CNN reporters, Rohingya refugees within the Rakhine state for internally-displaced people have called their conditions akin to those of an "open-air prison." Many of these people were told that they would be displaced for only a few weeks when violence broke out in 2012, but have been there for upward of six years. There is no opportunity for jobs or homes for these people in camps, and a widespread lack of trust in the government.
According to Marzuki Darusman, the chair of the United Nations fact-finding mission on Myanmar, has released a statement stating that the genocide against the Rohingya is still ongoing. Analysts with Al Jazeera believe that in spite of this conclusion and the current pressure on the UN Security Council to somehow intervene, it is incredibly unlikely that it would make it that far – especially as China and Russia would likely use their veto power to protect Myanmar from any Security Council action. Furthermore, the UN special investigator on human rights in Myanmar has described the situations as an "apartheid situation."
Three journalists arrested for reporting on government corruption have been released on bail this Friday, although the reporters claim that they have done nothing wrong. The maximum sentence for incitement, which is what they have been arrested under, is two years. They are facing charges under the government's colonial-era penal code. The Myanmar Press Council has been pushing for the dismissal of this case and claims that they cannot settle any kind of dispute with negotiations until they will talk to the government.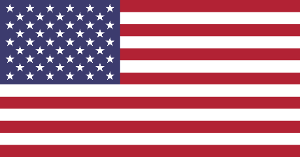 USA
After claiming that Russia has defied the terms of the arms treaty between Russia and the United States, President Trump has withdrawn from the Intermediate-Range Nuclear Forces Treaty. After stating the official plans for withdrawal, Trump declared that "we're not going to let them [Russia] violate a nuclear agreement and go out and do weapons and we're not allowed to."
On Monday, LGBT activists took to the streets in order to defy the recent push to take away rights for transgender people. The Trump Administration is proposing allowing Health and Human Services define gender as biological and an immutable condition determined by genitalia at birth. The new definition could be submitted by the end of the year. Furthermore, it would abolish federal protection and recognition for transgender people.
This week, a series of pipe bombs were sent out through mail to a variety of prominent Democrats, the CNN headquarters, former President Obama and the Clintons. A total of five pipe bombs have been discovered. Officials are unclear as to who has sent them and some reports say that a few of the bombs were hand delivered. None of the packages reached their intended targets, thanks to security forces. The CIA sees this situation as a large threat and is continuing to investigate the matter.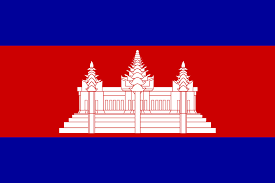 Cambodia
A Cambodian-American political activist formerly jailed in Cambodia from 2015 until this past August has stated that he wishes to continue fighting for democracy and fair elections in Cambodia and may even return to his home country in the future. This man, Meach Sovannara, brought his family to America in 2003 after receiving death threats due to his work as a journalist with Radio Free Asia, where he covered government corruption and rule-of-law violations. Meach was held in the notorious Prey Sar prison, although he claims that he was treated rather well and visited often by members of NGOs, likely due to his American citizenship.
This week marked the anniversary of the Paris Peace Accord, which ended the war between Cambodia and Vietnam 27 years ago and was lauded as a development pushing Cambodia on a course towards democracy. Unfortunately, due to the state of the Cambodian government currently, the anniversary was met with very little celebration and fanfare among the previously involved parties as Cambodia has been suffering from a long democratic backslide over the past few years.
Despite the perceived closeness between Chinese and Cambodian officials, anti-Chinese sentiment has been rising among Cambodian citizens due to the increase of Chinese nationals living and working in Cambodia on Chinese construction projects. Hun Sen claimed that the influx of Chinese nationals was necessary due to the level of work needed by Chinese projects. However, those in affected provinces have claimed that the Chinese nationals living in Cambodia have caused land prices to rise, something that is negatively impacting the livelihoods of locals.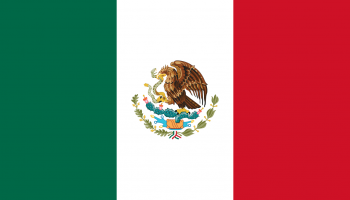 Mexico
Demanding entrance into Mexico, a caravan of nearly 4,000 Central American migrants are camped outside the border between Guatemala and Mexico. The large crowd of people is a mix of men, women, and children. There has been a standoff between Mexican authorities and those trying to cross the border. The caravan eventually plans to cross into the United States. Cries from the migrant crowd said, "we're not criminals, we're international workers!" While metal barriers and police with pepper spray continue to hold off the rush of people crossing the border, some have managed to use rubber rafts or get past police in small, manageable groups in order to continue on their journey north.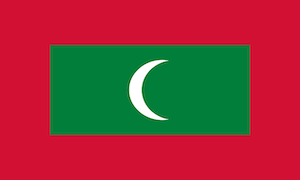 The Maldives
The top court of the Maldives has unanimously rejected outgoing President Abdulla Yameen's bid to annul the results of the presidential election this September, claiming that no claims of fraud were substantiated and that there was "no constitutional basis…to order a new poll." Yameen, who lost the vote by a margin of 16 percent to his opposition, filed a complaint against the results after initially appearing to accept them. Thankfully, it appears Yameen's desperate attempt to cling to power ends here.
The High Court also freed an opposition leader on Monday, setting aside his lower court conviction for bribery – which he conveniently was sentenced to after he joined forces with the opposition. This man, Qasim Ibrahim, is only one of many who have been jailed by Yameen's administration after a series of politically motivated trials, and it is hoped that this will be a sign of good things to come as Mohamed Nasheed prepares to take the presidency this November. After a long hiatus, the Maldivian parliament will reconvene this Sunday to decide the start date of the next presidential term.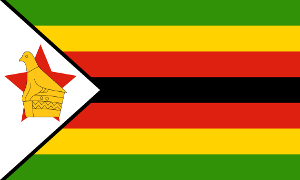 Zimbabwe
The ongoing economic crisis in Zimbabwe has led to what has been described as an "acute shortage" of medical drugs, and an increasing amount of Zimbabweans have turned to the black market in order to fulfill their healthcare needs. For some with chronic medical needs, the prices of necessary drugs soared. Furthermore, the government has neglected to import enough antibiotics in recent months – as, according to the government, these drugs are not a priority. However, this neglects the fact that many Zimbabweans with chronic respiratory illnesses disproportionately rely on cough medicines to control their symptoms – and that many of those affected by conditions that require short-term antibiotics are vulnerable, such as children.
Opposition leader Nelson Chamisa says that in order to resolve the current economic crisis, it is necessary that Zimbabwe create a transitional authority, claiming that his party is "ready to discuss" the issues with current President Emmerson Mnangagwa – though Chamisa stressed that he would still refuse to recognize Mnangagwa's presidency as legitimate.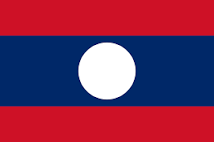 Laos
Repercussions from the collapse of the Xe-Pian Xe-Namnoy saddle dam in Southern Laos this July are still being felt by Lao citizens; many of the other dam projects within the Southeast Asian country have come under scrutiny by both Lao citizens and international actors. Many of these dams – funded and supported by important agents of development such as the World Bank – have displaced a huge number of people and even destroyed livelihoods due to the creation of reservoirs, which has flooded wide swaths of farmland, forests, and otherwise crippling important industries to Lao citizens. The consequences are mainly felt by the masses, as the dams do not generate income for them while forcing them to uproot and destroying their industries. The affected civilians are also the most disadvantaged due to the repressive nature of the Lao government and little infrastructure for civil society that would allow them to advocate against these large construction projects. A panel of water experts that met this week claimed that specifically the World Bank's promotion of these dams – referred to as a "hydro-power myth" by some – has been a massive failure in terms of obtaining sustainability.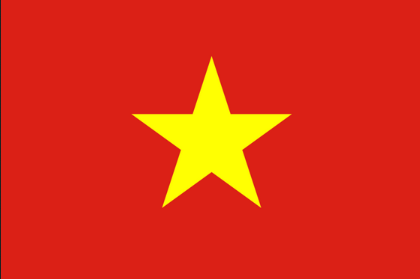 Vietnam
This Tuesday, Communist Party General Secretary Nguyen Phu Trong was confirmed as Vietnam's new President, giving him unparalleled control and solidifying him as a strongman despite the original structure of the Vietnamese government having been meant to diffuse power among four distinct individuals. Trong is known for his close ties with Chinese leaders, as well as his large anti-corruption campaigns – although it is thought that he has little actual governing experience. It is thought that his double role as president and party head will allow him to take an unprecedented amount of power, especially when it comes to trade and foreign relations with an eye towards China and the United States.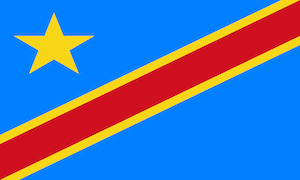 The Democratic Republic of the Congo
The harassment and arresting of journalists continue to be an issue in the DRC with the most recent abduction of five journalists. After publishing articles about "misappropriation of rations" for the police in AfricaNews, Octave Mukendi, Bruce Landu, Roddy Bosakwa, Dan Luyila, and Laurent Omba were taken. Reporters Without Borders, a media watchdog, called for the release of the five journalists. Reportedly, they were soon released after 12 hours.
In the midst of the most recent Ebola outbreak, Congolese rebels have kidnapped 12 children and killed 15 civilians. The attack appeared to be in the epicenter of the Ebola outbreak, making it extremely difficult for aid workers to continue with their job in stopping the spread of the disease.
Over the weekend, reports came out about eleven political prisoners who were released. The prisoners backed opposition presidential candidate Jean-Marie Michel Mokoko during elections, two years ago. According to local civil rights groups, dozens of political prisoners have been jailed. While advocacy groups for human rights continue to defend political prisoners, the current president of the Congo, Denis Sassou Nguesso faces criticism and pressure to improve human rights within the DRC.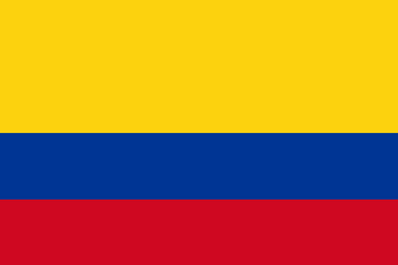 Colombia
Up until 2016, most landmines and explosives were placed throughout Colombia by ELN and FARC groups. After the peace treaty was signed between the Colombian Government and FARC, Colombian authorities and international organizations have been working together in order to remove them. Although, Red Cross reports that this year, 106 people, mostly civilians have fallen victim to landmines. There is a target to rid the country of the explosives by 2021, but some regions are still plagued. The 106 people affected by the devices is a large spike in comparison to last years, 56 victims.
On Monday, Pope Francis and President Duque met to discuss the issues facing Colombia today. While Duque did not speak much about the conversation between the two, the Vatican stated that the Pope underlined the importance of collaboration and dialogue between the church and the state. Further, the Pope gave input in the peace process between the government and FARC, given Pope Francis is a large supporter of proceeding with peaceful means.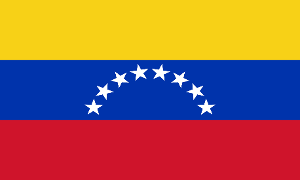 Venezuela
Amidst Venezuela's plunging economy, Coca-Cola Femsa is getting ready to lay off about 2,000 employees. There are a total of 4,800 current employees at the site in Venezuela. Given the country's recession since 2015, consumer demands have increasingly gone down. Furthermore, because Venezuela is inconsistent with meeting demands of import basic goods such as sugar, large plants like Coca-Cola have needed to halt production.
President Maduro has been "looting" Venezuela of its gold, according to the U.S. Treasury's assistant secretary for terrorist financing. Reports came out this week that Maduro is illegally exporting Venezuelan gold to Turkey in the attempt to save his country amidst its economic collapse. In recent months, the Venezuelan government has shipped more than 21 metric tons of gold without legal approval. This comes after the United States sanctioning on gold exports.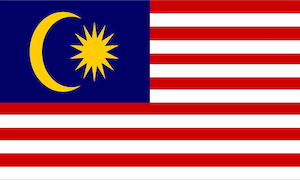 Malaysia
According to Malaysia's opposition leader, Ahmad Zahid Hamidi, the recent earthquake and subsequent tsunami that struck neighboring state Indonesia was "punishment from Allah" for the activities of LGBT people. Ahmad Zahid is only the latest in a series of Malaysian politicians making increasingly homophobic statements, including the current Prime Minister Mahathir Mohamad. Currently, Ahmad Zahid has been arrested for corruption and is facing jail time. On Friday, Malaysia's Prime Minister rejected the very concept of LGBT marriage during a state visit to Thailand on Thursday, claiming that the "institution of the family has…been disregarded in the West."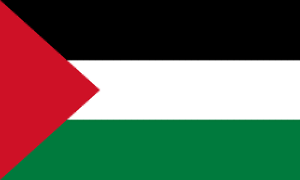 Palestine
In a statement on Wednesday, China's commerce ministry confirmed the signing of a free trade agreement with Palestine. The memorandum of understanding (MOU) is an agreement between Palestine and China stating that both sides will "step up" negotiations.
This week, Human Rights Watch (HRW) condemned the government of Palestine for carrying out human rights abuses. HRW reports that Palestinian authorities in the West Bank and Hamas in Gaza have systematically tortured and imprisoned people. In response to these accusations, Palestinian Authorities said: "The state of Palestine has signed all international laws and conventions that ban human rights abuses and torture and is committed to enforc[ing] them." They further claim that Human Rights Watch is biased.
Other News
Russia — After Trump announced his decision to pull out of the 1987 Intermediate-Range Nuclear Forces Treaty, Russian President Putin warned that this action could lead to a new "arms race" between the two countries. (Radio Free Europe)
Hungary — A planned Holocaust museum set to open in Budapest has continued to come under fire for erasing the role of Hungarian perpetrators in violence against Hungarian Jews, portraying Hungarians only as "rescuers" in what scholars from the World Holocaust Remembrance Center call a "grave falsification of history." (Channel News Asia)
Poland— On Thursday, the outcome of last weekend's local elections came out. Accordingly, Poland's ruling Law and Justice party (PiS) has taken the lead within regional parliament but did not win mayoral contests in Poland's largest cities. (Politico)
The Philippines — Despite widespread international criticism, Philippine President Rodrigo Duterte has finally faced his first serious drop in popularity ratings as a result of the worsening Philippine economy. (The Guardian)
Pakistan — For the first time in history, Pakistan plans to send their first human into space. This will take place in 2022 with the help of China. (Times of India)
China — China has claimed that it will defend its 'territory' in the South China Sea and Taiwan 'at any price' – despite Taiwan's self-governance and the territories in the South China Sea being widely disputed. (Al Jazeera)
Iran — Iran has been called on by Human Rights Watch to immediately discharge eight environmental activists. Accordingly, the activists have been detained since January. Reports say that at least four of them could face the death penalty. (Radio Free Europe)
Yemen — After a Saudi-led attack on Yemen at a vegetable market, 21 people have been confirmed dead. (Al Jazeera)