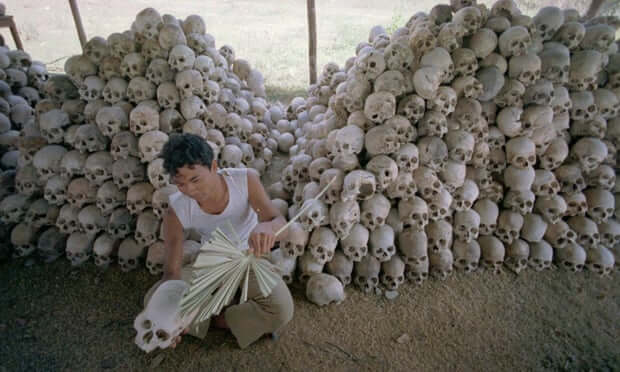 An estimated 1.7 million people died during the Khmer Rouge Regime in Cambodia. This week, deputy PM announced there will be no more persecutions. (The Guardian)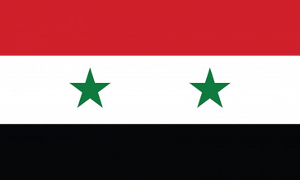 Syria
On Saturday, at least 40 people were killed in a US-led airstrike in an area along the border of Iraq. While the strike was against the Islamic State, civilians were killed by the coalition. The coalition spokesperson denied allegations of civilian killing, although Syrian medics and media outlets have said otherwise.
Between November 28-29th, Russia, Turkey, and Iran are going to hold a meeting to discuss talks about Syria. The meeting will take place in Kazakhstan and members from the Syrian government along with delegates from the Syrian rebels are supposed to attend.
On Tuesday, the Trump administration developed new sanctions which will harm both Syria and Iran. The Trump administration is under the impression that an Iranian company posing as a pharmaceutical and medical business is having money funneled out of Iran's central bank, and into a state-owned Russian bank account. Furthermore, it is believed that the money is being used to aid Syria in paying for Russian oil. Another accusation is that President Assad facilitated "hundreds of millions of U.S. dollars" towards Hezbollah and Hamas. Now, new sanctions will be imposed on both Syria and Iran due to Iran's continuous support of the Assad regime and funding towards "terrorist organizations."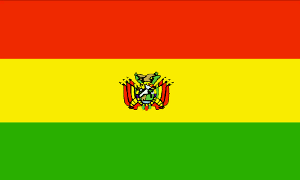 Bolivia
As stated in the memorandum of understanding between Bolivia and Paraguay, Bolivia is working on creating a technical team to form the gas pipeline project. The Bolivian proposal will be presented before the established 90-day deadline. Bolivian natural gas is accordingly the most competitive in the region, given imports from other countries is far more expensive.
Throughout the government of Carlos Mesa, Eduardo Rodríguez Veltzé, and Evo Morales, many laws and decrees were issued in financing and constructing the two highways which are under investigation in the Lava Jato case. While many of the laws were established prior to Morales' presidency, all of the construction and payments were made during his time in office. Although, the most recent report to investigate several officials is claimed to be biased. There are four individuals on the list of people who participated in the construction of the highways, who are not being investigated.
It has been reported that in the past six months alone, $1,500 million worth of products illegally entered into the Bolivian border from Peru and Chile. The government of Bolivia declared that they plan to build 25 new border posts until 2019. Since November 15th, the government has sent 8,000 militants to the border and so far have destroyed 12 smuggling routes. In October of this year, 118 illegal routes were discovered and had previously been used to smuggle contraband across the border. The first installation of a border post will be on the 28th of November along the border of Chile.
This week, a scandal broke out about people being registered as militants for specific political organizations when they never registered at all. This is believed to be at the hands of the TSE, who are now being accused of electoral crimes of falsified document use, computer manipulation, and alteration of the Electoral Roll. The TSE is in charge of keeping data about citizens accurate, and by having individuals falsely registered, they are breaking the penal code in Articles 198, 199, and 203.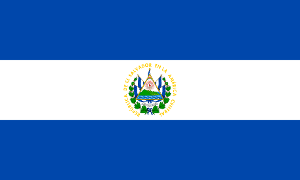 Nicaragua
In a statement on Friday, the president of the Inter-American Commission of Human Rights (IACHR) expressed great concern about human rights abuses of political prisoners in Nicaragua. Margarette May Macaulay, the president, refers to the unsanitary conditions of the prisons, along with the negligent medical care. Further, Macaulay believes that prison officers are imposing "maximum security regimes without objective criteria."
In an effort to protest against the government of Nicaragua, Nicaraguan diaspora who are in the United States is calling for a strike between December 1st-15th. The rules of the strike are to avoid sending money to Nicaragua between those days. The diaspora is doing this through peaceful means of resistance.
At the Ibero-American summit which took place last Friday, the crisis occurring in Nicaragua failed to make it to the table for discussions. Only the president of Costa Rica, Carlos Alvarado made an explicit report about it. Ortega was originally supposed to attend the summit held in Guatemala but decided to cancel last minute.
The ex-political secretary of the FSLN at the Central Bank, Ligia Gómez, confessed about the realities of working for the government. Gómez testified that the government of Daniel Ortega had planned out the repressions of civic protesters since April 18th. While the past seven months of repression and human rights violations are incredibly evident, the confirmation through confessions from an ex-official is incredibly validating for the public. This recent admittance was seen as "tremendous," according to the legal advisor from the Nicaraguan Center for Human Rights (Cenidh).
Since November 2nd, the political symbol Alex Vanegas has been locked up in jail. According to 100 Noticias, he is being illegally detained and psychologically tortured by the Sandinista police. Accordingly, today an appeal was made to release him. Although, this is Alex's 6th time being illegally detained.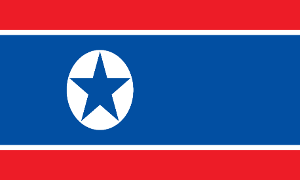 North Korea
Although there are talks on the way for North Korea to end its nuclear program, the newly tested "ultramodern tactical weapon" which is unidentified, shows a desire to both upgrade weapons and reassure its military. The observation of the weapon last week is further complicating the already stalled talks with the United States concerning nuclear weapons. Officials believe that the new, unidentified "steel wall" of a weapon is Kim's idea of transitioning from the traditional military; nearly 1.3 million people strong, to high-tech weapons.
A report came out this week that in early November, a retired North Korean Official was arrested for speaking out against Kim Jong Un. The arrest took place once the official was made aware that he was under investigation, and attempted to flee the country. The official had accordingly disapproved of a new construction plan and felt that Kim did not care about "the lives of the people." He spoke of this to a close friend, who then reported it to authorities.
On Tuesday, North Korea blew up ten DMZ guard posts at its southern border. Officials believe that North Korea did this to meet their November 30th deadline. Meanwhile, South Korea is also in the process of taking down ten of its own concrete guard posts. After meeting in September, the leaders of both nations agreed upon demilitarizing their joint security area.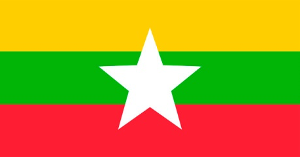 Myanmar
On Sunday, four people were injured in a Rohingya Camp after a police raid and shooting. This came after the Myanmar police were informed of two men in the camp attempting to smuggle individuals out by boat just a few days prior. Nearly 20 officers entered the camp and detained the two men. According to Reuters, some civilians began to throw rocks and get violent with the police, and the officers began shooting at civilians in return. While nobody was killed, two people are in critical conditions.
In September, two Reuters reporters in Myanmar were found guilty of breaking the country's "Official Secrets Act." Their arrest and charge for being jailed for seven years have raised questions about Myanmar's ability progress towards democracy. While Myanmar leader Aung San Suu Kyi stated that their jailing had nothing to do with being reporters, but rather for their lack of ability to handle "official secrets," there is evidence of this case being a police set up and further lacks proof of the crime. Given the lack of evidence of their crime, Myanmar's court has now allowed an appeal to proceed.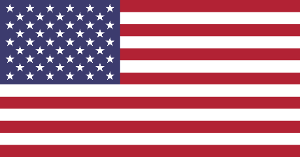 USA
While President Trump is attempting to restrict asylum seekers from crossing into the United States along the Southern Border, there are two legal challenges. It is believed that the Trump administration's proclamation is violating federal law because it bypasses the law which states that it is necessary to have at least 30 days notice of a change in government regulation. Furthermore, the language limits asylum seekers to official ports of entry. Under the current law, asylum seekers may already be in the United States if they wish to apply for Asylum, even if they entered the country illegally. Further, as of Monday, a federal judge blocked Trump's asylum ban temporarily.
The Environmental Protection Agency (EPA) is aiming to reset its decade-old proposal on biofuel by November of 2019. The reset in policy is likely to cause friction between two large industries in the United States: corn growing and oil companies. While corn growers want the highest possible targets in order to activate investment, oil companies want the opposite because of high costs. Current policy requires refineries to blend in increasing amounts of corn-based biofuels into U.S. gasoline, which costs oil companies "a fortune." Further, partly due to high costs, production has fallen. Given slow production, the new policies will aim to create goals which are more realistic and manageable.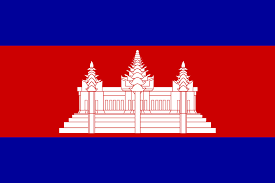 Cambodia
Last week, the UN tribunal convicted the last two living leaders of the Khmer Rouge genocide for crimes against humanity and war crimes. Although, Cambodia continues to reiterate its end to continuing the tribunal. The 1970s genocide killed nearly 1.7 million people. While two leading men were convicted, there are still four other people who are being prosecuted. Their prosecutions have continued to be stalled. The tribunal is a mix of Cambodian officials, and international prosecutors and judges. Without the aid of the Cambodian members of the tribunal, the convictions cannot take place.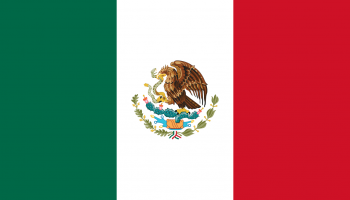 Mexico
On Sunday, civilians in the Tijuana district of Mexico began to protest against the thousands of Central American migrants who appear to be lingering around their border city. The group of protesters began to chant the Mexican national anthem and waved flags, urging the Central American migrants to go back home. The migrants may have to stay in the Tijuana area for months as they wait to claim asylum into the United States. The Tijuana mayor labeled the mass amount of people an "avalanche" which could end up staying for at least six months.
The incoming president, Andrés Manuel López Obrador, who will officially take office on December 1st of this year, has come up with a new plan to eradicate the increasing crime rate in Mexico. This week, lawmakers from Obrador's party proposed a new bill which would combine forces of both civilian and military police to create a national guard, under one military command in order to prevent crime within Mexico. The incoming president faces criticism of his plan, given he is coming into office as the murder rate in Mexico is at an all-time high, and as the police forces continue to be plagued with corruption. Critics are afraid that Obrador will have similar short-term thinking to his predecessors.
The Maldives
On Saturday, Ibrahim Mohamed Solih was sworn in and officially declared as the seventh president of the Maldives. In his inaugural speech, Solih reiterated that he intends to bring peace again to the country by implementing judicial reform, seeking the truth behind unsolved murder cases, and rehabilitating fundamental rights and freedoms. Furthermore, Solih seeks to maintain good relations with international actors, specifically India, and reshape foreign policy to focus more on human right, climate change, and democracy. Thousands of civilians attended his ceremony at the national stadium in Malé.
While Solih generally maintains support in the public spotlight, there are a few criticisms of his newly appointed coalition cabinet. Among the new cabinet are a variety of members from the four coalitions. On social media, some disapproved out of fear of under qualifications, allegations of corruption, and potential conflicts of interest. The administration is also the largest seen in Maldivian history.
Just days after Solih became president, there are plans for the Maldives to pull out of the Maldives-China free trade agreement. In a commentary, ex-president  Mohamed Nasheed believes that the pact is incredibly one-sided and that the Maldivian parliament will not approve the necessary law for the trade deal to come into action. China has yet to respond to this commentary.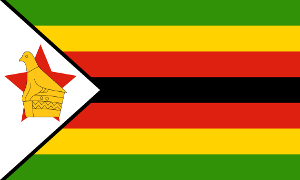 Zimbabwe
Reported by the Zimbabwe Association of Doctors for Human Rights (ZADHR), doctors in Zimbabwe allegedly were forced to describe bullet wounds as stab wounds. Doctors say that state agents forced them to false diagnose in order to cover up the violence carried out by authorities and security services during the violence which took place after elections this year. There were several cases of injuries and death due to gunshot wounds but went reported as stabbings. Military personnel has denied allegations of killings on August 1st after the elections.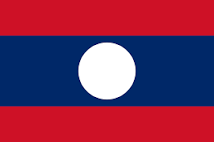 Laos
This week marks the 50 year anniversary of the United States dropping its biggest bombing campaign on Laos in history. 50 years ago, more than 20 million tonnes of bombs were dropped on the small country. To this day, citizens in the country are still facing struggles given the leftover explosives that have not been deactivated yet. Nearly 80 million unexploded bombs are still hurting and killing innocent men, women, and children. Now, Laos is hoping for as many resources necessary to deactivate the remaining explosives.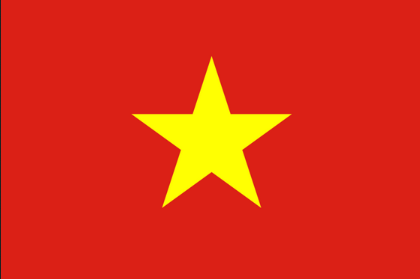 Vietnam
This week, Vietnam and India have agreed to increase trade and relations between the two countries. In a press conference, expansions in trade, defense, and security are among the areas which India and Vietnam discussed further cooperation. The plan is to reach $15 billion by the end of 2020 in their bilateral trade volume; surpassing their $12.8 billion from last year.
Furthermore, Russia and Vietnam also plan to step up bilateral trade ties by 2020. By 2020, they wish to triple trade from their previous $3.55 billion to $10 billion. Mainly, cooperation will be emphasized on the oil and gas industries. Effect trade is made possible since the 2016 singing of the Eurasian Economic Union trade deal.
On Thursday, Vietnamese officials began to protest a move of China to build a new platform, likely to be used for military purposes, in the South China Sea. Accordingly, the new platform is in violation of Vietnam's sovereignty. This is just the most recent of numerous actions taken by China regarding the South China Sea to infringe on national sovereignty. In a meeting, China's foreign ministry spokesperson denied the building of the infrastructure is a violation of International law or Vietnam's sovereignty.
The Democratic Republic of the Congo
Over the weekend, there was a deadly attack in Beni, the epicenter of the Ebola outbreak. Clashes broke out just meters away from the local emergency center. In total, seven Malawian and one Tanzanian peacekeeper were killed. Both the United Nations and the World Health Organization resumed work. Further, in the latest Ebola report, there are 166 confirmed deaths, and 47 probably deaths due to the disease.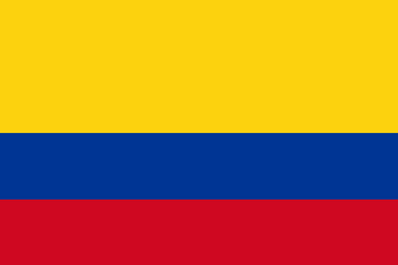 Colombia
President Duque claims that the top ELN leader, Gabino, is in Cuba. Duque believes that the supreme leader traveled from Venezuela to Cuba, even though he has an international arrest warrant, issued by Interpol. Accordingly, many ELN members are in Cuba with permission from the government in order to negotiate peace talks with Duque, although the president continues to fail in negotiating with the group. Anonymous sources stated that Gabino traveled to Cuba for medical treatment, but this is neither confirmed or denied. Duque is certain that Gabino is on the island, and wants to know why.
On Monday, violence unfolded in the Bogota refugee camp, home to Venezuelans. The tent camp, El Camino, set up directly for Venezuelan refugees who have fled their home country due to the economic and political crisis, is facing food shortages. Because of the lack of food, people in the camp began to violently react and riot against one another. Authorities in the camp denied the accusations of inhuman conditions and humanitarian shortfalls and insisted that the city of Bogota maintains open doors for those affected by Venezuela's crisis.
A new decree to stop the number of assassinations of political leaders in Colombia has been put in place by president Duque. Since the president took office, killings of social leaders have increased severely. Since the peace signing with FARC, 416 leaders have been assassinated. The imposed decree states that the government will provide protection for all human rights defenders with a Plan of Timely Action (PTA) designed to find warning signs before a killing. The specific groups who are being targeted include anti-corruption campaigners, representatives of coca-growing communities, rights defenders, among others.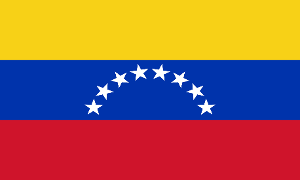 Venezuela
In a surprising move, the Trump administration is considering pushing Venezuela on their list of state sponsors of terrorism. This list is intended for governments who repeatedly are questioned on their provision for supporting acts of international terrorism. The U.S. list so far only includes Iran, North Korea, Sudan, and Syria. Lawmaker Marco Rubio has specifically pushed for this action, citing Venezuela's ties with Hezbollah in Lebanon and FARC in Colombia. Venezuela has long been accused of state-sponsored terrorism, but the threats have been downplayed because there is a lack of concrete evidence. While this action is up in the air, the United States has yet to make a final decision on the matter.
Malaysia
Investigations recently opened up about a submarine deal which took place 16 years, when the former prime minister, Najib Razak was in a position of power. Since losing elections in May of this year, Najib has continued to face many allegations of corruption. While he pleads not guilty to all of them, investigators with the Malaysian Anti-Corruption Commission (MACC) are currently inspecting the possibilities of scandal during a 2002 sale of Scorpene-class submarines by a company based in France. While there is not enough evidence at this point in the investigation to convict Najib of any crimes, it is certainly on the radar of MACC.
In its newest attempt to get to the bottom of degree fraud, Malaysia has developed a blockchain certificate verification system. Fake degrees have become an ever-present dilemma facing Malaysia, for obtaining a false degree not only damaged the reputation of Malaysian universities but also poses a threat to students who rightfully obtained a university degree. The NEM blockchain possesses unique qualities regarding the ability to accurately trace falsehoods.
Other News
The Philippines — As the government continues to tighten their grip on media freedoms, artists are fighting back through their work. (Al Jazeera)
Saudi Arabia — After their neighboring country, Germany decided to halt arms sales to Saudi, Finland, and Denmark decided to do the same. (Washington Post)
Palestine — Martin Griffiths, the UN special envoy for Yemen, is expected to arrive in the country in order to push towards peace between the Houthis and the Yemeni government. (Al Jazeera)
China —Civil rights activist, Huang Wenxun, has been re-detained after being released from a three-year prison sentence. Accordingly, he was arrested for celebrating the October 10th, the founding of the 1911 Republic of China. (RFA)
Yemen — Due to international requests for a ceasefire between the Saudi-UAE alliance and the Houthis in Hodeidah, the coalition is finally coming to a halt. This is after weeks of fighting between the two groups. (Al Jazeera)