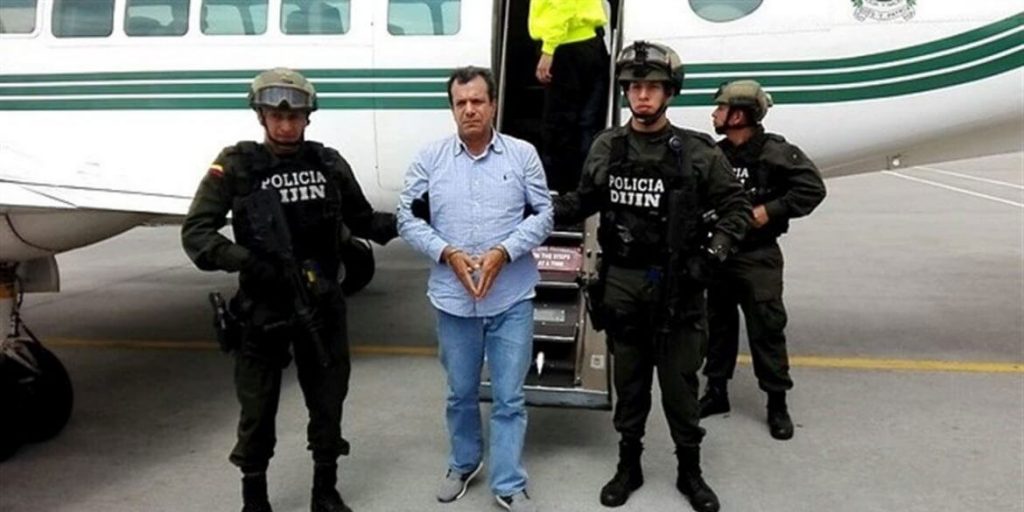 One of Colombia's top wanted drug lords, named "Puntilla" was killed by authorities this week. (Colombia Reports)

Syria
According to a human rights group, a U.S. citizen who was held captive by Assad's government for three years was killed. Layla Shwekani was born in Damascus and spent her childhood there, but then moved to the United States. Layla was known as a humanitarian activist. She returned to Syria in 2015, and then was detained in 2016. Soon after, she was reported dead.

Nicaragua
This week, several civil society organizations will stand before the Inter-American Commission on Human Rights (CIDH) and speak of the repressions which continue to unfold through Nicaragua due to the actions of Daniel Ortega's regime. The objective of the hearing was to update information on the human rights crisis. Civil society groups made a strong demand that the IACHR halt all repressions, and document the crisis through on-site visits. In all, they hope to continue support from IACHR.
North Korea
Although talks between the United States and North Korea have confirmed a disarmament of nuclear weapons within North Korea, new satellite images deem these talks false. New images of an expanding missile base, capable of deploying weapons able to reach the United States have come into a new light. The base is located next to the border of China, and the location leads experts to believe that it is in this specific place because it would reduce the likelihood of a preemptive strike from the United States.
Myanmar
While the United States has continued to label the mass killing of the Rohingya people in Myanmar an "ethnic cleansing" rather than a "genocide," this week a US-Hired Law Firm inched its way into labeling the horrific events as a Genocide. Thus far, the American government has been criticized for their lack of recognition towards the atrocities of the Rohingya people. In September, a 20-page report based on this law firms investigation found that "recent violence in northern Rakhine State was extreme, large-scale, widespread, and seemingly geared toward both terrorizing the population and driving out the Rohingya residents." After the report, more pressure was put on the Trump Administration to label the massacre as a Genocide, rather than ethnic cleansing.
USA
After former U.S. Ambassador of the UN, Nikki Haley resigned just months ago, president Trump has nominated a new candidate named Heather Nauert. Nauert is the State Department spokesperson and previously worked as an anchor for Fox News. Among many of her roles as an ambassador, she will be responsible for maintaining international support for economic sanctions against North Korea and continue Trump's support for Israel.  
This week, President Trump has threatened a partial shut-down of the government if Congress does not give him money to build a wall between the US-Mexico border. Although, as of Thursday, US Congress approved a 2-week stopgap spending bill to avert a government shut down. Before the bill expires, Congress is expected to consider a $450 billion bill to fund several agencies including the Department of Agriculture, State Department, and the Department of Homeland Security. Trump has also demanded $5 million for his plan to build the wall.
Cambodia
Cambodia's supreme court began to hear an appeal against the conviction made in 2017 about a defamation case involving CNRP leader Sam Rainsy. Rainsy is now living in exile outside of Cambodia. Although, some are calling this a move to divide the opposition. Accordingly, ruling-party lawsuits against CNPR have blocked the development of democracy within Cambodia. It all causes great concern for civil society groups, citizens, and human rights groups.
Mexico
There are indications this week that Mexico will push for tariffs on steel and aluminum against the United States. The foreign affairs undersecretary for North America believes that the tariffs imposed by Mexico on June 1st were not strong enough, and further regrets the decision to sign the new North American free trade pact, now known as the United States-Mexico-Canada Agreement. He believes that tariffs should be "like-for-like," in other words, something symmetrical.
Zimbabwe
According to the Zimbabwe Energy Regulatory Authority, the country is "running out of fuel." Apparently, Zimbabwe has exhausted a $60 million worth of fuel which was only imported last week. This is equivalent to about 100 million liters of fuel, which is suspected to be gone within 2.5 weeks time.
Laos
In a meeting held in Vientiane this week, the governments of Laos and Cambodia discussed further efforts to de-escalate tensions in a disputed border area. During the meeting, the two agreed on prohibitions on a variety of activities in the area, but have a view of a future resolution. The two countries continue to maintain bilateral talks and cooperation.
Vietnam
The state media in Vietnam announced a new way to crack down on corruption. There is now a telephone hotline number where people can report accusations of police corruption. In order for reports to be deemed liable, callers must declare their full name, telephone number, and substantiated information. The hotline had previously been used to report traffic police only, but it is now used for any type of police corruption.
The Democratic Republic of the Congo
Amid clashes between The Democratic Republic of Congo's army and rebels, 18 people were killed. This recent violent outbreak is only 3 weeks before elections, which will replace president Joseph Kabila. The clash took place in South Kivu, an area known for ethnic tensions. The rebels are loyal to a former general named Yakutumba, which is an armed group in the region against Kabila and an ally of the National Liberation Front.
Malaysia
December 10th marks the International Human Rights Day. Although Malaysia intends to hold a rally, there are reports of a security threat for the event this year. Without giving too much detail, the Royal Malaysia Police informed the prime minister's office that the threat could even border on national security. The rally has been postponed, although some parties are continuing to follow through with their plan and intend to do so peacefully.
Other News
Palestine — After going on a hunger strike, a Palestinian social justice activist was tortured and punished. (Amnesty International)
China —China and North Korea held talks on Friday after a lack of progress from the international community to halt North Korea's nuclear weapons program. (Fox News)
Yemen — After two years, the Houthi's and the Yemeni government are holding peace talks in Sweden. (NPR)