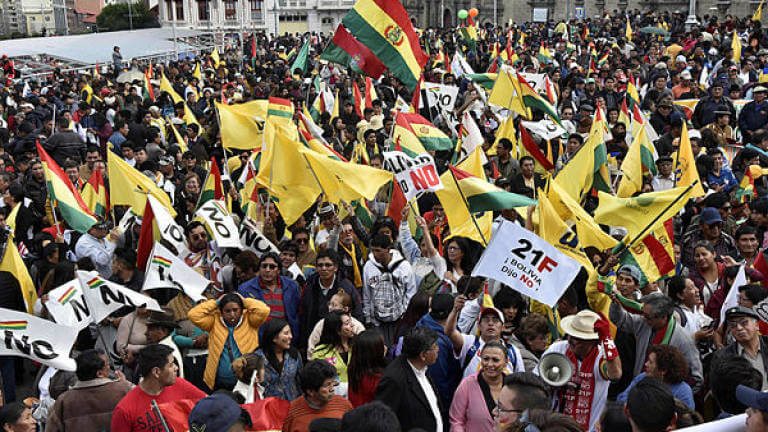 Opposition parties and civil society organizations hold a demonstration in San Francisco square to protest the candidacy of President Evo Morales in the October elections — AFP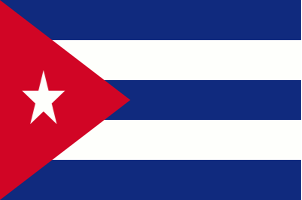 Cuba
Cuba has denied recent allegations suggesting that they have military forces present in Venezuela after accusations from US President Trump and his administration. Cuban Foreign Minister Bruno Rodriguez demanded the United States provide proof, while calling the political situation in Venezuela "a failed imperialist coup…fabricated in Washington". While the United States has been clear with its support of Guaido, Cuba is a supporter of Maduro.
Gabon
Gabon's president Ali Bongo is expected to have a 6 month recovery period after suffering from a stroke last fall. President Bongo has been spending his recovery period in Morocco, though he did briefly return to Gabon for a swearing-in ceremony in January. He is expected to return again next week for a few days to oversee a cabinet meeting, but the date of his permanent return is still unknown.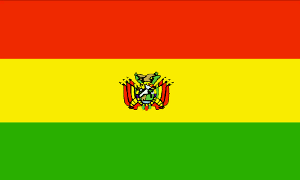 Bolivia
There have been nationwide protests in response to current President Evo Morales running for a fourth term in office. Demonstrators took to the streets on Thursday, a day marking the third anniversary of Morales' defeat in a bid that would secure public support to remove term limits. Several of Bolivia's major cities were hosts to the protests, including La Paz, Sucre, Santa Crus, and Potosi. Elections in Bolivia will be held in October of 2019.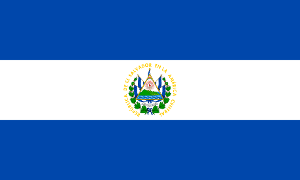 Nicaragua
A Nicaraguan farmer has been sentenced to 216 years in prison after leading protests last year against President Daniel Ortega. This sentencing goes directly against the country's constitution which states that "no Nicaraguan can spend more than 30 years in prison". Medardo Mairena was convicted in December on charges of terrorism, organized crime, and murder, which he denied. His sentencing comes just days after business leaders met with Ortega's regime to demand the release of more than 600 political prisoners in the country.
President Daniel Ortega announced on Thursday that he will resume a dialogue next week with opposition leaders. Angel Rocha, who will be representing university students in the dialogue, says their principle goal is to demand Ortega release the people considered political prisoners. Other goals of the dialogue include pushing for more transparent elections and electoral reforms, as well as finding justice for those who lost their lives in government protests over the last year.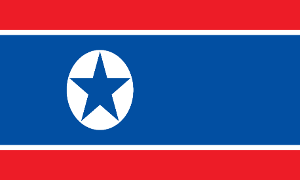 North Korea
With the denuclearization summit quickly approaching, North Korea's Chief of Staff, Kim Chang-son was seen in Vietnam a week before the meeting. US President Donald Trump has been advised to significantly lower his expectations going into the summit, especially following a UN report that North Korea is hiding and selling nuclear weapons.
The UN is attempting to improve civil aviation in North Korea, specifically focusing on Pyongyang opening airspace to accommodate foreign flights. The United States has repeatedly blocked this effort due to their desire to "pool all the leverages and incentives" for the denuclearization summit. Washington has stated they want concrete commitments from North Korea during their discussions, and maintaining pressure on the country is the key to achieving this.
Ahead of the denuclearization summit, a memo by Pyongyang's mission to the world body stated the country's concern that they are facing a national food shortage. The memo blames the significant shortages on high temperatures, drought, floods, and sanctions enacted by the United Nations. Within the memo, the government asks for the aid of international organizations, although the World Food Programme (WPF) has yet to respond to the memo. While they are currently in the process of gathering information on food security in the country, United Nations spokesman Stephane Durjarric stated that the UN estimates that almost half of the population of North Korea is in need of food and around 41% are undernourished.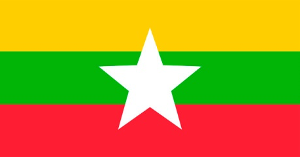 Myanmar
Myanmar picked a panel this week to discuss and potentially make reforms to the country's constitution. The current constitution was scripted by the military in 2008 and gives themselves control of all security ministries and also automatically gives them a quarter of all parliamentary seats. Ultimately, these clauses give the military veto power over any constitutional changes. The National League for Democracy Party is hoping to change that and redistribute the power.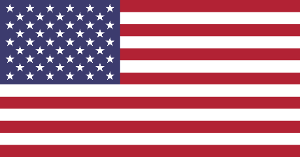 United States
This week President Trump declared a national emergency to fund the infamous wall along the border with Mexico. A coalition of sixteen US states responded and are suing Trump over the emergency declaration, initially filed in California. Protests erupted in other parts of the country following the announcement, including Washington DC where protesters shouted, "Trump is the national emergency!". Following Colorado's announcement that they would join the lawsuit, a crowd of over 100 gathered at the state capitol in Denver and cheered with approval. The ACLU has announced that they too intend to sue Trump over the issue.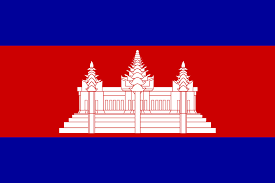 Cambodia
The Financial Action Task Force has announced that they will place Cambodia on a watchlist because of the high possibility of money laundering taking place. The report also points out the high levels of corruption in the justice system and that no money-laundering case has ever been prosecuted in Cambodia. This announcement could potentially affect the amount of trade flows and investments coming in and out of the country. The report also comes at an inopportune time for the country, as the EU is about to take away preferential trade treatment because of human rights abuses.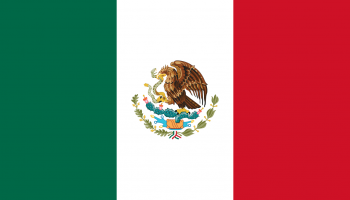 Mexico
Samir Flores Soberanes, and environmental and human rights activist in Mexico was killed this week ahead of a referendum on a controversial thermal-electric plant and pipeline that he had proposed. His violent and sudden death marks another murder as the string of killed activists and journalists continues to grow. Mexican President Lopez Obrador had previously promised to address the issue, but significant changes have yet to be made.
Mexico has closed a temporary migrant shelter near the United States, which held around 1,600 Central Americans that have been restricted in the shelter for two weeks.
A Federal Prison on the Islas Marias is closing down to become a cultural center. Mexican President Lopez Obrador has stated that he wished to promote "more schools and fewer prisons". There are currently 600 prisoners, 200 of which will be released come the closing of the prison, and the rest are set to be transferred to other prisons on the Mexican mainland.
Maldives
Maldives ex-president Abdulla Yameen has been arrested for his charges of money laundering. A state lawyer said that Yameen had tried to influence and bribe witnesses prior to going on trial. The court then ruled that Yameen be taken into custody and detained for the rest of his trial. Preliminary hearings for his case will begin this week.
The Maldives Anti-Corruption Commission has also suspended two government ministers over their transactions with a company involved in a $90 million corruption scandal. This is the same probe that accused former president Yameen of his corruption charges.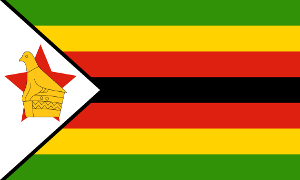 Zimbabwe
Bakers in Zimbabwe received news on Wednesday that the country could run out of bread within 8 days unless they are able to import more wheat. Flour stocks in the country have dwindled after the government failed to pay for imported wheat. The dwindling flour stocks comes as a result of the country's severe shortage of US dollars, and the resulting $80 million in debt for past
wheat imports.
EU foreign ministers decided against imposing sanctions on Zimbabwe this week as a statement to Zimbabwean President Emmerson Mnangagwa. The EU council imposed sanctions 19 years ago against Robert Mugabe, and they stated that they will continue to uphold these sanctions.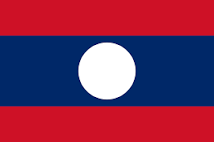 Laos
This week many of the people whose homes were affected by July's dam collapse will return to their newly-repaired homes. These are some of the first people to return to their homes after over 6 months. For those whose homes were completely destroyed, a solution has yet to come, as the government still hasn't finished building permanent housing solutions. Until the new housing is built, thousands of families will continue to live in shelters.
Democratic Republic of the Congo
Police in the DRC have been accused of extrajudicial killings by Human Rights Watch. The report released this week claims that the Congolese police killed at least 27 people in a crackdown on gangs that took place last year. In order to compile the report nearly 80 people were interviewed, including witnesses, security officials, and victims' family members. Police in the country have denied the allegations and recently sworn in President Tshisekedi's spokesman declined to comment on the case.
Eight people have died after a series of shootings in Goma, eastern DRC. The attacks took place Saturday night when unidentified gunmen shot down random passers-by in the town. Public anger toward authorities in the community has resulted, with questions on why authorities were so slow to respond.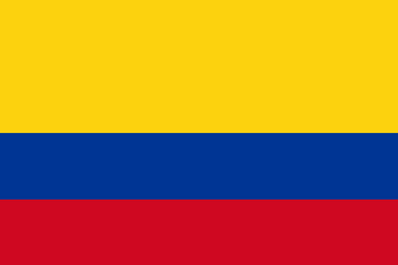 Colombia
US aid intending to reach Venezuela has arrived in Cucuta, the Colombian border city, but many are not clear if and how it can be distributed within the country. Cucuta has become an internationally prominent city as it is the destination of foreign aid heading towards Venezuela. Maduro continues to reject all foreign aid, even stating that he will send it back to Colombia while quoting Colombian poverty statistics.
Venezuelan opposition Guaido has stated his plans for delivery of aid from Colombia and Brazil, even calling for caravans of volunteers to carry the aid during a speech. This puts volunteers in a dangerous position as the military is loyal to Maduro and under instructions not to allow aid to cross into the country.
Nicolas Maduro has announced his intentions to close Venezuela's border with Brazil amidst ongoing foreign aid delivery tensions. He threatened closure of Venezuela's border with Colombia, stating, "I don't want to make such a decision, but I am considering it – an absolute closure of the border with Colombia".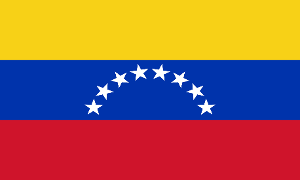 Venezuela
President Trump addressed a crowd of supporters this week, condemning socialism and saying that Maduro supporters "will lose everything." Trump also said that the Venezuelan military should not intervene with U.S. aid or involve violence. President Maduro also announced on Thursday night that he will close the Venezuelan border with Brazil indefinitely and is considering shutting the border with Colombia, both in order to keep out opposition aid. While shipments of U.S. aid are still blocked at the border, a shipment of Russian aid is expected to arrive on Saturday, and likely will be accepted by Maduro.
British businessman, Richard Branson, has announced that he will host a benefit concert in Cucuta, Colombia that will raise money for food and medical supplies in Venezuela. Branson, who is a supporter of Guaido, has been criticized for his for his decision to host the concert, with Pink Floyd co-founder Roger Waters saying "it is a US-backed effort to tarnish the socialist government." In response, Venezuela's president Maduro announced his plans to host a rival concert on the same night, just across the border in Venezuela.
In addition to the current political crisis in Venezuela, the school system in the country is also collapsing due to economic crisis. Teachers are striking and have taken to the streets to protest a lack of funding for the school system and demand a livable wage. Because of nationwide food shortages, children often rely heavily on their school meal, but even this has been cut because of budget constraints and poor management of facilities in schools. With the food shortages, children in classes are starving and teachers are even passing out from lack of food. Caritas Venezuela has said that malnutrition has soared over the past 3 years in Venezuela, and it is children under 5 who are most vulnerable.
Malaysia
It was announced this week by the Malaysia Defense Minister Mohamad Sabu that the previous Barisan Nasional (BN) relocated four army bases to move military voters so they could gather political support in other areas. This was done amidst protests from the army top brass, and was called an abuse of power by the minister. The Ministry of Defense lost the equivalent of $122 million in the land swapping, and stated that the deals were made without proper planning or developers.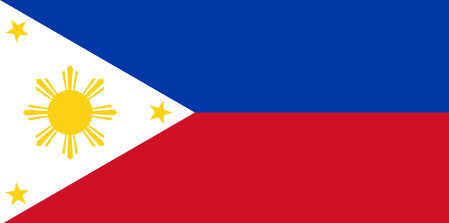 Philippines
Government plans to dam the Kaliwa river in the northern Philippines is being fiercely opposed by tribal leaders and people who live in the area, for a number of reasons. For more spiritual reasons, the river holds a sacred value, as people from tribes in the area have been praying there for centuries. More practically, building the 70m tall dam would not only displace the people living along the river, but also the many endangered species that call the area home. The dam is being built to ideally combat a future water crisis which would affect drinking water and agriculture, and is being partially funded by China.
Philippine journalist and CEO of Rappler Maria Ressa has been freed on bail just one day after her arrest for "cyber-libel." This arrest is the result of a seven-year old report on controversial ties between a businessman and a former judge that was published four months before the country passed the new libel law.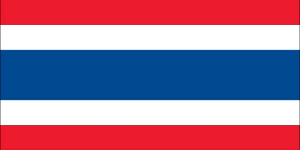 Thailand
Concern over Thailand's military control over politics continues as police announce intentions to prosecute the leader of a new political party for posting a video on Facebook last year in which he was spreading "false information" about the military government. This news comes nearly a month before Thailand's upcoming elections on March 24.
Other News:
India – The Supreme Court in India has ordered that over a million families living on forest land will soon have to leave. The families living in this area make up just a small percentage of the 100 million tribespeople living in India. A law passed in 2006 states that tribal families living on the land for three generations the right to continue living and working on forest land. Now, the Supreme Court has ordered that all families living on the land must file a claim and pass a 3 step verification process requiring 13 kinds of proof. 1.8 million of these families have successfully filed the claim, but still 1 million will be forced out. (BBC)
Sudan – Ongoing reports by the U.N.'s Commission on Human Rights in South Sudan outlines widespread human rights violations being committed against civilians and children as the unrest worsens, many of which may constitute war crimes. The Commission continues to collect evidence of abuses with the intention of future prosecution. Commission member Andrew Clapham spoke in Geneva on Wednesday, stating, "We think that that through accountability and reconciliation there's the possibility for the South Sudanese to deal with the past and secure their future stability and prosperity". (NPR)  
Nigeria – Elections in Nigeria are set to take place this Saturday, February 23, delayed from the previous election date of February 16. The delay was troublesome for many Nigerians who had significant distances to travel simply to vote. Nigeria's main parties, All Peoples Congress (APC) and People's Democratic Party (PDP), both accused the other of interfering in elections in their denouncing of the delay. For this election, the electoral commission promised ballot papers and election staff in place across the country. (BBC)