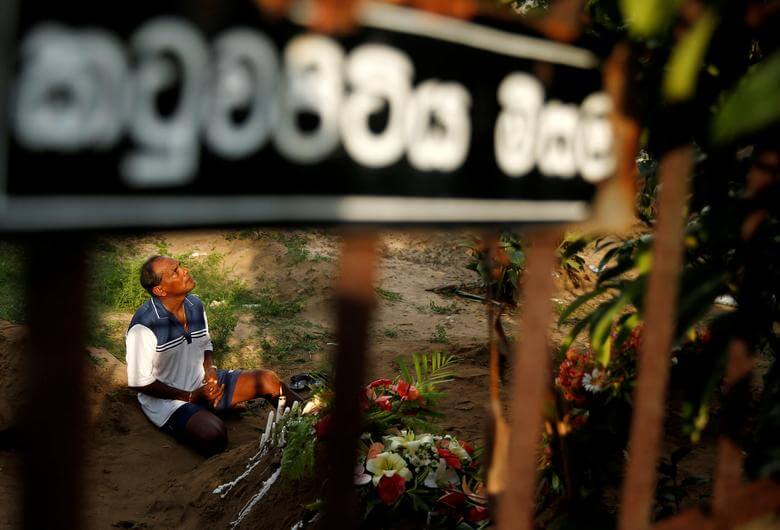 A man mourns at a grave of a victim, two days after a string of suicide bomb attacks on churches and luxury hotels across the island on Easter Sunday, at Sellakanda Catholic cemetery in Negombo, April 23. REUTERS/Thomas Peter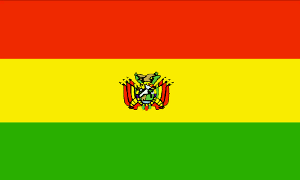 Bolivia
A bus has crashed in Bolivia, falling 200 meters into a ravine and killing 25 passengers, as well as injuring 24 more. Police say the accident was caused by the driver's reckless driving and speeding in the mountainous region. On Twitter, President Evo Morales responded by urging bus drivers in the country to take more care while driving. Every year, around 1000 people are killed and 40,000 more injured in accidents on Bolivian roads.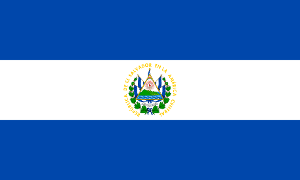 Nicaragua
This week marks the one-year anniversary of the beginning of mass protests in Nicaragua. Ever since April 18, 2018, Nicaraguans have protested the harsh government of Daniel Ortega, protests that have resulted in over 300 deaths and even more injuries.
Silvio Baez, a Catholic bishop living in Nicaragua, has left for the Vatican after being told by Pope Francis that he was needed in Rome. Baez has suffered an attack from pro-government mobs, received multiple death threats, and has had his privacy violated in his own home. Baez stated, "As many times as may be necessary and as often as Pope Francis asks me to speak with him, I will give him my vision of reality in the most objective manner possible.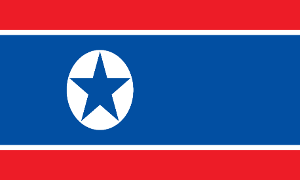 North Korea
Kim Jong Un arrived in Russia on Thursday to meet with President Vladimir Putin in what some think may be an effort to ask for aid and an easing of sanctions imposed by the UN Security Council. The meeting comes about two months after talks with the United States at the Vietnam summit came up short of both Kim and Trump's goals. At his meeting with Putin, Kim is expected to ask for food aid and discuss North Korean workers staying in Russia rather than being forced to return as required by the most recent increased sanctions. Russia and China have both called for the easing of sanctions, though it's unclear how much assistance Kim will receive as Russia is looking to avoid "diplomatic friction" with the United States.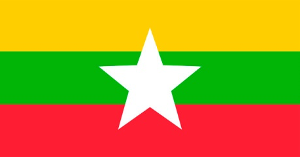 Myanmar
A Turkish state-run aid agency has opened up a clinic in the Rakhine State in Myanmar, home for Rohingya Muslims. According to Amnesty International, over 750,000 Rohingya refugees have fled Myanmar into Bangladesh following violence from Myanmar forces, and a report from the Ontario International Development Agency (OIDA), nearly 24,000 Rohingya Muslims have been killed by Myanmar state forces since August 2017. The Turkish International Cooperation and Development Agency stated that the clinic will provide surgical operations, mother and childcare, and outpatient and general care.
This week, fears in Myanmar of worsening press freedoms deepened as Myanmar's top court rejected an appeal by two Reuters journalists who revealed that state security forces killed 10 Rohingya Muslims in 2017. The journalists, Wa Lone and Kyaw Soe Oo, have been jailed since December 2017 and were sentenced in September 2018, a sentence that resulted in international condemnation from human rights groups, as well as protests in support of the journalists. The court's rejection of their appeals comes without comment or explanation.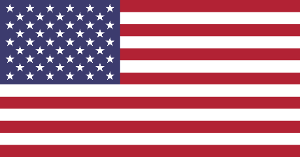 United States
A former U.S. marine was arrested on Thursday after being accused of planning and executing a break-in and robbery at the North Korean embassy in Madrid. Christopher Philip Ahn, along with six other members of a group seeking to overthrow Kim Jong Un, called Free Joseon, were arrested in connection to the break-in. Ahn has been detained in Los Angeles and faces a number of charges in Spain, including breaking and entering and robbery with violence and intimidation, for which he could face 10 years in a Spanish prison.
Days after a video came out showing militia members detaining dozens of migrants, the leader of the group has been detained for possessing a weapon as a felon. The group, who calls themselves the United Constitutional Patriots, is a small volunteer group that claims to be helping US Border Patrol handle the surge in migrants at the southern border. The group has been condemned by civil rights groups and local officials for their intervention and harsh tactics. The leader, Larry Mitchell Hopkins faces up to 10 years in prison and $250,000 in fines.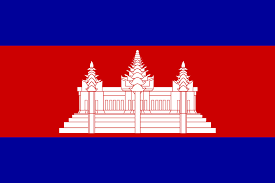 Cambodia
A former deputy director from the banned opposition Cambodia National Rescue Party (CNRP) has gone into hiding this Monday, following the arrest of a fellow official who criticized the government in a social media post. Ouk Phon, the deputy director, reported that despite his not being involved in political activities since CNRP being dissolved, police officers continued to spy on him and he began fearing for his safety.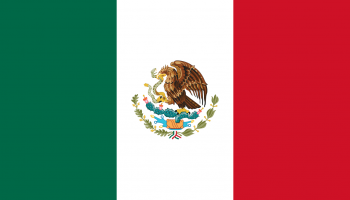 Mexico
Nearly 400 Central American migrants were arrested this week in southern Mexico on their journey to the United States border. The operation to stop the caravan of nearly 3000 migrants took place on Monday, and is said to be the largest single raid on people traveling in caravans. Those who refused to apply for visas were among the 400 that were detained. Mexican president Lopez Obrador responded to the incident, saying that Mexico is not giving migrants "free passage" out of "legal concerns and questions of safety". He also said that the authorities were working to break up human trafficking groups that charge migrants for the journey to the U.S. border.
Maldives
The Maldives has condemned the recent explosions that targeted churches and hotels in Sri Lanka. The bombings left over 350 dead and at least 500 injured, the foreign ministry of the Maldives calling it "cowardly acts of terrorism". The government also stated that they will be monitoring the city of Colombo, where thousands of Maldivians reside. President Ibrahim Mohamed Solih sent the State Minister for Foreign Affairs Ahmed Khaleel to Sri Lanka on Sunday night both to offer assistance and inquire about the state of the Maldivians residing in Sri Lanka.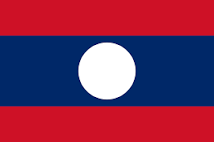 Laos
Programs developed in Laos to clear unexploded weapons left over from the Vietnam War are being halted by lack of funds from donors. While they usually receive at least two million dollars in funding, this year they only received one million dollars, thus limiting the significance of the work they can get done.
Democratic Republic of the Congo
A World Health Organization doctor was killed this week in the DRC as distrust in health officials and the ebola crisis continues to grow. The doctor, a visiting epidemiologist from Cameroon, was killed when a group of armed civilians stormed the hospital and accused the hospital staff of "perpetuating false rumours about Ebola." Hours after this attack took place in the Butembo University Hospital, another ebola clinic in a separate region was faced with a similar ambush when attackers armed with machetes stormed the hospital.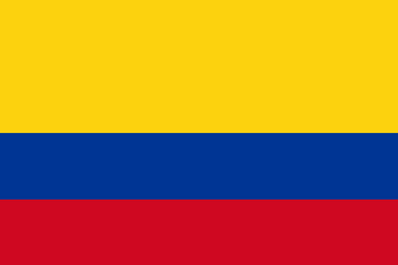 Colombia
This week, south-western Colombia suffered a detrimental landslide that killed at least 17 people. Colombian After visiting the town on Sunday, Colombian President Ivan Duque stated that medical assistance and alternative housing would be arranged for those that were affected by the landslide.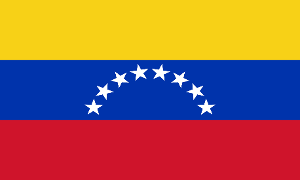 Venezuela
On Wednesday's meeting of the United Nations General Assembly, 30-40 diplomats walked out in protest as Venezuela's foreign minister took the stage to denounce the United States for their calls to recognize Juan Guaido as interim president. Those who left in protest were members of the Lima group, which is made up of Latin American countries and Canada working to find solutions to Venezuela's crisis. In his speech, Jorge Arreaza accused the United States of wanting to "impose a dictatorship" in Venezuela and that the U.S.'s actions were "discriminatory and unacceptable".
Malaysia
On Tuesday, April 23, The Energy, Science, Technology, Environment and Climate Change Minister of Malaysia, Yeo Bee Yin, stated to reporters that plastic waste has been smuggled into Malaysia, and were falsely declared as imports, thus not requiring a permit. She stated, "Malaysia will not be the dumping ground of the world, we will send back (the waste) to the original countries".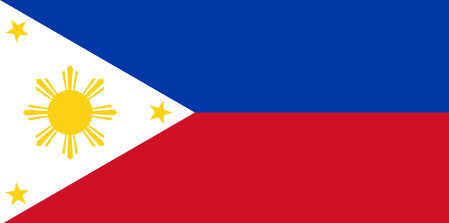 Philippines
Philippines President Duterte threatened Canada this week, saying they would go to war with them if Canada didn't take back the hundreds of tons of trash that a Canadian company shipped to Manila years ago. Duterte said that he would warn them again next week, and if that doesn't work, "declare war against them", saying that the Philippines could "handle them". The 2,450 tons of trash were sent to the Philippines in 2013 and 2014 labeled as recyclable plastic, though inspectors deemed on arrival that the materials were not recyclable. After China moved to ban "foreign garbage" last year, trash and recycling have been piling up in developing and developed countries, with nowhere to send it all.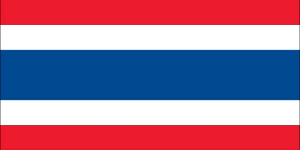 Thailand
Nearly a month has passed since Thailand's March 24 elections, and the country is still awaiting results; many believe that the pro-military party will win the election. One of the rising anti-junta politicians, Thanathorn Jungroongruangkit, is being accused of holding shared in a media company after registering his candidacy, a move that violates the election law.
Deputy secretary-general of the Election Commission shared with reporters that there is evidence proving that Jungroongruangkit is the owner or shareholder of V-Luck Media company. Jungroongruangkit denies allegations, stating that he sold his shares in the company on January 8, prior to his registering for candidacy. He now has seven days to submit evidence to the Electoral Commission that refutes the allegation, but if found guilty he could be banned from running for an election for a year, as well as face criminal charges punishable by up to 10 years in prison.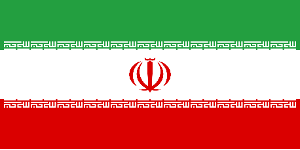 Iran
The White House announced this week that exemptions from sanctions for countries still buying oil from Iran will expire in May. The countries include: China, India, Japan, South Korea, and Turkey. After May, these countries could face sanctions themselves. The imposed sanctions have caused a sharp decline in Iran's economy, as its currency is now valued at record lows. US Secretary of State Mike Pompeo stated, "we stand by our allies and partners as they transition away from Iranian crude to other alternatives".
Other News
Sri Lanka – On Easter Sunday, April 21st, a series of coordinated bombs erupted in Colombo, Sri Lanka, resulting in over 350 deaths and at least 500 injuries. The attacks targeted three churches and four hotels; there have now been a confirmed nine suicide bombers, as well as the arrest and investigation of around 60 people nationwide. The Sri Lankan President Maithripala Sirisena announced his plans to restructure the police and security forces, alleging that India's intelligence services warned Sri Lankan officials of potential attacks. (Al Jazeera) (CNN)
Egypt – Over 23.4 million Egyptians voted in favor of a proposed constitutional change that could allow President Abdul Fattah al-Sisi to extend his term from four to six years, as well as run for another term. This would keep President Sisi in power until 2030. While the voter turnout was only 44.3%, 88.8% of those who voted were said to support the proposal, according to the National Election Authority. (BBC)