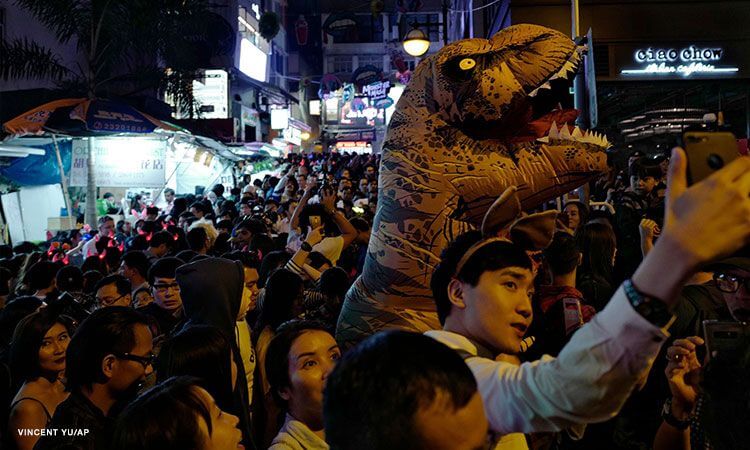 Weekly Report November 1, 2019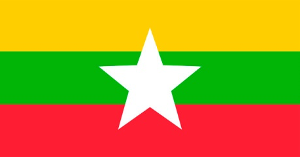 Myanmar
This Wednesday, two satirical performers from the group "Peacock Generation" were given one-year prison sentences after they were found to be mocking Myanmar's military. The performers, who were arrested back in April and May, were performing "thangyat" – a traditional show of poetry and dance that has historically been used to mock the country's leaders since the 19th century. Live-streamed on Facebook, the performance channeled popular anger about the military's control over the economy. After being held for months at Yangon's Insein prison and denied bail, the performers have become a symbol for the dire state of freedom of expression in Myanmar. The remaining performers, who face additional charges of defamation, still await their sentences which will be given next month.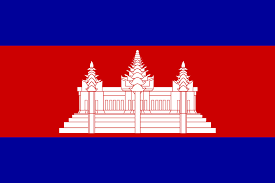 Cambodia
Cambodian officials have continued to prepare for the expected return of exiled political leader Sam Rainsy on November 9th. Though there has been speculation as to whether Rainsy will be able to get into Cambodia, the Interior Minister has nonetheless prepared local policymakers for future arrest efforts; he has asked all governors to be present on the weekend of November 9th in order to ensure that Rainsy does not go undetected.
The friendly relations between China and Cambodia were underlined this week by Chinese President Xi Jinping's praise for Cambodian King Norodom Sihamoni. During the celebration of his 15th coronation anniversary, Jinping congratulated Sihamoni for fostering national unity and development in Cambodia. The leaders have a long history of mutual commendation.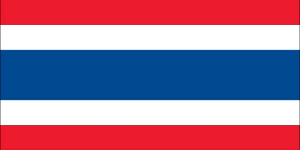 Thailand
The United States has decided to suspend Thailand's exemption from trade tariffs due to labor issues. Thai authorities have 6 months to negotiate with the U.S. over the decision, and Thai officials have voiced optimism for upcoming talks. Despite the potentially negative impact of the change in tariffs, Thai PM Prayut Chan-o-cha expressed that Thailand harbors no ill will towards the United States and emphasized that relations between the two countries will remain positive regardless of the outcomes.
The Thai political party Future Forward has been dealt a severe blow in membership following the resignation of 120 major members. Future Forward's leader, Thanathorn Juangroongruangkit, has admitted the party has made mistakes following various complaints and court cases.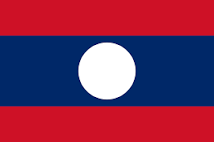 Laos
A dam collapse in Laos has caused widespread flooding and the death of at least 19 people. Rescue efforts are underway while thousands of people remain in flooded areas. Over 6,000 people are estimated to have lost their homes due to the collapse.
A strain of drug-resistant malaria has spread to Laos and surrounding countries, causing concern from the international community. Studies and efforts to create effective medication are ongoing.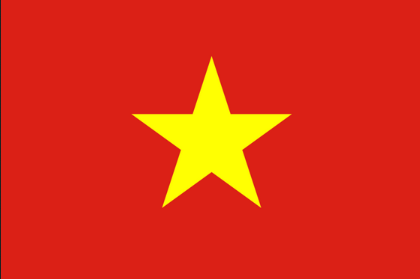 Vietnam
Vietnamese families are mourning the deaths of 39 migrants found dead in a truck after attempting to reach the UK. As more details emerge around the migration path and the backgrounds of the migrants, the reality of Vietnamese trafficking is brought into focus. Though the country has become a leading example for economic development in South East Asia on paper, many still fall victim to extreme poverty and seek escape by any means necessary. According to Britain's ambassador to Vietnam, Vietnam is a major source of human trafficking victims into Britain, the second-highest after Albania. The New York Times reports that Nghe An and Ha Tinh, two of Vietnam's poorest provinces, supply much of the trade. Officials in Ha Tinh estimate more than 41,000 people left the province in the first eight months of 2019 alone.
Malaysia
Malaysian Prime Minister Mahathir Mohamad worries Malaysia could be caught in the middle of a US-China trade war and become a target for sanctions. Mahathir shared how "economically [they] are linked to both markets, and physically [they] are also caught in between for geographical reasons." The US and China are the second and third largest exporters of Malaysian goods, closely following Singapore at the top. In an effort to ease the impact of potential sanctions, Malaysia has started to collaborate more with its regional neighbors.
Mahathir also expressed his anger concerning being bullied by European countries. His complaint was in relation to a European campaign against Malaysian palm oil. Last year, Malaysian palm oil accounted for 4.5 percent of its exports. However, the European Union actively criticizes the agricultural mainstay of palm oil because of deforestation concerns. This year, the EU has passed an act that aims to "phase out palm oil for renewable fuels by 2030." In response to this act, Mahathir condemned it and commented the act will only "impoverish the poor by preventing them from… earning a living."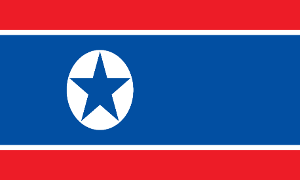 North Korea
This week, KCNA, a North Korean state news agency, warned that the US-North Korean ties are endangered. Diplomatic relationships remain threatened, as the year-long deadline for "close personal relations" is pushed off by Washington. Kim Joung-un shared in a statement on Monday that the US is pressuring North Korea in a "more crafty and vicious way". The North Korean envoy for nuclear talks between the US and North Korea, Kim Yong-chol, added that "there can be an exchange of fire at any moment." Kim Yong-chol, in accordance with the North Korean government, believe there to be no permanent friends of North Korea; the United States is no exception.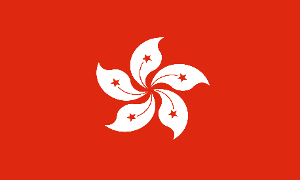 Hong Kong
Hong Kong has officially slipped into an economic recession following months of protests. The demonstrations have hit tourism and retail, and many firms are reportedly considering pulling their offices from the city. Hong Kong's recession is the first in ten years for the region, and has left financial analysts worrying about global repercussions. Protests are ongoing and show no sign of stopping in the near future.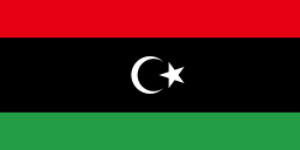 Libya
This week, Transport Minister Milad Maatoug announced the gradual reopening of Libya's Mitiga airport. The Mitiga airport is the only functional airport in Tripoli. However, after the attacks of Khalifa Haftar's forces two months ago, the airport was forced to shut down. Haftar's forces are angered by Maatoug's announcement to reopen Mitiga airport, because they believe the airport will be used for military purposes. However, UN special envoy Ghassan Salame assured that the Mitiga airport will not be used for military purposes and "there is no excuse for it to be a military target."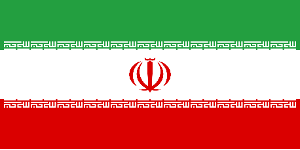 Iran
The U.S., Saudi Arabia, Qatar and four other Gulf States have issued sanctions against 25 individuals, corporations and banks composing a financing network controlled connected to Iran's military and to Hezbollah. The sanctions were declared in tandem with an announcement from Israeli Air Force chief Amikam Norkin on Wednesday, who referenced the activation of air defense systems amid a general threat of attack from Iran. The Israel Defense Forces believes Iran is likely to retaliate against targeted airstrikes in the coming weeks, which could take the form of a large-scale attack involving cruise missiles and attack drones, similar to the strike on Saudi Arabia's Aramco petroleum facility attributed to Iran.
This week, Iran's Supreme Leader Ayatollah Khameni blamed the United States and its allies for spreading "insecurity and turmoil" in Iraq and Lebanon, urging anti-government protesters in both countries to seek changes in a "lawful way".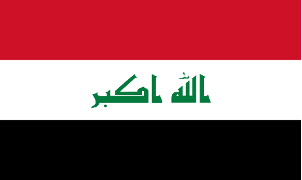 Iraq
Late Wednesday night, rockets were fired into Baghdad's Green Zone, killing one member of Iraq's security forces. The Green Zone houses Iraq's government buildings and foreign embassies, including the United States embassy which was within 100 meters of the blast. Wednesday's attack followed six consecutive days of anti-government protests that have shaken Baghdad and several key cities across the country. Iraqi security forces have reportedly fired tear gas and live ammunition at protestors trying to penetrate the heavily fortified Green Zone. According to Iraq's semi-formal human rights commission, approximately 100 people have been killed and more than 5,000 injured since Friday, when protests resumed after a three week lull. Iraq's Prime Minister Adel Abdul Mahdi is likely to resign in the coming days amid mounting pressure, and call for an early election.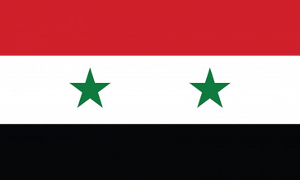 Syria
Intense military clashes have erupted between Syrian and Turkish forces when Turkish-backed forces seized villages surrounding the border town Ras Al-Ain. The clashes have spurred thousands more civilians to flee the area. On Thursday, American forces patrolled part of Syria's border with Turkey, a first such move since Washington withdrew troops from the area earlier this month. Additionally, at least eight people were killed early on Thursday when a car bomb exploded in a busy market in the northwest Syrian city of Afrin, currently under the control of Turkey-backed rebel groups, witnesses said. The blast also wounded at least 30 people. The violence follows separate deals struck between Ankara, Washington and Moscow, which determined that Kurdish forces would be pushed back at least 30 km south of the Syrian-Turkish border.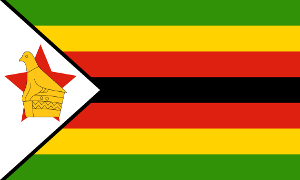 Zimbabwe
Zimbabwe's central bank has announced that a new currency will be released in upcoming weeks as a response to liquidity shortages. The highest amount on the new currency will be five Zimbabwean dollars, in response to hyperinflation in the country. The inflation rate was reported at 350% in September, before the Finance Minister forbid the statistical department from publishing inflation numbers. There has been speculation as to whether the new currency will aid Zimbabwe or if the nation will be unable to maintain the value of the currency moving forward.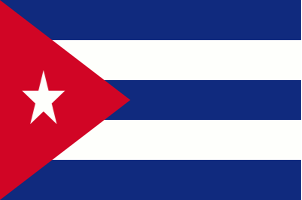 Cuba
This Friday, the Trump administration banned all flights from the US to Cuban cities, with the exception of Havana. The ban was brought forth in an effort to reverse the normalization of relations made by the Obama administration. The reasoning behind the ban is to prevent American tourism, which was already banned by law in the US. The Deputy Assistant Director for Cuba and Venezuela shared her that her office "wants to make sure that Cuban-Americans do have a route to their families" and assures that Havana is equipped to take all incoming traffic. However, this ban is likely to affect Cuban-Americans visiting their families more than tourists. Many Cuban-Americans have families far outside Havana, while most tourists, whether American or not, chose to travel to Havana.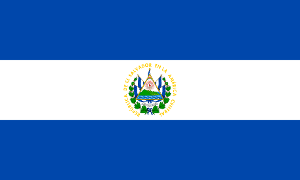 Nicaragua
The Ortega regime has announced that the Ministry of Finance will serve as the sole arm of government purchasing. This consolidation of purchasing power under Ortega exemplifies the continued efforts by the President to gain more control over Nicaragua. In response to his actions, a university group has organized a "March of Mockery" that intends to criticize Ortega through satire. The police have denied permission for the march to take place, leading many to worry that violence will break out should the demonstration happen. Last year's violent response by police to peaceful protest left 328 civilians dead.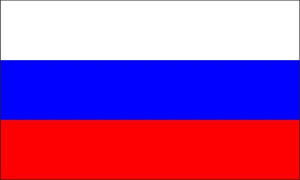 Russia
This Thursday, Russia successfully tested an intercontinental missile in the White Sea. The missile was fired from the Prince Vladimir submarine and reportedly traveled thousands of kilometers starting in the White Sea and reaching the north-western Arkhangelsk region. This test-firing acts as a powerful reminder that the Russian nuclear defense system is modernized and of large scale. The firing of this missile was just "one of many weapons tests expected to take place in the coming weeks." Russia has also announced its plan to build 10 more submarines similar to that of the Prince Vladimir submarine by 2027.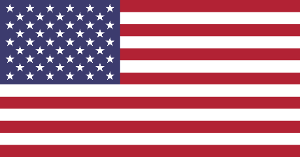 United States
President Trump announced earlier this week that the leader of ISIS Abu Bakr al-Baghdadi was killed by American forces. Trump described Abu Bakr al-Baghdadi as "a sick and depraved man" and shared how he "died like a coward". Observers believe this raid to be largely political, in an effort to obvert unwanted attention gained by Trump's withdrawal in Northeastern Syria. Trump received bipartisan criticism for his decision to withdraw. He has been accused of abandoning Kurdish allies, allowing Russia to strengthen its influence in the Middle East and enabling ISIS prisoners with a means to escape. Regardless of political moves, Trump has flaunted this "termination" revealing he insisted on capturing al-Baghdadi and the military complied: "I want al-Baghdadi, get him, and they got him."