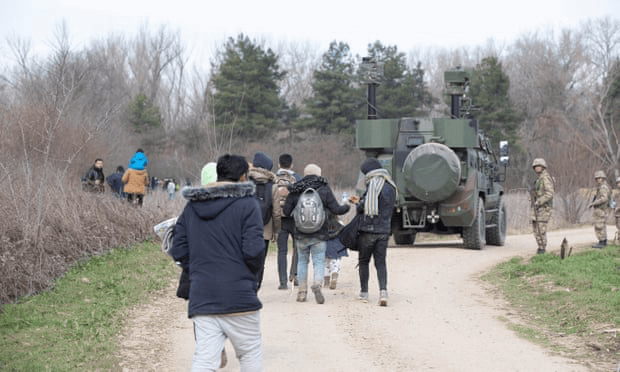 Weekly Report 28 February 2020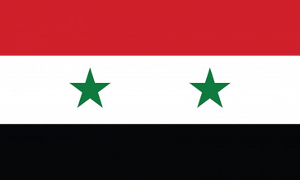 Syria
33 Turkish soldiers were killed in an airstrike Friday, further escalating tensions between Turkey and the Russia-Assad alliance. In response, citizens gathered outside the Russian consulate in Istanbul, chanting "murderer Putin!" The attack was just one in a long week of violence, coming a day after Turkish-backed rebels re-captured Saraqib in Idlib, a strategic town and crossroad of highways M4 and M5.
The ongoing violence is becoming increasingly geopolitical as well. Turkey's NATO membership is causing other member nations to hold emergency talks over intervention. The Turkish government also announced that they would no longer stop the passage of refugees from Turkey to the European Union. An estimated 3.6 million Syrians live in Turkey and had previously been banned from crossing the border into Greece and Bulgaria.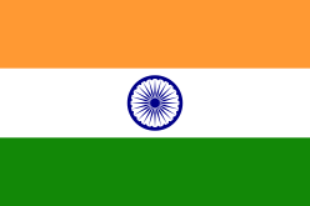 India
This week, India experienced some of its worst sectarian violence in years as mobs of Hindus and Muslims clashed over President Modi's controversial citizenship bill.
At the same time that US President Trump visited the country, at least 38 people were killed and nearly 200 were wounded. On paper, the Citizenship Amendment Act gives citizenship to non-Muslim immigrants to India, but it has been widely seen as a way to discriminate against the country's Muslim minority. President Modi, a nationalist, called for peace, but his police were criticized for both failing to stop the violence and for using tear gas, pellets, and smoke grenades.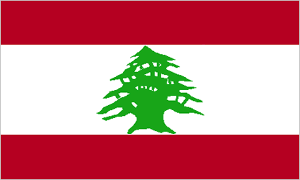 Lebanon
The protests that came to define this fall and winter in Lebanon have died down in recent weeks, but many are worried that if the worsening economy is not fixed soon, tensions may flare up again.
Faith in the Lebanese currency is dwindling, and many citizens are resorting to bitcoin to move money in and out of the country. The country also owes billions to foreign nations in Eurobonds, foreign-currency deposits and certificates of deposit. The World Bank has warned of an "implosion." Lebanon's infant government is trying to piece together an emergency economic plan but is struggling to gain international support. France has voiced its support, but many former allies are refusing to provide aid until the country addresses underlying corruption.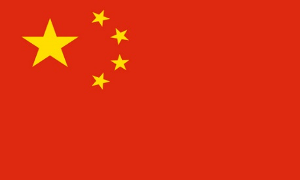 China
As it fights the coronavirus, the Chinese government is desperately trying to promote its own image, but this time around many citizens are seeing the propaganda for what it is. The state-run media is promoting stories of heroic doctors and cured patients, deleting videos of residents being arrested and dragged from their homes to be quarantined.
But the propaganda is not working this time around. People online are sharing their stories of struggle that contradict the party's official message. Public outrage skyrocketed after people learned of a slain doctor who tried to warn the public. This response is helping to slowly chip away at China's robust propaganda machine.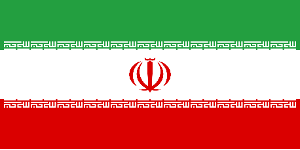 Iran
After weeks of battling political instability and tensions with other foreign powers, Iran has a new enemy: COVID-19. The new virus has spread rapidly throughout the country, even infecting a number of officials trying to fight it. The officially announced numbers as of Friday were 388 cases and 34 deaths, although those totals could be higher. Friday prayer services were canceled and many schools and universities remain closed.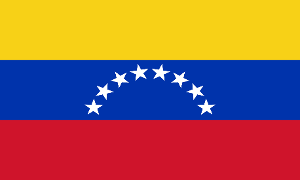 Venezuela
A new report from the United Nations World Food Programme found that one-third of Venezuelans are unable to meet minimum nutritional requirements. As the country's economic crisis continues to worsen, hyperinflation has rendered salaries worthless, meaning that many families simply cannot put enough nutritious food on the table. People have felt the impact of food insecurity, with 74% of families reducing the variety and quality of food they eat and 60% cutting portion sizes.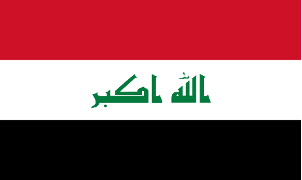 Iraq
The Iraqi Parliament failed to form a new government, voting down a cabinet proposed by Prime Minister Mohammed Allawi. The country has been dealing with a massive protest movement that broke out in October and ousted the last PM. Opposition leaders, echoing the protesters' anti-ruling elite sentiment, oppose Allawi. If Parliament is unable to approve a cabinet, Iraq's Constitution says that President Barham Salih will need to appoint a new Prime Minister.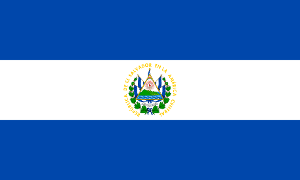 Nicaragua
Opposition forces clashed with police this week amid protests calling for the release of 61 political prisoners. The country's administration has outlawed all types of public demonstrations, protests, and marches since September 2018. The protests coincide with opponents of President Ortega from seven different parties signing an agreement to form a national coalition against the long-time leader.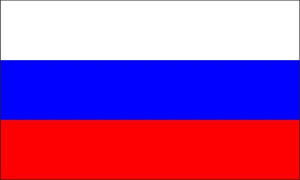 Russia
Claims of Russian interference in American elections have once again risen to the surface. David Porter, a member of the FBI's Foreign Influence Task Force, has stated that Russia has been "conducting brazen operations aimed at spreading disinformation, exploiting lines of division in society and sowing doubt about the integrity of U.S. elections and the ability of its leaders to govern effectively." Porter strongly believes that Russia simply wants to watch the United States "tear [itself] apart."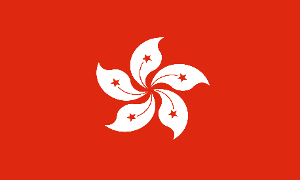 Hong Kong
Anti-Beijing publisher Jimmy Lai and two other pro-democracy activists were arrested for illegal assembly Friday. Lai, who leads the media company Next Digital, has been a major donor to Hong Kong's ongoing protests.
While protests have been relatively quiet in recent months, public anger is still high as Beijing seems to be tightening its grip on the city. Citizens are also angry over the newly announced 2020 budget, which is set to give HK$25.8 billion (~three billion Euros) to the city's police force.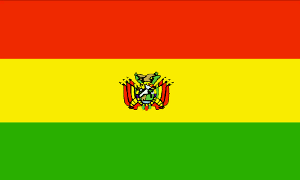 Bolivia
A new report coming out of the United States found "no evidence of fraud" in last October's elections. Incumbent President Evo Morales won the election, but the Organization of American States accused the government of manipulating the results, causing Morales to step down. The report from the Massachusetts Institute of Technology's Election Data and Science Lab found that the results were "very likely legitimate." Whether Bolivians believe this new evidence could play a role when they select a new president in May.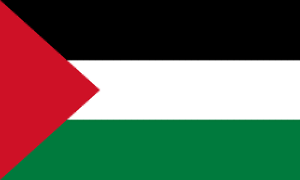 Palestine
On Sunday, a video circulated showing an Israeli bulldozer scooping up and moving the body of a killed Gazan. Israel accused the man, Mohammed Ali al-Naim, 27, a member of the Palestinian Islamic Jihad (PIJ), of trying to place a bomb near the fence. In response, PIJ launched about 30 rockets as a response to the murder of the Gazan. On Sunday night, Israel responded to the 30 rockets by bombing the Gaza Strip and Damascus. Israel has displaced more troops and armored cars near the separation fence as an effect of the rising tension.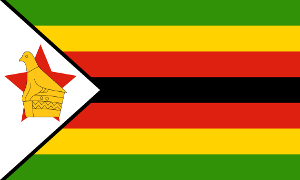 Zimbabwe
The ongoing drought has resulted in more than half of the population living in fear of the looming threat of food shortages. According to the World Food Program, Zimbabwe needs "$103 million to meet urgent food assistance." Citizens are being denied service at distribution centers." Heavy rain has been slowly spreading through the nation, but "7.7 million people will require aid until the next harvest."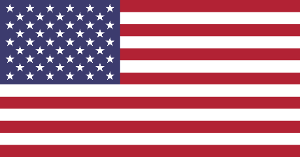 United States
The White House sent a funding bill to Congress, offering $2.5 billion to help address the coronavirus outbreak. The US Budget Office says that the money will be used on vaccines, treatments, and protective equipment. Democrats say that these funds are not enough, and they have also expressed concern over taking funds away from other projects like the one dedicated to fighting Ebola.
Other News:
Greece:
Residents on the islands of Lesbos and Chios have been on strike for the past two days, protesting against plans for new migrant camps. The eastern islands of Greece have been a major landing spot for refugees seeking entrance into the European Union.
South Sudan:
President Salva Kiir swore in opposition leader Riek Machar as vice president, renewing a coalition that they have tried once before and ultimately abandoned. If the coalition is finally successful, the civil war that has raged on for six years may finally come to an end. The deal was announced hours after the UN released a report accusing both sides of starving civilians during their struggle for power.