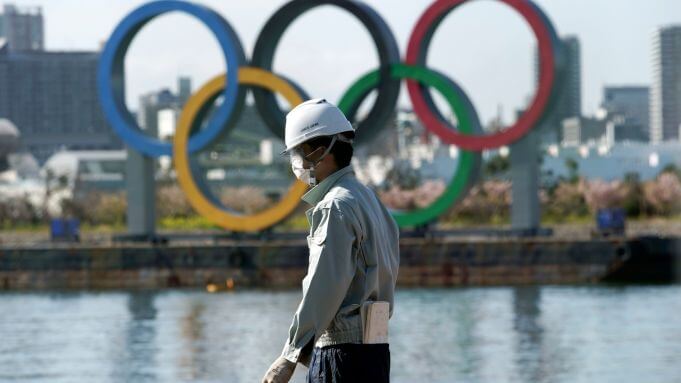 Coronavirus
The Latest: There are currently 427,138 confirmed active cases of the coronavirus around the world with 26,889 deaths. The United States now leads the world in confirmed coronavirus cases, surpassing the number of cases in Italy and China on Thursday with a total of 82,404.
Ceasefire: United Nations Secretary-General Antonio Guterres has called for a global ceasefire in all conflicts. He told reporters that "it is time to put armed conflict on lockdown and focus together on the true fight of our lives."
Millions around the world are having to stay inside as governments issue requirements to shelter in place and follow curfews. After much pressure from the international community, the Tokyo 2020 Olympics have been delayed. They are now set to take place in 2021.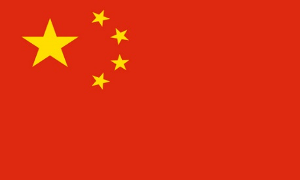 China
China is ending its two-month lockdown in the province of Hubei, which was hit hardest by the COVID-19 pandemic. While people with a clean bill of health will be allowed to leave their homes, the city of Wuhan will remain shut down for another two weeks.
Censorship: Reporters Without Borders reported that if the Chinese media were free and if there had been no censorship by the authorities, they would have informed the public about COVID-19 much earlier. In its analysis, they said that the Chinese authorities have even banned the publication of the genome of the virus.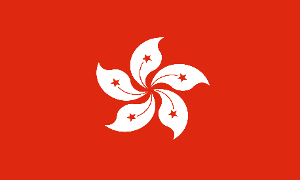 Hong Kong
The streets of Hong Kong are slowly filling back up with protesters following weeks of silence. Hundreds took to the streets on Sunday to commemorate fifteen-year-old activist Chan Yin-lam who was found dead last September. In a separate incident, activists were attacked by "alleged national security law supporters" on Sunday.
Arrests: On March 26th, police arrested pro-democracy district councilor Cheng Lai-king. She was arrested at her home two days after reposting a message on Facebook that was calling for police accountability. The post revealed the identity of a police officer who shot and blinded Veby Mega Indah, a journalist for Indonesian-language Suara Hong Kong News, while she was covering a protest in Wanchai in September.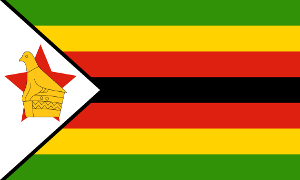 Zimbabwe
Zimbabwe's doctors and nurses who work at public hospitals have gone on strike this week over the lack of available protective gear. The Zimbabwe Hospital Doctors Association spokesman said they would not return to work until the government provides proper equipment that would keep them safe as they treat coronavirus patients. While the country has only recorded three cases of COVID-19, some patients' families are being asked to provide basics such as gloves and clean water.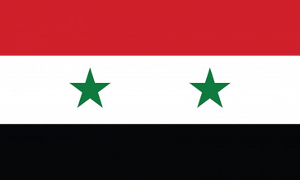 Syria
Ceasefire: Assad hosted Russia's Defence Minister on Monday to discuss the recent ceasefire in Idlib. The ceasefire agreement between Turkey and Russia halted the three-months offensive of pro-Assad forces, but it raised tensions between the Russian and Syrian governments. On Wednesday night, a bridge on Highway M4 was detonated to prevent the Turkish-Russian joint patrol. The UN has called for a total ceasefire in the region and for a large-scale release of prisoners to reduce the chances of the spread of COVID-19.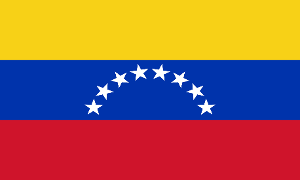 Venezuela
The United States government is bringing charges of narcoterrorism against President Nicolás Maduro. US Justice officials claim that 14 Venezuelan government members and their connections conspired to "flood the United States with cocaine" and use the drug trade as a "weapon against America."
In response, Maduro called US President Trump a "racist cowboy," and worked to shift the blame back to the US, Colombia, and opposition leader Juan Guaidó. The US is offering up to $15 million for information that would lead to Maduro's arrest.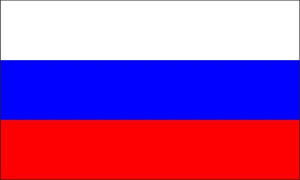 Russia
Russia is currently developing a system that will use cell phone geolocation data to track people who may have come in contact with the coronavirus. Both civilians and regional authorities will be notified if they are at risk of catching the virus. The Kremlin said that this measure is not only legal but also necessary to combat COVID-19. On Friday, officials reported 196 new cases, bringing the total number of infected is 1,036. This is the largest one-day increase in cases Russia has seen.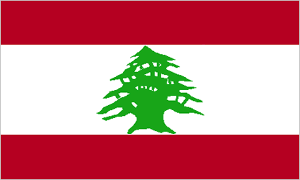 Lebanon
Morgan Stanley estimates that no less than two years will be needed for Lebanon to restructure its debt. The coronavirus has worsened the economic crisis, pushing the newly formed Lebanese government to "stop paying all maturing Eurobonds in foreign currencies." This could lead to "legal actions by lenders" in the future.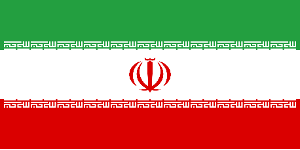 Iran
As the COVID-19 death toll nears 2,000, Iranian leaders are unsuccessfully trying to appear self-sufficient by rejecting aid from Doctors Without Borders. Still, they are being supported by the European Union with a €20 million aid package. The United Nations have also attempted to help Iran by calling for the US-imposed sanctions to be lifted. However, the United States has implemented new sanctions against Iran, causing further damage to Iranian infrastructure.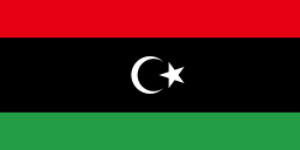 Libya
Ceasefire: The Government of National Accord (GNA) released a statement on Monday regarding shillings and raids by Khalifa Haftar Militias. Despite the fact that the two groups had agreed to a ceasefire, the Haftar militias have been targeting Mitiga International Airport and houses near Tripoli. The attacks have left five civilians dead and six wounded. Several days later, the hinterland of Tripoli was heavily shelled by Haftar forces. GNA said this has been the worst bombing in weeks.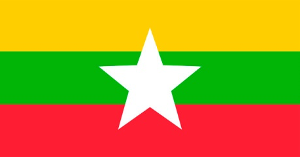 Myanmar
On Monday, Myanmar's government declared that the Arakan Army (AA) is a terrorist group. Myanmar's military and AA have been fighting since November 2018, and the conflict has worsened significantly. The conflict has displaced more than 130,000 people in the Rakhine State. In the past, AA has also "arrested, killed, and tortured village administrators, civil service staff, and innocent civilians."
COVID-19:Myanmar has confirmed its first two cases of COVID-19, much later than its Southeast Asian neighbors. Experts are worried that the country's inadequate heath infrastructure may hit the country hard.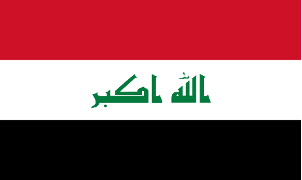 Iraq
Two rockets landed in Baghdad's Green Zone on Thursday, barely missing the Baghdad Operations Command and the US embassy. According to the Iraqi military, the target was once again the US embassy. This is the 26th attack against the Green Zone since last October. There have yet to be any confirmed casualties.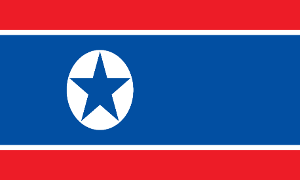 North Korea
A South Korean news outlet has claimed that the coronavirus killed 180 North Korean soldiers in January and forced 3,700 people into quarantine. Kim Jong Un has continuously refused to provide any information regarding COVID-19 in North Korea. On Monday, he stated that "the infectious disease did not flow into our country yet." North Korean officials have yet to announce any confirmed cases, but they have been "asking for medical aid privately."
Related:President Donald Trump has sent a personal letter to Kim Jong Un, offering cooperation and good relations between the two countries as they battle COVID-19. He also congratulated Kim on his managing of the coronavirus.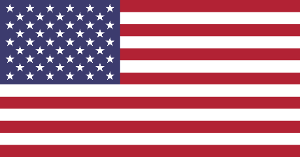 The United States
US Secretary of State Mike Pompeo announced that he would cut aid to Afghanistan by over $1 billion USD as political infighting threatens the stability of the US-backed peace deal. Pompeo said that the failure of President Ashraf Ghani and his rival Abdullah Abdullah to form a new government "deeply harms US-Afghan relations." He also threatened that more cuts would be coming in the future if the treaty as not respected.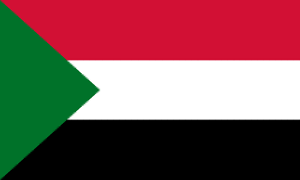 Sudan
On Wednesday, Sudan implemented a nationwide curfew from 8 pm to 6 am. The government has also ordered that public transportation be shut down. As of Tuesday, 341 people have overcome the virus and were discharged. Despite the new preventative measures taken by the government, "hundreds of Sudanese have reportedly refused medical supervision." More than 300 people have left isolation centers, endangering their societies.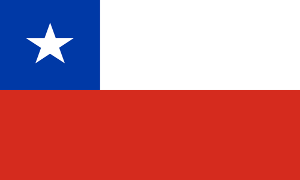 Chile
Street protests have paused as Chilean President Sebastian Pinera declared 90 days of state of catastrophe to try to stop the spread of COVID-19. Pinera did not provide any specific measures that will be implemented under the state of catastrophe. By law, a state of catastrophe puts the armed forces in charge of public order and security, and it enables military control of the movement of people and goods.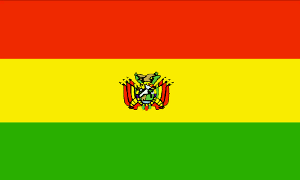 Bolivia
Bolivia is delaying their much-anticipated presidential elections that were originally scheduled for May 3rd. While a new date has not been set yet, the country is implementing a national 14-day quarantine. Besides the quarantine, Bolivia has strengthened restrictions on movement, permitting only one person per household to go out between the hours of 7 am and noon on weekdays. Also, the border closure has been extended to April 15th.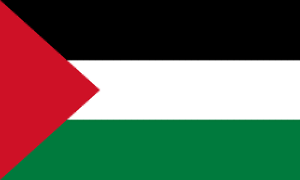 Palestine
A Palestinian civilian was shot and killed by Israeli forces on Sunday in Nilin, Ramallah. The victim, Sufyan Nawwaf al-Khawaja, was on his way to buy necessities after the government implemented a curfew. He drove towards a road that is "reserved exclusively for Israelis" and was shot by Israeli forces. It has been reported the arrest of two Palestinian health workers in East Jerusalem by Israeli police.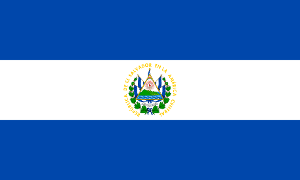 Nicaragua
According to the Ministry of Health, Nicaragua registered the first virus-related death on March 26th. This is the second of two confirmed cases of Coronavirus.
Migrants: Costa Rica's government has begun transferring about 2,600 migrants bound for the United States to Nicaragua. The Nicaraguan government has yet to release a statement regarding the influx of migrants and the effect it could have on public health.
Other News:
Israel: Israel is on the "verge of a constitutional crisis." Likud cabinet members have accused the Supreme Court of carrying out a "'coup' against Israel's elected officials." The Blue and White Party have stated that "the country's legislature must continue to function at such a critical time." The party has accused Netanhayu of using undemocratic means to "cling to power."
Kosovo: Kosovo's government collapsed after a coalition partner pushed for a motion of no-confidence. This followed a large disagreement with the prime minister. The government led by Albin Kurti, a left-wing nationalist party, took office a meer 50 days prior.