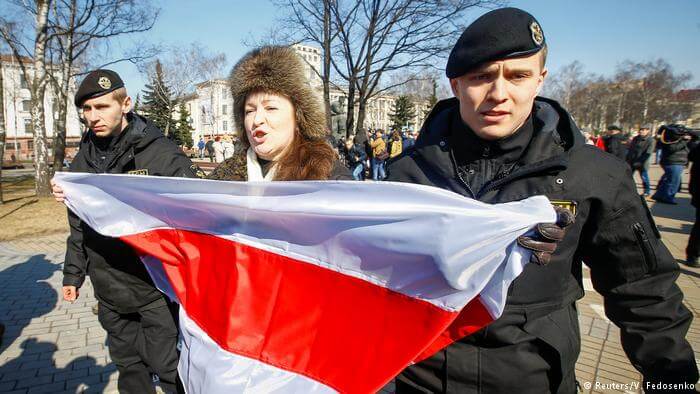 Photo: More than 70 pro-democracy protesters were arrested at a demonstration in Minsk, Belarus this week. V Fedosenko. Reuters.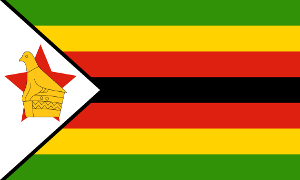 Zimbabwe
President Mnangagwa was slammed by opposition groups this week after ruling out possible election reforms. The decision was announced after negotiations with the US this week, where Zimbabwe was given a set of conditions that, if met, would lead to the restoration of good trade relations between the countries. The move not to reform was one of these given conditions. Critics are furious over this development, citing the dire state of civic freedom in Zimbabwe at present. "Villagers are being commandeered and coerced to attend Zanu PF political rallies and other functions. No less than 5 000 soldiers in civilian attire have since been deployed into rural Zimbabwe to clandestinely campaign for the ruling party," said Obert Gutu, spokesperson of the MDC.
Also this week, Mnangagwa is launching five anti-corruption courts around Zimbabwe. This is to combat the pervasive corruption in the country, which Transparency International's Corruption Perceptions Index ranks extremely poorly, at 157 of 180 countries in the world. It's also no coincidence that these courts are being launched right as Grace Mugabe faces game poaching and smuggling charges.
In other recent news from Zimbabwe, some activists in the village of Kadoma came up with a clever way to address the problem of potholes in their roads. They planted banana trees in the holes, an action that the government was definitely not pleased by. Like many creative and especially strategic protests, however, this had the exact intended effect, and the government moved quickly to fix the roads.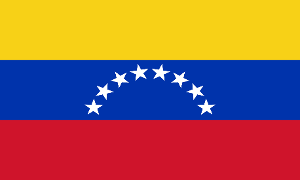 Venezuela
A fire was set in a police station in the city of Valencia, leading to the deaths of 68 people. Two of those killed were women who were visiting the station; the other 66 were inmates. The deaths were mostly a result of smoke asphyxiation, while others were of burns. The fire is believed to have been started by inmates attempting a prison break by setting their mattresses alight. According to a local opposition lawmaker, Juan Matheus, the detention center was holding three times its maximum capacity of 60 inmates. Venezuela's head prosecutor assured the nation that a full investigation will be launched. Families of the inmates gathered outside the station, demanding answers about their loved ones. The crowd grew angry as officials refused to provide answers, even hours after the fire was extinguished, kicking riot shields, throwing stones, and leading the police to use tear gas to disperse the crowd.
This tragedy highlights the state of Venezuela's atrocious prison system, one plagued with overcrowding and lawlessness. Over 230 current inmates are classified as political prisoners, and Human Rights Watch has reported that more than 6,600 people died in the country's prisons between 1999 and 2015.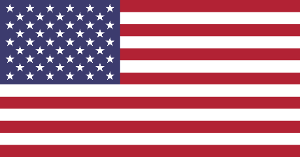 United States
Controversy erupted in the US this week over President Trump's decision to add a question about citizenship to the national census. Opponents to this change immediately called it politically motivated, and at least twelve states have threatened to sue the Trump administration to block the change. The United States Constitution calls for an accurate census to be conducted every ten years that counts every individual living in the country, not just citizens, so that the results can be used to allot a wide range of government functions, including redistributing national representation and setting voting districts. The addition of a question about citizenship will discourage participation in the count, skewing these results. For the Trump administration, with its distinct war on aliens and immigrants raging, this could be the exact intended effect.
In this week's update on chaos in the president's cabinet, there has been one new replacement and innumerable bad decisions. President Trump moved to replace Veterans Affairs Secretary David J. Shulkin with his own personal physician. Dr. Ronny L. Jackson is now to be faced with the serious challenges of the department, including its completely insufficient personnel and infrastructure. Dr. Johnson will still need to be approved by the US legislature before officially taking on the position, and this process could be problematic due to his sheer lack of relevant experience. Meanwhile, Secretary of Housing and Urban Development Ben Carson worked this week to scale back protections for fair housing, and the EPA is planning to roll back pollution requirements for cars in the US.
International news from the US this week saw a tensing of relations between the US and Russia. In response to the Russian attack on former spy Sergei Skripal and his daughter in the UK earlier this month, Trump decided to expel 60 Russian officials from the US and to close the country's consulate in Seattle. In retaliation, Russia expelled 60 US diplomats and closed the US consulate in St. Petersburg. Relations between the countries appear to be at their worst since the Cold War, presenting a serious concern to the international community.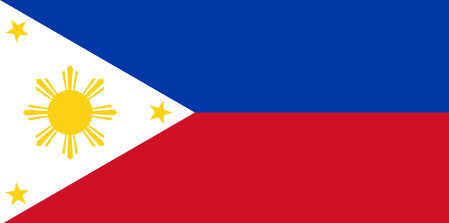 Philippines
Vicky Tauli-Corpuz, a defender of indigenous rights and a special advisor to the UN on the subject, has been branded a terrorist by the government of the Philippines. This was officially over alleged connections to Maoist rebels in the country, with about 600 others also facing this terrorism charge. Tauli-Corpuz and many activists attest, however, that the label is merely a means for the government to target perceived political threats. In this case, the threat is the international attention that she has worked to draw to human rights violations by the government against indigenous peoples. An op-ed by Tauli-Corpuz for the Financial times warns that "You can keep shooting the messenger, but you will run out of bullets before we run out of messengers and, at the end of the day, the message will be heard."
Separately in the Philippines this week, the first public hearings by the Commission on Human Rights of the Philippines have begun into whether citizens' human rights have been violated by fossil fuel companies. Testimonies at this trial so far have consisted of accounts of the tragic effects of climate disasters on livelihoods and ecosystems in the country. Many climate action groups see this trial as a huge and critical step for the environmental movement around the world. These hearings are expected to last a year.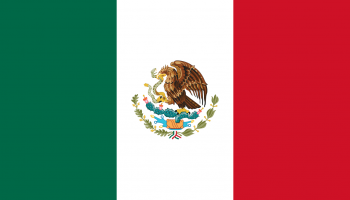 Mexico
The landscape of candidates for the presidency has been relatively settled, but today the official campaigning begins. Concerns over fake news in the country are growing, and rumors of meddling by Russian agents are leading the National Electoral Institute (INE) to take steps to protect the country and its elections from foreign influence. The INE has signed deals with both Facebook and Twitter, and is expected to sign a third with Google. These deals are to limit the impact of bots and trolls, which digital experts warn are being used by political parties at higher rates than have been seen before in the country.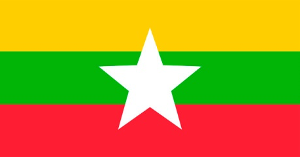 Myanmar
Myanmar's parliament officially elected Win Myint to the presidency, succeeding Htin Kyaw who retired last week. Myint has been a longtime Suu Kyi loyalist, and that is not expected to change. Some analysts fear that he will be unwilling to put the country's interests first, before Suu Kyi's or the military's wishes, and that this will be a nominal change at best.
In other news, the defense lawyers for the two jailed Reuters journalists have filed a motion to dismiss their case. They say that there is not any legally sufficient evidence that could be presented against the reporters. One of the reporters, Wa Lone, petitioned the new president, asking for freedom of the press in Myanmar and saying that he and other imprisoned journalists were there to report the injustices happening in the country. The police and prosecution maintain that they were arrested for violating the Officials Secrets Act by possessing confidential state documents illegally.
Other News:
Syria – Russia has announced that the massive military offensive in Eastern Ghouta is almost over. Rebels have been cornered to just one town in the region, and tens of thousands of civilians have now been given safe passage out of the area. – Reuters
Egypt – President Abdel-Fattah al-Sisi is poised to stay on for a second term after the elections this week, with polls showing a victory of 92% from the 25 million votes counted so far. Many lament the backsliding, finding this election reminiscent of those that were taking place before the Arab Spring in 2011. – CNBC
Belarus – At least 70 people, but possibly many more, were arrested in Minsk for attempting to hold an opposition protest while attempting to hold a march. They had come out on the 100th anniversary of Belarus' 1918 proclamation of independence from Russia to oppose Lukashenko's authoritarian government. – ABC News
Honduras – Protests in the country continue against the re-election of President Hernandez and the continued detention of 26 political prisoners. Since these protests began in late January, hundreds of people have been arrested and at least 38 people have died. – teleSUR
Hungary – Recent numbers from Hungary have shown that a majority of voters want far-right Prime Minister Orban out of office. Their failure to unify the nation's many opposition parties, however, effectively ensure that he and his party will maintain their huge majority of seats and power in the upcoming elections. – NYTimes
Guatemala – A judge in Boston has ordered that a Guatemalan man accused of war crimes and human rights violations be returned to his home country. He served as a paramilitary commander during Guatemala's civil war, and the government claims he was involved in murders and other crimes against indigenous Mayans. – ABC News
Cambodia – Opposition members gathered in Phnom Penh this week, in a rare public demonstration since last year's government crackdown. They came out on the 21st anniversary of a deadly grenade attack on an opposition rally that killed at least 16 people and left hundreds injured. – Reuters
New Malaysian Bill Against Fake News Isn't Solving Any Problems
It's no secret that in this modern age of fast and easy communication, fake news has become a serious threat to justice and democracy. Malaysia caught the world's attention this week, however, after introducing a controversial bill that effectively worsens the very crisis it's trying to solve.
Vietnam's Own Lady Gaga Detained Post Album Promo
Singer and activist Mai Khoi Do Nguyen was detained upon returning from Europe, where she was promoting her most recent album titled "Dissent." Her fame has so far kept her relatively safe from the harassment many Vietnamese activists experience. But, as the regime grows more comfortable exerting its power and the international community turns a blind eye to human rights violations, even those above the fray are subject to the whims of the government.