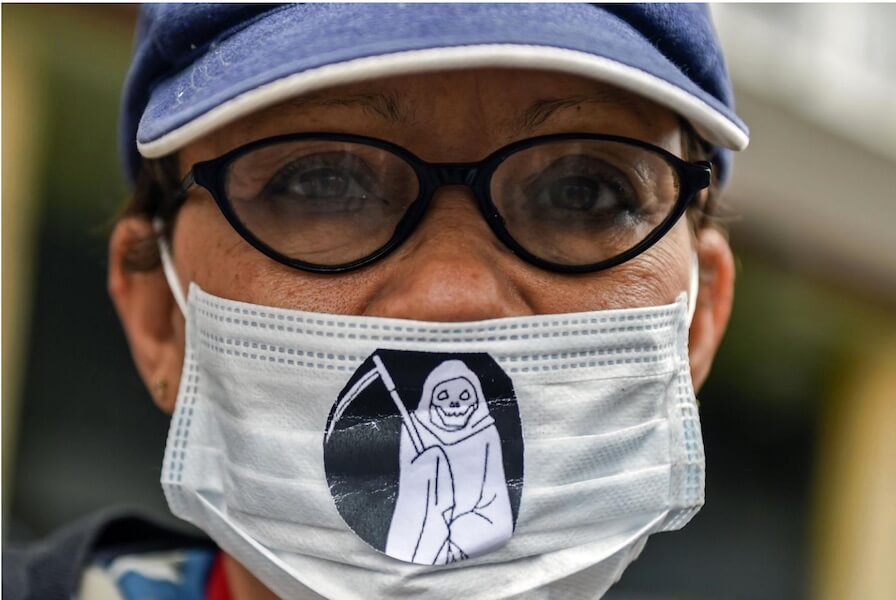 Photo: A woman wearing a mask depicting the grim reaper takes part in a protest against the lack of medicine and medical supplies in Venezuela's hospitals in Caracas, Venezuela. Newsweek.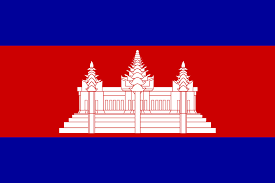 Cambodia
The upper house of Cambodia's parliament met for the first time since the election in February, which had been highly controversial. Ruling party CPP won every seat that had been up for election after the Supreme Court dissolved the main opposition party, banning lawmakers from running, and stripping 5,000 opposition councillors of their voting rights. During the session, the King of Cambodia delivered an address in which he urged senators "to protect justice and human rights," and also made the dubious claim that "liberal multiparty democracy is going smoothly" in the country.
The head of opposition party Khmer National Liberation Front (KNLF), Sam Serey, was arrested in Thailand at an immigration center north of Bangkok. He has now flown to Denmark, thanks to the intervention of the Danish government and a human rights group. It remains unclear why the Thai government acquiesced to this move.
Prime Minister Hun Sen urged union leaders on Sunday to avoid aligning themselves with the remnants of the CNRP and to tell union members to not organize political protests. Hun Sen has been reaching out to garment workers, who make up an 800,000-strong voting bloc, by promising higher wages and health care benefits. Union leaders suggest the prime minister is trying to prevent the workers from taking to the streets in protest, and instead cooperate with the government, perhaps remembering the 2013 and 2014 protests that ended when security forces fired on the crowds, killing five. He directly warned Cambodian Labour Confederation head Ath Thorn and former unionist Rong Chhun against involvement, both of whom are frequent government critics. Former opposition leader of the CNRP Sam Rainsy said in an email that Hun Sen's orders violate Cambodians' protected freedoms of opinion, association, and expression.
On April 24, about 100 workers marched from First Gawon Apparel garment factory to Phnom Penh's Meanchey District Hall. The workers say they have not been paid for four months, and that they have since been camped outside the factory to prevent managers from removing equipment that could be used to pay back wages. Some have been unable to pay rent or tuition for their children's schooling because of the lapse in pay. District Governor Pich Keo Mony assured workers that representatives from the Ministry of Labour would be sent to speak with the factory owners. He was critical of their march en masse, however, citing the adverse consequences of protest to "affect the public order and impact traffic," adding that he wishes the workers would have instead sent a few chosen representatives.
The Cambodia Coordination Committee (CCOC), a nongovernmental organisation that has participated in previous national elections, will begin registering its members to act as observers for the July national election. CCOC director Pouv Borey has said nearly 2000 individuals are set to join the process. The National Election Committee (NEC) issued a statement earlier in April to welcome national observers. After the election, participating organizations are expected to submit reports on their observations and conclusions to the NEC. As of April 23, no group had completed the paperwork to register as an observing organization. Some NGOs are waiting until the final registration of political parties in mid-May to decide.
The registration of new political parties begins next week. The Deputy President of the NEC has said that currently 37 parties are registered, but is unsure how many will put forward candidates — some plan to boycott the election entirely.
Russia has agreed to train Cambodia's National Police in combating terrorism and cybercrime. The partnership raised red flags for political analysts and observers who worry it could lead to more oppressive tactics, considering the Kremlin's track record for handling social media matters. The decision came the day before Cambodia dove 10 spots on the World Press Freedom Index. A report from Global Information Society Watch was released on the trend of harsher crackdowns on online activities, with Cambodia censoring online expression to the extent that human rights activist Sevan Doraisamy has described it as a "legal euthanization of dissent and political expression."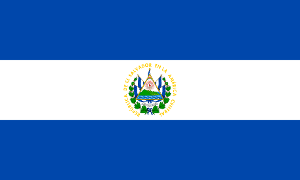 Nicaragua
Following the recent violent protests against a social security reform, tens of thousands of protesters marched in the capital Managua on Monday, calling for president Daniel Ortega and his government to step down. Although he had agreed to reverse the changes to the social security system the day before, the protesters are demanding the resignation of Ortega and his wife and vice-president Murillo, as well as the release of political prisoners and an investigation into the killings. Reportedly, streets are tagged with graffiti reading "Get out Ortega" and "Death to Daniel." In addition, several journalists working for state-run media have resigned.
The anti-government protests in Nicaragua has so far resulted in the death of 63 people, according to Marcus Camona, head of the Permanent Human Rights Commission (CPDH), who went on to call it a 'massacre by the criminal police'. Camona said 15 people are still unaccounted for and nine known to be in intensive care, with around 160 people injured by bullets.
On Tuesday, the Roman Catholic Church agreed to mediate between members of civil society and President Ortega, and the day after, reports said Nicaraguan police had released dozens of detained lecturers and students, some who say they have been tortured and beaten by police, and came out of prison with their heads shaved, barefoot and bruised. Ortega says he is willing to have a dialogue, and pro-democracy protesters are reported to now be allowed to march. A group of students who took over the Polytechnic University in Managua, as well as business leaders and Catholic clergy, are preparing to negotiate with the president.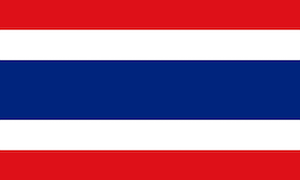 Thailand
With the fourth anniversary of the military takeover approaching next week, activists in the country plan to increase their resistance to the junta and hold a demonstration. The Supreme Commander, Thanchaiyan Srisuwan, said security authorities are preparing to deal with demonstrators. He described the military as "part and parcel of national administration" and announced the military's intention to support the prime minister in his bid for another term.
The Karen Peace Support Network intended to present a new report on its findings on human rights abuses in Karen State by the Myanmar military, but their event at Chiang Mai University was cancelled by Thai police, apparently at the request of the Myanmar military. Initially, the event was moved to another venue, but it was ultimately cancelled when the Thai police showed up at the second location.
A public lecture at Phayao University on the role of student movements in Thailand's development and politics was also cancelled earlier this week, the university citing orders of the Thai military. Three anti-junta student activists were expected to speak on a panel, and at first the university responded by banning them, but after some negotiating with the event organizers, it eventually cancelled the event altogether.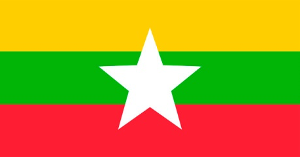 Myanmar
The Bangladesh government and local aid organizations are working to prepare refugee camps for monsoon season. A voluntary relocation option has been suggested, but it would leave those who remain in perilous accommodations. Médecins Sans Frontières say they are readying for "mass-casualty scenarios." A government assessment puts 133,000 refugees at critical risk— but only around 300 volunteers have been trained in first aid and search-and-rescue.
The opposition group Union Solidarity and Development Party (USDP) has added its voice in objection of requiring Rohingya to have a National Verification Card (NVC) in order to freely move about the country. USDP spokesman Dr. Nanda Hla Myint announced that that the party will not accept this government plan, and that it will "strongly oppose it along with other party alliances and nationalist groups" and the refugees who have already expressed their indignation.
Over 160 civil society groups have signed an open letter to Myanmar's president, urging him to immediately release the two Reuters reporters accused of holding sensitive information in a case they call "obviously unreasonable". Last week, one of the prosecution's witnesses, a police captain, told the court that a senior officer had ordered a "trap" for the journalists to frame them for possession of secret documents. The prosecution is now trying to claim that the captain is an unreliable witness to get his testimony tossed out. A Myanmar judge will decide next week if the captain can be considered credible. The prosecution is arguing he lied in his testimony because he is holding a personal grudge against the government. Government spokesperson Zaw Htay has not commented on either the letter or the developments in the free press trial.
The UN has urged all parties involved in the conflict in Myanmar's northeastern Kachin State to honor their international obligations to end the violence under international humanitarian law. The Kachin Independence Army and government forces have clashed repeatedly in the area since the beginning of the year, forcing many locals to flee the violence and trapping still more in the conflict zones, posing "grave protection concerns for these communities."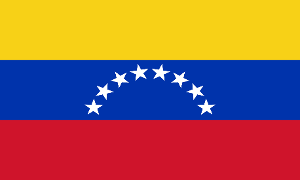 Venezuela
The UNHCR criticized the "forced deportation" of 82 Venezuelan asylum seekers from Trinidad and Tobago. The government of Trinidad and Tobago has since denied any "force," saying the refugees' return was voluntary. Trinidad and Tobago said the Venezuelans were detained at the immigration detention center (IDC) for various offenses, and then before their return at the airport, were "asked if they had any fear or objection to returning to their homeland" to which all allegedly said they had none, according to a statement from the Ministry of National Security. This procedure is not in line with international standards, which involve individual counseling with the UNHCR and a written statement from each refugee of their free consent to return to their home country.
Patients and doctors joined in protest in public hospitals across Venezuela for an increase in salaries and medicine supply. At another protest outside the the Health Ministry headquarters in Caracas, police charged the demonstrators and kept the doctors and patients from entering the ministry. The protests are part of a larger trend across the country of a rise in demonstrations, according to social conflict NGO "OVCS" which states there has been a 93% increase in protests this year.
Around 3 million children, more than a third of Venezuela's school-aged children, are missing some or all of their classes as teacher and parents decry the low salaries and lack of school lunches. Free education was once an essential element of Chavez's socialist plan, but has suffered with other social and welfare programs as the country's economy plunges into crisis. Officials try to downplay the issue, but many education experts fear the combination of hunger and closed schools will lead to an uneducated and "stunted" generation.
The presidential campaigns have kicked off, starting with rallies held by both candidates where Maduro gave away trash trucks and tractors and spoke on his Plan de la Patria 2025 (Homeland Plan 2025), which includes "improving both education and public healthcare sectors, building five million new homes, as well as revolutionizing the economy." His competitor, Henri Falcon, described plans to depoliticize state oil company PDVSA and "dollarize an ailing economy." Rallies for both sides have been poorly attended, unlike in previous campaigns. Falcon, who split from the main opposition, was undermined by other opposition activists who were organizing rallies the same week promoting abstention from the May election.
Diplomatic ties between Panama and Venezuela were improving as of Thursday, when the former agreed to return running flights to and from Venezuela and restore its ambassadors. The relations soured earlier this month when Venezuela cut ties with various Panamanian officials and companies for alleged involvement in money laundering, but look now to be back on track.
According to a piece in the Miami Herald, Colombian President Santos has serious concerns that Maduro and his Constituent Assembly is "secretly drafting a new constitution" that would remove voting power from the people and place it in the hands of "government-controlled 'mass organizations'" that would elect local officials to elect legislators, who would ultimately pick the country's most powerful leaders.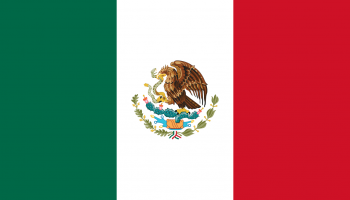 Mexico
The first debate between the five presidential candidates took place April 22. The main themes, according to the Washington Post, were violence and public safety, corruption and impunity, and democracy and social inclusion. The candidates were "quick to abandon policy talk to attack the front-runner," Lopez Obrador, who faced harsh criticism for his proposed amnesty plan for narcos. He responded that the criminals were not, in fact, the main issue, but that it is poverty that drives the "necessity" of crime. Anaya, PAN candidate and holding second place in voter opinion polls, pledged to create an independent attorney general's office to target political corruption. He has been struggling to get out from under the pall of accusations of corruption and money laundering lowered against him. Meade, PRI candidate, has been dragged down by the ruling party's affiliation with insecurity and rampant corruption under Pena Nieto's rule. His points centered on "preventative and investigative policies" to curb corruption and therefore crime. He also mentioned creating a new agency to focus on kidnapping and trafficking.
In other news, the "migrant caravan" that has been making its way from southern Mexico to the US border finally reached Tijuana on Wednesday evening. Many like it have been organized before, but this is the first to gain mainstream US media attention. US government officials have warned that the immigrants would face harsh prosecution if any illegally entered the United States or made "a false immigration claim."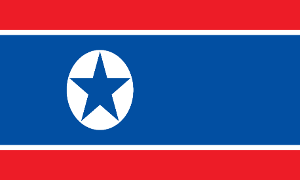 North & South Korea
The leaders of North and South Korea have formally agreed to sign a peace treaty ending the Korean War by the end of the year, and also to remove all nuclear weapons from the Korean peninsula. "The two leaders solemnly declare … that there will be no more war on the Korean Peninsula and a new era of peace has begun," announced the meeting's declaration. Further declarations from the leaders included the promise of quadrilateral meetings between North Korea, South Korea, the US, and China that will work toward closing the war chapter, the cessation of all hostile acts, the conversion of the demilitarization zone (DMZ) into a "peace zone", a commitment to reunite families separated by the war, economic integration initiatives, closer diplomatic relations at all levels of government, and the participation of joint teams at international events. The event took place at the 'Peace House' on the DMZ, a site that could be used for future talks and negotiations, including the upcoming summit planned involving the US.
Earlier, Kim Jong-un had made history as the first North Korean leader since the Korean War to set foot in South Korea. The event was ceremonious, friendly, and full of promise for better relations to come. At the event, Kim Jong-un pledged a "new history" between the countries, and the leaders symbolically crossed the border both ways, holding hands.
Not all South Koreans were in favor of this meeting or of these developments, however, with rallies being held across the country. One such rally in Paju opposed the summit, providing a forum for those who view the North as too fundamentally despicable and volatile to be negotiated will. Overall though, the protests, just as the summit itself, were generally a topic of controversy among the South Korean population. A recent poll showed that only 58% of South Koreans view reunification as necessary. Many opponents cite politics, security, economy, social attitudes, and cultural differences as reasons that reunification might not be a good idea.
In other news, a study by China this week found that a North Korean nuclear testing site has collapsed, likely rendering it unusable and unsafe for further testing. The study also raised caution about possible radiation leaks that could result. This finding is also significant for the light it sheds on the North's offers to end nuclear testing, adding a dose of reality to what many have tried to frame as purely goodwill.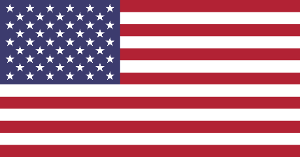 United States
As many as 50,000 teachers in Arizona and Colorado took to the streets yesterday, in the latest and largest of teacher protests sweeping the US recently. They are demanding higher salaries that should eventually match the national average, new and up-to-date classroom materials, and smaller class sizes. More than 75% of schools in Arizona were affected by the protests, and the numbers in Colorado are expected to rise drastically as demonstrations continue through the end of the week.
Much has happened this week in the world of the cabinet of President Trump. Mike Pompeo, former CIA director and notoriously hawkish hardliner, has been confirmed as the new Secretary of State. Ben Carson, secretary of Housing and Urban Development, proposed changes to national policies this week that will hurt the Americans who need help the most. His proposals will triple rent for the poorest households, make it easier for the government to impose work requirements on beneficiaries, and restrict the overall safety net in place for these people.
Meanwhile, Scott Pruitt of the Environmental Protection Agency faced grilling by two congressional panels on Thursday over recent allegations of ethical transgressions and excessive spending. In the hearings, most questions and accusations were denied or deflected, to the immense dissatisfaction of lawmakers who strive to hold him accountable for his offences.
Finally, an ongoing cabinet appointment process stirred up tremendous controversy in the US, until bipartisan calls for Trump to withdraw his nominee were finally realized. The president had nominated Dr. Ronny L. Jackson, currently working as the White House physician, to head the Department of Veterans Affairs (VA). Recently emerging allegations released by the Democratic staff of the VA detailed serious improper conduct, including numerous drunken incidents and the abuse of prescription medications for himself and other government officials. In this release, staff members are quoted describing Dr. Jackson as "the most unethical person I have ever worked with," "flat-out unethical," and "incapable of not losing his temper." Republicans were also vocal opponent to the appointment, however they were not quite as concerned as the Democrats about his transgressions. "Republican senators say they aren't eager to spill blood defending a nominee against a barrage of allegations of unprofessional conduct when they already have serious questions about his ability to manage a vast and complicated federal bureaucracy," explains an article by The Hill.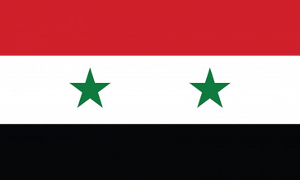 Syria
The Organisation for the Prohibition of Chemical Weapons (OPCW) was finally able to access Eastern Ghouta this week, to collect samples that will let them test whether chemical weapon attacks were carried out by the Syrian government on April 7. That attack killed at least 40 people and is already widely understood to have involved chemical weapons, including by France, the UK, and the US, who carried out joint airstrikes recently to cripple Syria's capacity for production and deployment of these weapons. As was reported last week, the Russian and Syrian governments had been blocking the OPCW from access to the site, and even allegedly attempting to sanitize the area before a fair analysis could be conducted. Said an expert regarding the meddling, "It is unlikely that all traces of evidence could be removed, but it could be tampered with." Now, with the OPCW having finally collected some initial samples, they are transporting them out and will evaluate whether more are needed.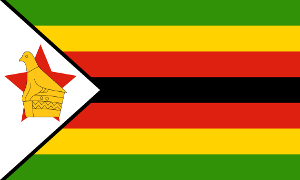 Zimbabwe
On April 23, thousands of nurses finally returned to work, ending the strike, as unions say renewed negotiations with the government are about to begin. Reportedly, no nurses have been turned down or formally dismissed, and they were all able to apply for re engagement or sign new contracts. It was the biggest mass action taken during the presidency of Mnangagwa. The nurses are still waiting for the disbursement of their $17million allowances.
Foreign affairs minister and retired general Sibusiso Moyo visited the Royal Institute of International Affairs, Chatham House in London, where he told Zimbabweans that the results of the election would be respected even if Zanu-PF and president Mnangagwa lost the elections. Zimbabwe's largest opposition group, known as the MDC Alliance, have expressed the need for the army to and Commander of the Zimbabwe Defence Forces General Valerio Sibanda to make an "unequivocal and unconditional undertaking to the people that the military recognises and accepts the sovereignty of the people of Zimbabwe to freely choose their government" MDC Alliance spokesman said.
Thousands of villagers around east Zimbabwe's Marange diamond fields took to the streets on Monday protesting the looting of diamond revenue. According to witnesses interviewed by Human Rights Watch, the protesters were met by armed soldiers and police who fired tear gas canisters to disperse the demonstrators. Policed claimed the protest had not been authorized under the repressive Public Order Security Act (POSA). HRW have called for constructive dialogue and for authorities to investigate the violence against the protesters. Only a few days before the protest, former president Robert Mugabe was called by a parliamentary committee to explain his 2016 statement that $15bn worth of gems had been looted from fields in eastern Zimbabwe.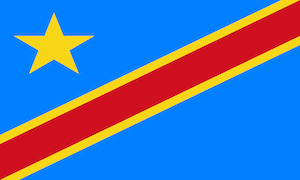 DRC
On Tuesday, the Democratic Republic of Congo's main opposition party held its first public rally in Kinshasa in two years. The rally was called by new party leader Felix Tshisekedi, who set the intention to unveil the broad outlines of his party's electoral campaign. Late last year he called for a campaign of civil disobedience but that has been severely hampered with opposition rallies banned since September 2016.
South African Development Community (SADC) Heads of State met on their one-day summit meeting in Luanda on April 24. The main topics of discussion were regional security issues and bringing about stability in Lesotho, the Democratic Republic of Congo and Madagascar. SADC is adding support behind the electoral process and had earlier appointed former Namibian President Hifikepunye Pohamba as the Special Envoy to the DRC ahead of the elections. However, South African President Cyril Ramaphosa, who chaired the summit, stated that "Now that DRC has made so much progress, it is no longer necessary to have a special envoy because they are going to consolidate the progress".
In other news, the DRC's Ambassador to Zimbabwe, Mwawampanga Mwanananga, dismissed claims by Botswana that President Joseph Kabila will contest again for elections in December, claiming that he is misinformed.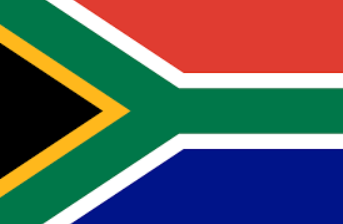 South Africa
This week, thousands of protesters marched in Johannesburg demanding improved rights and a higher minimum wage. South African unions had called for a national strike in response to the government's plan to raise the minimum wage to just over one dollar. On Wednesday, protesters called for the proposed hourly wage to be scrapped and replaced with a "living wage" of 12,500 rand ($1,000) a month, a wage three times higher than the current 20 rand an hour minimum wage. Labour ministry spokesman Teboho Thejane said they had received a memorandum from protesters and that officials hoped to finalise amendments to minimum wage legislation with lawmakers by August.
On Tuesday, hundreds of community members, civil society organizations and environmental activists marched and chanted slogans in front of Pretoria High Court, was presiding over a case brought by the Xolobeni community against the government that, if successful, could have far reaching implications for mining communities across the country. The Xolobeni community is asking that the South African Department of Mineral Resources cannot issue a mining license without the community's consent.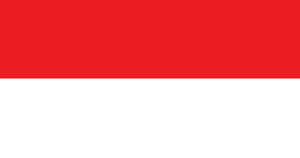 Indonesia
Indonesia is investigating reports from Islamic State supporters that Bahrumsyah, Southeast Asian commander of the militant group was killed by U.S. airstrikes in Hajin, north of the Syrian city of Abu Kamal, last Tuesday. A senior official with Indonesia's counter-terrorism agency said that if the reports were true, it would become a "motivation to carry out reprisal attacks" in Indonesia. According to data from Indonesia's counter-terrorism agency, over 600 Indonesians have traveled to Syria to join IS, and 482 have been deported by foreign governments while attempting to join.
Setya Novanto, former speaker of parliament and chairman of the Golkar party, was sentenced to 15 years for corruption and his role in stealing $170m from public funds. He will be fined 500 million rupiah ($36,000) and will be barred from public office for five years after serving his sentence. According to prosecutors, Novanto was among about 80 officials who used the introduction of a $440m electronic identity card system to steal more than a third of the funds in 2011 and 2012.
On Friday last week, five women and three men were caned in public in Banda Aceh, the capital of Aceh province, were Shariah law is implemented. They had been sentenced to caning for 'showing affection in public' and for 'prostitution'. The caning was carried out in public, even though is was recently decided that the province shall no longer allow public canings for violations of Shariah law.
Other news:
Armenia – After days of intense people power on the streets of Armenia, and in a too-rare win for democracy, Prime Minister Serzh Sargsyan has resigned. He left with the words, "You have won, proud citizens of the Republic of Armenia. And no-one can seize this victory from you. I congratulate you, victorious people." – NYTimes
Cuba – In a surprising development in the movement for equality, as of last week's elections, three of the six vice presidents of Cuba's ruling Council of State are black, including the first vice president, and three are also women. – NYTimes
Maldives – Abdulla Sinan, an opposition member of the party South-Machhangolhi, is currently on trial for terrorism charges for "attempting to overthrow the government" in the legislative chaos that took place earlier this year. – AVAS
Hungary – Thousands continue to resist the crackdown on NGOs pushed by recently re-elected prime minister Viktor Orbán. Currently, the government is moving to give the interior minister the right to ban NGOs that pose a "security risk" and to impose a 25% tax on those that support migration. – Euractiv
Vietnam – Following the country's continuous attempt to crackdown on corruption, police ordered the arrest of several former officials and police officers last week linked to a tax evasion – and abuse of power case. They are suspected of revealing state secrets, violating regulations on the management of state property and land management. – Washington Post
Laos – A minimum wage increase has been announced and will come into effect on May 1, 2018. – Lexology
SOSNicaragua – Is the Ortega Murillo Dynasty Crumbling ?
Across Nicaragua, the protests raged as the people stood against proposed social security reform. The government responded with a media blackout and repression but eventually capitulated to the outrage of the people. Over 25 people died in the process.
Kidnapping and Murder of Ecuadorian Journalists Just One Facet of Declining Free Press
At the end of March, an Ecuadorian media team was kidnapped by a rebel group along the Colombia-Ecuador border. Two weeks later, their deaths were confirmed and journalists in both countries are condemning their governments for the lack of action taken to secure the lives of their colleagues. And across the world, journalists suffer yet more injustices: arbitrary detention, harassment, and threats against their lives. Social movements must not only demand the hard work of journalists but also reciprocate with protection and support.