Dear friends,
CANVAS is pleased to bring you another weekly report! This week covers protests in Iran and Hong Kong, free speech restrictions in Chile, the oppression of civil society in Zimbabwe and Nicaragua, as well as many other stories.
Coronavirus [UPDATE]

U.S. President Donald Trump tested positive for coronavirus early Friday morning, placing the country into further uncertainty amidst an already fraught political climate leading up to the November 3 election. On Thursday, multi-national tech company Amazon released reports that nearly 20,000 of the company's employees have tested positive for the coronavirus amidst pressures from labor groups to publicize the number of workers infected by the virus. A group of 16 life-science companies have pledged to work together to get COVID treatment and diagnostic products to the developing world, using not-for-profit and tiered pricing.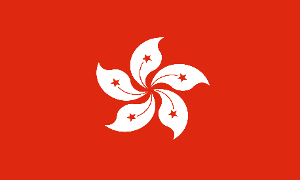 Hong Kong
Despite the banning of one march planned by the Civil Rights Human Front on China's "National Day," 86 protesters were arrested at scattered demonstrations on charges ranging from "not being able to show a valid Hong Kong identity card" to "disorderly conduct in a public place." Three Hong Kongers had already been arrested earlier in the week for calling for violence on National Day. Separately, the Chinese government passed a directive ordering all American diplomats to receive permission from the Beijing Foreign Ministry before speaking to their counterparts in Hong Kong. If an American calls without permission, Hong Kong officials have been instructed to simply say, "I can't speak with you," and end the call.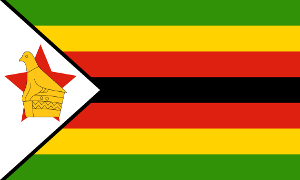 Zimbabwe
Zimbabwe opposition politicians and activists continue to be targeted by the current regime. Activist Joana Mamombe, who faces trial for making "allegedly false claims of torture by suspected state security agents," was sent to the infamous Chikurubi maximum security prison for psychiatric evaluation. Additionally, the state security minister Owen Ncube accused oppositionists of working with Western governments to smuggle guns into the country as part of a broader plot to topple President Emmerson Mnangagwa and his government. A leader of the main opposition movement, Movement for Democratic Change, has denied these allegations and said they remain "committed to nonviolence."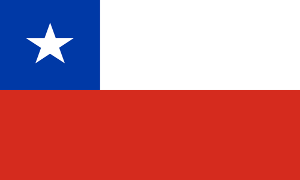 Chile
This week, the Human Rights Watch has called upon the Chilean government to reject an "Anti-Denial Law" that will soon pass through the Chilean Senate. This law would criminalize the denial, justification, or approval of the human rights abuses that occurred during the country's military dictatorship of the years between 1973 and 1990. This bill would contravene existing human rights standards protecting the freedom of speech. Additionally, the Chilean government announced it would not sign the Ezcasu Agreement, which aims to guarantee "full and effective implementation of the rights of access to environmental information, public participation in decision-making processes and access to justice in environmental matters."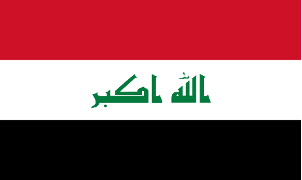 Iraq
According to Iraqi government officials, U.S. Secretary of State Mike Pompeo has threatened to close the American embassy in Baghdad unless the government intervenes to stop militia attacks on American diplomatic missions. Pompeo claims that these attacks have been increasing in frequency over the past few months. The U.S. government has already "begun preparations to withdraw diplomatic staff if such a decision is taken." Iraqis fear that such a withdrawal would be followed by military action, leaving their country caught in the crossfire between the U.S. and Iran. Meanwhile, thousands of protesters gathered in Baghdad to mark the one-year anniversary of mass demonstrations against Iraq's ruling class. Though the initial movement died down after several months, protesters are back in full force demanding "youth employment, functioning public services and the guarantee of transparent elections."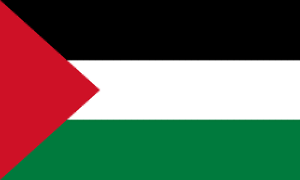 Palestine
This week, AlJazeera reported on the continuation of the ongoing displacement of Palestinians and general policy of transfer of Palestinians in East Jerusalem, which is aided by their fragile residency status. This residency status is described as that of a "permanant resident" similar to that of foreign nationals residing in Israel, though they are indigenous to the territory. Palestinians have also marked the 20th anniversary of the second Intifada (al-Aqsa Intifada) and the building of the apartheid wall between the West Bank and Israel this week.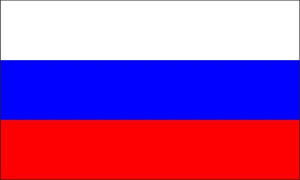 Russia
Russia continues to struggle with its COVID-19 caseload as the government orders businesses to have one-third of their workforces work remotely and Moscow hospitals reach full capacity. This week, Opposition leader Alexei Navalny accused President Vladimir Putin of poisoning him. In response, the Kremlin claimed that Navalny was working with the Central Intelligence Agency. Separately, Armenia has asked Russia for help in its escalating conflict with Azerbaijan in the disputed Nagorno-Karabakh region. Russia has accused "foreign terrorists and mercenaries" of playing a considerable role in the conflict.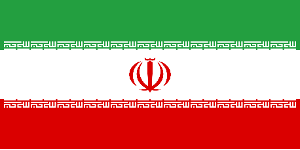 Iran
Protests have flared on the in Iran over the control of Nagorno-Karabakh, a disputed region within Azerbaijan controlled by ethnic Armenians. Many of the protestors, ethnic Azerbaijanis, demanded that Iran closes its borders with Armenia, in which it is believed arms have been transported through. The International Atomic Energy Agency, a UN nuclear watchdog, has been granted access to inspect a location in which it was believed Iran implemented its alleged nuclear arms program in 2003 after seven months of being denied access by Tehran. Tensions have also flared between Iran and Iraq following the publishing of an editorial piece criticizing the Grand Ayatollah of Iraq for inviting the UN to observe elections by Hossein Shariatmadari, an advisor of Iranian Grand Ayatollah Khameini.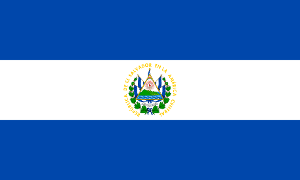 Nicaragua
Two controversial bills were proposed in the Nicaraguan assembly this past week. The first law, called the "Foreign Agents Regulation Law" would "require any person who receives funding from abroad to register with the Ministry of the Interior as a "foreign agent." They would then be subject to close monitoring and restrictions on their civic and political rights." It has been termed a "weapon of the police state against civil society" by the Nicaraguan Platform of NGO Networks, according to local sources. The second law would "make spreading fake news on social media punishable by up to four years in prison." Similar lawd abroad have been met with criticism, as they tend to be applied disproportionately to opponents of the current regime.