Dear friends,
CANVAS is pleased to bring you another weekly report! This report covers groundbreaking foreign policy developments in Sudan, Iran-sponsored interference in the U.S. Presidential election, developments in Southeast Asian protests, and more.
Conflict Update
Protests have continued since the Indonesian government approved a new omnibus bill two weeks ago that loosened labor and environmental regulations on the country; with no change to the law, many Indonesians will see severance pay and hazard pay go down, as well as the removal of environmental checks for some companies, prompting further concern that the government is serious about keeping the bill.
The Thai government has placed an emergency decree outlawing all public gatherings of more than five people on Bangkok and granted security forces more power to crush dissent. Demonstrators have defied this, even surrounding Bangkok's Victory Monument with more than ten thousand people in order to block traffic in a busy area of the city. While the emergency measures have since been lifted, residents of Bangkok are now calling upon the Thai Prime Minister to resign within three days. Watch our ten-minute interview with prominent Thai activist Mook on our Instagram page.
About 2,000 protesters engaged in violent clashes with the police in Prague last Friday after the Czech government imposed a new set of COVID-19-related lockdown measures in light of record-breaking case numbers. Many protesters threw firecrackers at the police, who responded with tear gas and a water cannon.
Last Friday's beheading of a teacher who used caricatures of the prophet Mohammed has sparked protests across France. While some have joined the protests to "protect free speech," other demonstrators have been spotted holding signs such as "No to Islamization" and "Nazislamization is cutting our throats."
Coronavirus [UPDATE]

The number of active COVID-19 cases in the United States has increased to over 77k people, a record-breaking statistic. The total number of coronavirus cases in the country is now at nearly 8.5 million with 224,280 deaths. The Prime Minister of Scotland introduced a new five-tier system of coronavirus restrictions, placing different parts of the country under different lockdown measures depending on infection rates. North Korea has warned its citizens of the seasonal dust clouds that travel from China each year, claiming they might be infected with coronavirus. However, there is no known link between dust clouds and the spread of the coronavirus. As the first western European countries to report more than a million coronavirus infections, Spain and France are starting to re-implement lockdown measures in order to mitigate the spread of the disease.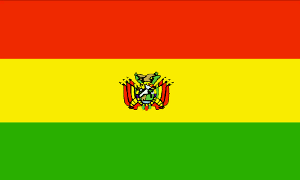 Bolivia
On October 18, presidential candidate Luis Arce of the Movement Towards Socialism Party (MAS) won the Bolivian presidential election in a landslide vote, beating his opponent by more than 20 points. Arce's victory has been recognized by interim president Jeanine Añez, former president and fellow presidential candidate Carlos Mesa, and the Organization of American states. Though ousted president Evo Morales remains the head of the MAS party, Arce claims Morales will have "no role" in his administration. The United Nations electoral mission to Bolivia cleared the electoral process of any fraud, highlighting the transparency of the elections in a feat much different than the alleged voter tampering in the elections of 2018.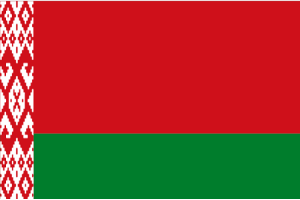 Belarus
Protests against the embattled regime of President Lukashenko continue as 280 protesters were detained nationwide, most during a rally of over 30,000 in Minsk on Sunday. Many senior citizens have taken to the front lines of these protests; one woman was quoted as saying, "I have nothing to lose. If they arrest me, I'll be proud in front of my grandkids." Despite this, Russian intelligence chief Sergei Naryshkin said this week during a visit to Belarus that the USA and its allies have been behind these months of protests. In other news, the European Union awarded the Sakharov Prize, its top human rights prize, to opposition leader Svetlana Tikhanovskaya and her movement. The announcement came just days after a senior police official announced that Tikhanovskaya was officially wanted on charges of "jeopardizing national security."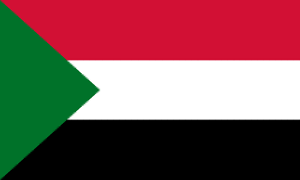 Sudan
Sudan is set to be removed from the U.S. terrorism watchlist after the African nation's government agreed to pay US$335 million to the families of American terrorism victims. Soon after, reports from the Sudanese government indicated that Prime Minister Abdalla Hamdok is "ready to proceed with normalizing relations with Israel once a yet-to-be-formed transitional parliament has approved the step." Normalizing relations between Sudan and Israel was a key during talks with the USA last month in Abu Dhabi. Meanwhile, a delegation from the International Criminal Court visited Sudan this week to discuss the charges of former leader Omar al-Bashir and two others. The Prime Minister says that he is "committed to achieving justice.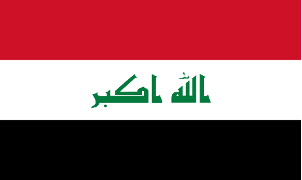 Iraq
A deal struck between Baghdad and the Kurdistan Regional Government last week has drawn fire from the Yazidi population, a religious minority group that was heavily targeted by the Islamic State. Though the plan provides a framework that would allow Yazidis to return to their hometown of Sinjar, Yazidis were not involved in the creation of the deal and say that its "security measures" will create divisions in their community. Separately, Human Rights Watch denounced the Iraqi government for "failing to take serious action against violent attacks on local journalists." In the past year, media outlets have been raided, torched, and threatened without seeing substantial government response. An anonymous correspondent in Iraq said, "For us, it is hard to obtain information without constantly fearing for our lives."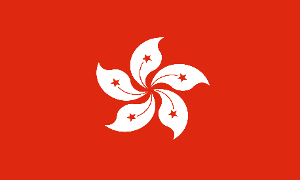 Hong Kong
The policies of many Western nations towards Hong Kongers have been in the spotlight this past week. Germany granted refugee status to a university student who fled Hong Kong out of fear that she would not be given a fair trial for the charges she was facing regarding her involvement in pro-democracy protests. After Canada granted asylum to a Hong Kong couple for similar reasons earlier this month, China's ambassador to the nation publicly condemned them this week for meddling in their internal affairs and encouraging "violent criminals" in the city. Additionally, the British government announced that it would begin accepting applications from Hong Kongers for a new type of visa next January, which would allow those wishing to leave the city a clear path to full British citizenship.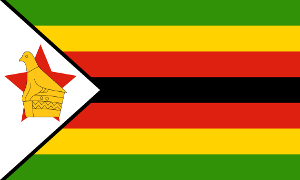 Zimbabwe
President Mnangagwa implored the international community to lift all sanctions immediately in his State of the Nation address this week. Though such sanctions, like those imposed by the US and European Union, were imposed in response to the government's human rights violations, the President argued that the measures were harming ordinary citizens. Meanwhile, outrage is rising among Zimbabwean healthcare workers who have been prevented from seeking employment abroad after the government passed a policy requiring them to obtain "official signatures to receive a 'Certificate of Good Standing.'" Most doctors cannot secure employment without this certification, prompting one doctors' group to label the policy as "an attempt to stop a mass exodus [of doctors] after poor treatment during the COVID-19 pandemic."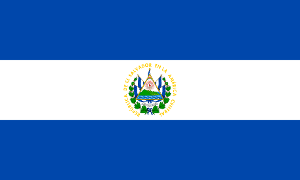 Nicaragua
President Ortega spoke out this week about the opposition he faces both at home and abroad. He said that Western powers were involved in a "campaign of viciousness" against his country, alleging that the USA is promoting and financing "terrorists who disguise themselves as democratic politicians" in Nicaragua and slamming recent sanctions imposed by the USA and European Union. He went on to deny widespread allegations that his government has been torturing jailed opposition activists. Just days earlier, the secretariat Organization of American States issued a statement condemning "persistent human rights violations" in Nicaragua.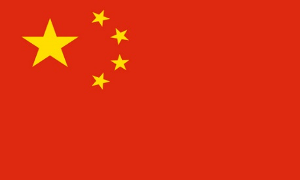 China
This week, a Canadian parliamentary committee called upon Ottawa to condemn the human rights abuses inflicted upon the Uighur muslim population by China's repressive policies and impose sanctions on the country, causing Beijing to release a statement rejecting the allegation. On Thursday, the United States approved a sale of US$1.8 billion worth of arms to Taiwan; Beijing released a statement threatening retaliation over the deal, claiming it violates diplomatic agreements between the US and China signed in the 1970s.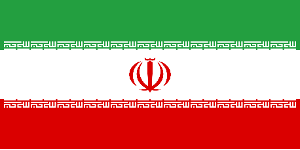 Iran
The US Department of Homeland Security issued a statement accusing the Iranian government of sending Americans emails demanding they vote for US President Trump in a tactic widely associated with a US white supremacist group called "the Proud Boys." Iranian officials issued a statement in response, condemning the "baseless accusation of meddling in a US election." As a result, the United States sanctioned five entities, including the Islamic Revolutionary Guard Corps (an elite Iranian security force) "for having directly or indirectly engaged in, sponsored, concealed, or otherwise been complicit in foreign interference." Unrelatedly, the Human Rights Watch reported this week that human rights advocates are being prosecuted by Iranian authorities for reporting abuse in prison.