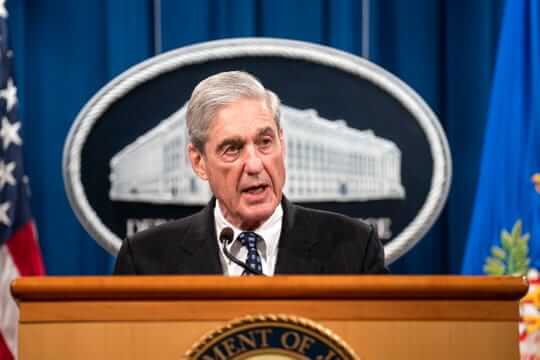 Special counsel Robert Mueller speaks on May 29, 2019. (Photo: Jim Lo Scalzo/epa-EFE)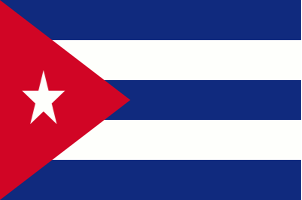 Cuba
Cuba announced this week that it would legalize private Wi-Fi networks and allow foreign companies to import equipment like routers to the country. The move will expand connectivity across the island, where up until 2013, Wi-Fi could only be accessed at tourist hotels. The new rules will go into effect on July 29 and allow private businesses to provide customers with wifi. The many existing wifi networks built using smuggled equipment will now be legal and regulated, and the creation of new networks will be encouraged. While citizens will now be able to access the internet easier and legally, the state has not loosened their control of the internet, itself. The only internet provider on the island, state-owned Etecsa, will still be the only option for connectivity.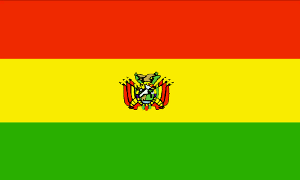 Bolivia
Bolivia's committee for the Defense of Democracy and other large opposition groups claim to declare a "state of emergency" after President Evo Morales and Vice President Alvaro Garcia Linera announced their unconditional bid for a fourth term last week. Opposition leaders met Friday in Santa Cruz, Bolivia to demand the resignation of the Supreme Electoral Tribunal after the members sided with the nation's Constitutional court to allow Morales to seek a fourth term. The opposition parties have also called for all party leaders to step down by May 31st. Opposition leaders argue if successful in his reelection, Morales will become a dictator for life and will set a dangerous precedent for leaders worldwide.
Despite Morales' power grab, opposition leaders, including former President Carlos Mesa, failed to commit to any alliances with other opposition leaders against Morales. Mesa was met with protesters shouting "Are you with Bolivia? Are you with democracy?" after leaving the meeting on Friday. While opposition parties did not reach a consensus, President Morales solidified support for his reelection after Luis Almagro, Secretary General of the Organization of American States (OAS) recently gave approval to Morales' reelection bid. The Trump Administration and other Latin American countries have largely remained silent after Morales launched his campaign for a fourth presidential term despite constitutional restraints limiting.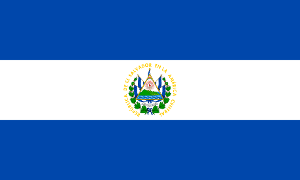 Nicaragua
The Organization of American States passed a resolution on Wednesday calling for Nicaragua to take several steps in order to reach a peaceful solution to the political crisis which has been ongoing since April last year. The resolution specifically calls on the government to ensure freedom of expression and press, allow peaceful protests, bring back the Special Monitoring Mechanism for Nicaragua, and unconditionally release all political prisoners by June 18. Along with these requests, the OAS also asked that the arbitrary detentions stop, and that refugees who were forced to leave be allowed to return safely, without reprisals. The decision to pass the resolution was split, with 20 countries supporting the measure, 10 countries abstaining from voting, and 3 voting against it.
Also this week, the Civic Alliance for Justice and Democracy moved to suspend all negotiations with President Ortega's regime after the murder of political prisoner and American citizen, Eddy Montes, in jail. The decision gives the Alliance opposition group room to find a new path of political pressure, calling for a revitalized nationwide strike to follow last week's 24 hour strike. The group continues to call for the freedom of all political prisoners, different from Ortega's strategy of releasing prisoners without actually liberating them.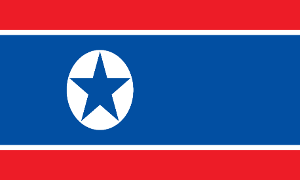 North Korea
Thae Yong-ho, former North Korean deputy ambassador to the UK who defected in 2016, has called on European tourists and travel companies to boycott cultural displays that appeal to first-time visitors. He called many of the displays "child exploitation", and accused the country of encouraging brainwashing and forced labour on young children. This is not the first time the official has engaged in such accusations, as he spoke to the Oslo Freedom Forum in Norway condemning the gymnastic displays and their tendency to both take children away from school and excuse malnutrition and forced exercise.
On Monday, US President Donald Trump told reporters that he did not think the recent North Korean missile test violated UN resolutions. He was quoted saying, "My people think it could have been a violation. I view it differently", and he referred to Kim Jong Un as a man "who wants to get attention". The missile test was North Korea's first since 2017 and is an indication of the frustration the leader feels in the months following the February Vietnam summit held between Kim Jong-Un and Donald Trump. US Secretary of Defense, Patrick Shanahan, contradicted Trump's statements by stating on Wednesday that the tests were a violation of UN resolutions. He added that the Department of Defense's job is to both enforce sanctions and, "be ready in the situation that diplomacy fails".
A recent UN human rights report released on North Korea highlighting the severity of the food shortage in the country. The World Food Programme estimates that 10.1 million people in the country are suffering from food shortages. Michelle Bachelet, UN High Commissioner for Human Rights, stated her concern that the nuclear issues in North Korea are detracting the international community from the significant violations of human rights occurring in the country.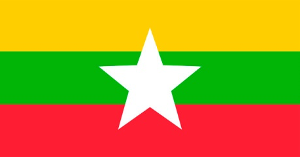 Myanmar
Myanmar has granted early release to seven soldiers jailed for the killing of 10 Muslim Rohingya men and boys during a 2017 military crackdown in the western state of Rakhine. The seven soldiers were the only security personnel the military has said it has punished over the 2017 operation in Rakhine, which drove more than 730,000 Rohingya Muslims to flee to Bangladesh. The soldiers were freed in November of last year, serving less than a tenth of their 10-year prison sentence, which is less time served than the two Reuters reporters who uncovered the killings, Wa Lone and Kyaw Soe Oo. Prison officials declined to provide further details about the release, which was not disclosed publicly.
In other Myanmar military news, an Amnesty International Report released Wednesday says that the Myanmar military is again committing war crimes. In the report, the organization claims "indiscriminate" attacks against civilians began on Jan. 4, after the Arakan Army, an ethnic Rakhine armed group, launched a series of coordinated attacks on police posts that left 13 officers dead.
A court in Myanmar has issued an arrest warrant against Wirathu, a notorious Buddhist monk know for hate-speeches against the Rohingya and other minority Muslims have stoked religious tensions. Officials did not state why the arrest warrant was issued, but the Monk's recent speeches derailing the government in which he attacked Myanmar's Aung San Suu Kyi are suspected. Wirathu has not been arrested as of Friday, May 31st.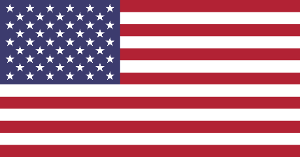 United States
Robert Mueller spoke publicly on Wednesday about the findings of his two-year investigation into Russia's interference in the 2016 presidential election. In his statement, Mueller made it clear that President Trump had not been exonerated of obstruction of justice, and that the president's conduct had warranted a criminal investigation. He also alluded to the possibility of impeachment, saying that it was not possible to indict a sitting president, but that the "Constitution provides for another remedy to formally accuse a president of wrongdoing". When Attorney General WIlliam Barr discussed the findings in April, he was much more lenient, saying that Mr. Trump was not guilty of "obstructive conduct," and his attempts to stop the investigation were out of frustration rather than criminal intent. In response to Mr. Mueller's statement, three more democratic senators joined fellow presidential hopefuls in calling for impeachment. Despite the growing support for impeachment proceedings, House Majority Leader Nancy Pelosi has continued to avoid the issue, saying it would be counter-productive. Mr. Trump addressed Mueller's statement on Twitter, posting "How do you impeach a Republican president for a crime that was committed by the Democrats? WITCH-HUNT!"
President Trump also announced on Thursday that beginning on June 10, all goods coming from Mexico into the United States would be taxed an additional 5 percent. This tariff would apparently increase over time if the inflow of undocumented immigrants did not stop. In a presidential statement after the initial announcement, Trump stated that the tariff would increase to 10% by July 1, and an additional 5% per month "if the crisis persists". After three months, the tariff would stay at 25% until Mexico acted. The tariff on all Mexican goods is likely to take a toll on American consumers and businesses, and also compromise Trump's plans for revising NAFTA.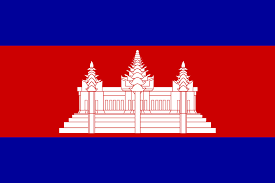 Cambodia
International observers are beginning to notice a pattern of abuse and harassment of political opponents of Cambodian Prime Minister Hun Sen. It seems the recent EU threat to withdraw its trade agreement with Cambodia due to human rights violations in the country has only worsened treatment of opposition supporters, as Hun Sen threatened a crackdown on the opposition if Europe did not reconsider their threat. While the CNRP has been disbanded at the national level, their influence and history remains strong, which has forced many former party members and supporters to go into hiding. Since March, at least three people have been assaulted in Cambodia, all of which could be described as being politically motivated.
This week, the National Union Alliance Chamber of Cambodia (NACC), a trade union that represents around 400,000 Cambodian workers, wrote an open plea to the EU trying to dissuade them from revoking Cambodia's tariff-free access to the EU. NACC wrote, "We are most concerned about the prospect of losing our hard-earned livelihood". The EU's threat came from ongoing concerns of human rights violations as well as political repression under Prime Minister Hun Sen.
Chhun Dymey, a hip-hop artist in Cambodia that goes by Dymey-Cambo, was forced to delete his song after opposition leader Sam Rainsy shared the song on Facebook. The song discussed economic inequality, police brutality, and corruption within the government.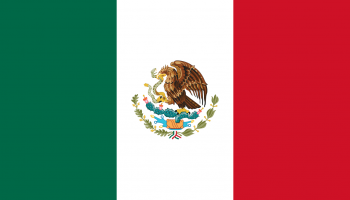 Mexico
Mexico asked the United States to fund 7 projects aimed at promoting economic well-being and opportunities in Central America to mitigate the northward flow of migrants. Mexico's Foreign Secretary Marcelo Ebrard met with the United States' Deputy Secretary of Defense John Sullivan to discuss the Northern Triangle of Honduras, Guatemala and El Salvador. Secretary Ebrard also meet with officials to urge the United States "to commit to the development of Guatemala, Honduras and El Salvador." Two of the economic development plans presented were investments in natural gas and electricity grids, and a $1-billion plan for schools. Secretary Ebrard also hoped that the United States would commit additional funds to development funding in Southern Mexico and Central America after the US committed 10.6 billion in December.
Later this week, President Donald Trump threatened on Thursday to add a 5% tariff on all Mexican imports going into effect on June 10th. The administration stated that the tariffs should be added pressure for Mexico to more faithfully deal with the surge of Central American migrants heading towards the US. The tariff threat jeopardizes both Secretary Ebrard's diplomatic talks in the US and the newly passed USMCA deal. Mexico has vehemently attacked the recent tariffs.
While Secretary Ebrard was busy with immigration talks in the the US, so too were other ranking Mexican officials. Minister of the Environment, Josefa González-Blanco, and Germán Martínez Cázares, head of the Mexican Social Security Institute resigned last week. González-Blanco resigned after facing backlash for delaying a commercial flight and Cázares did so because of funding cuts.
Maldives
India announced this week that they will appoint financial experts in the Maldives to work on matters of money laundering and financial crime. The officers will initially be located in the country for a year working with local government, law enforcement, and agencies. Together, they will work to stop the prevalence of financial crime and assist in investigations, as well as suggesting methods to receive further assistance from Interpol, the FBI, and more.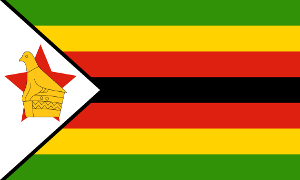 Zimbabwe
Zimbabwe's main opposition group, The Movement for Democratic Change (MDC), elected unopposed new leadership hoping to boost a party plagued by infighting since the death of revered founder, Morgan Tsvangirai. The MDC elected Nelson Chamisa as its next president, who took the party helm after becoming its champion in the first presidential elections since the authoritarian Robert Mugabe was ousted.
This week, a message was circulated on social media calling for a National Shutdown on Thursday, May 30 in Zimbabwe. The message urged Zimbabweans to stay indoors on Thursday, saying that if they were outdoors they would be considered "enemies of the struggle". In the message, the group stated that they "are not afraid of the army", and that "blood will be shed". The Zimbabwean police force responded by telling people to disregard the message, and to disengage from any form of violent protest.  
Democratic Republic of the Congo
The Democratic Republic of Congo is seeing its ebola crisis worsen as the virus continues to spread. Health workers are not only facing difficulties containing the deadly virus, but are finding themselves under attack as more than 30 armed militia groups vie for control of the region. Treatment centers and health workers have been repeatedly targeted, hampering efforts to contain the virus. The virus is not the only thing spreading either: misinformation regarding health workers and the virus is impeding the DRC and health worker's ability to curb the virus that has already killed over 500 people.
Politically, the DRC's prominent business leader and one time presidential candidate, Moise Katumbi, returned to the CDR after three years of exile. Katumbi was barred from running in the last December election; however, Katumbi seeks to run again and unite opposition leaders. He was met by thousands of supporters when he arrived at the airport last week.
Colombia
Colombian officials announced Thursday that the aid sent to Venezuela by the United States in February would be distributed in Colombia instead. Venezuelan president Maduro repeatedly blocked foreign aid from entering, leaving the envoys sitting unused at the Colombian border for months. The decision was reached with Colombian and US officials, as well as representatives of Juan Guaido. The national disaster agency released a statement saying that the aid would be distributed among some of the 1.2 million Venezuelans who have fled into Colombia since the crisis began. The aid will also benefit some Colombians living in poverty.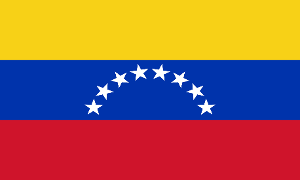 Venezuela
This week, Venezuela was at the forefront of international discussion as Norway hosted potential negotiation talks between Nicolas Maduro and opposition leader Juan Guaido in the hopes of ending the political and economic crisis. Juan Guaido's office announced late this week that talks ended "without agreement". Despite this, his office stated their willingness to continue discussions, with evidence of notable progress being made. Representatives of Guaido stated that during their meeting their provided a "road map" for ending Maduro's presidency, and installing a transitional government before holding free elections. Following announcements of the failed negotiations, Guaido stated that street protests will continue. Ine Eriksen Soreide, Norwegian Foreign Affairs Minister, remained hopeful about continued talks, stating that "the parties have demonstrated their willingness to move forward in the search for an agreed-upon and constitutional solution for the country".
In the midst of negotiations in Oslo, the United States remained steadfast in their stance that the only thing that should be actively discussed is the end of Maduro's leadership. Morgan Ortagus, US State Department spokesperson, told reporters, "As we have repeatedly stated, the United States believes the only thing to negotiate with Nicolas Maduro is the conditions of his departure".
Malaysia
Malaysia has ordered several thousand tonnes of imported plastic waste to be sent back to the countries it came from. The country's government says it has become a dumping ground for wealthier nations and that much of the refuse was imported illegally. It is estimated that the country will return approximately 450 tonnes in a refusal to become a dumping ground by wealthy countries waste. A recent Greenpeace report found that US import to Malaysia doubled since 2018 to Malaysia.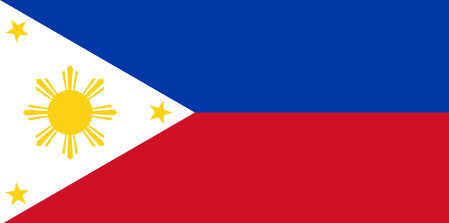 Philippines
After a 6 year long dispute with Canada over 1,500 tons of garbage illegally dumped in the Philippines, the trash is finally being sent back to Vancouver. The waste will arrive by the end of June, and Canada is paying for all shipment costs, moving quickly in recent weeks to solve the issue after years of avoiding it. On Thursday, Philippine environmental groups urged the Duterte administration to ban all imports of waste and ratify the Basel Ban Amendment, which bans the import of waste, including recycling, for any reason. Other Southeast Asian countries have followed suit in moving to no longer accept garbage from Western countries, with Malaysia announcing this week that they would ship back 450 tons of garbage to its sources.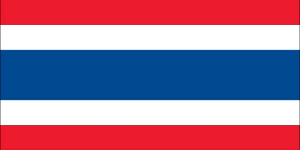 Thailand
Thanathorn Juangroongruangkit, leader of Thailand's Future Forward Party (FFP), was ordered out of office just minutes after being sworn in on Saturday. Thailand's Election Commission has accused Juangroongruangkit of violating electoral law by holding shares in a media company. His parliamentary duties are currently suspended as the Constitution Court investigates allegations further. This is not the leader's only investigation, as Juangroongruangkit is waiting for a decision expected on June 28 on his potential indictment for computer crimes after the release of a Facebook post in which he criticized the ruling military government during a speech.
This week, the Human Rights Watch has called on Thailand to investigate the increased number of attacks of pro-democracy activists. Brad Adams, HRW's Asia Director, stated his concern that the junta is involved in the violence due to their failure to arrest attackers. Anurak Jeantawanich, a prominent critic of the Thai military government, has been attacked on several occasions, most recently on May 25 as six unidentified men attacked Jeantawanich near his home.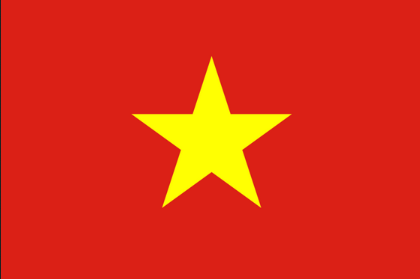 Vietnam
A Vietnamese law that came into effect this January is revealing its political consequences for local dissidents. The new law requires online data companies to set up local offices and store data in the country. Data analysts worry that the law enables for the Vietnamese government to have greater oversight on online political discourse . A Facebook report released last Friday, the tech giant said they increased online content restriction by 500% in 2018 as Vietnam seeks to crack down on online dissent. Another report from Amnesty International finds that nearly 10% of Vietnamese political prisoners were jailed for posting anti-state comments on social media platforms like Facebook.
An outbreak of African swine fever culled a further 500,000 pigs over the past two weeks to tackle an outbreak of African swine fever taking the total to 1.7 million pigs.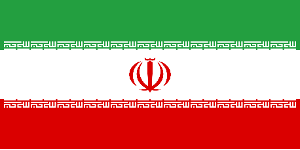 Iran
This week, the United States stated that they have evidence linking Iran to attacks that took place earlier this month on oil tankers off the coast of the United Arab Emirates. US Security Adviser John Bolton has stated their desire to present evidence to the United Nations Security Council as early as next week.
An emergency Arab summit was held on Thursday of this week, where Saudi Arabai's king stated that decisive action was necessary to effectively end Iranian "escalations" in the region, following attacks on oil assets in the Gulf. At this Arab Summit, Saudi Arabia stated that they were joining the United States and Israel to mobilize regional opinion against Tehran, a statement that Iran calls "baseless".
Earlier this week, Donald Trump stated that he will support Japanese Prime Minister, Shinzo Abe's efforts to act as a mediator between the United States and Iran. Reports suggest that the Japanese Prime Minister will be traveling to Tehran next month to meet with Iranian President Hassan Rouhani.
Other News
EU: Last week, voters in 28 European countries went to the polls to elect their European Parliament representatives in the world's largest multi-country vote. The results yield mixed results for the future state of the EU as parties on the Left and Right saw wins and losses across the board. (Politico)
Brazil: In over 350 cities across Brazil, thousands took to the street to support President Bolsonaro and to further push for his reform agenda. These pro-Bolsonaro movements hope to act as a catalyst of support as in recent weeks, Bolsonaro has faced massive street protests against his education budgets freezes and cuts, a sharp decline in approval ratings, and rising opposition in Congress.
South Africa: South African President Cyril Ramaphosa has announced a new cabinet this week, in which 50 percent of all ministers are women. This is the first gender-balanced cabinet in the country's history, and many journalists have admitted their surprise at the announcement. Ramaphosa also included a significant number of young people as well as an opposition party leader. Ministers will be sworn into office later this week. (BBC)
Israel: Although Prime Minister Benjamin Netanyahu won another term, after what seemed like a clear victory for in the April 9th elections, the long-time Israeli leader, failed to bring together a coalition government from the parties elected to parliament on April 9th for the first time in Israel's history. Israel will hold a snap election in the late summer to elect leaders, Netanyahu is confident his Lukid party will maintain power and will be able to form a new government. .